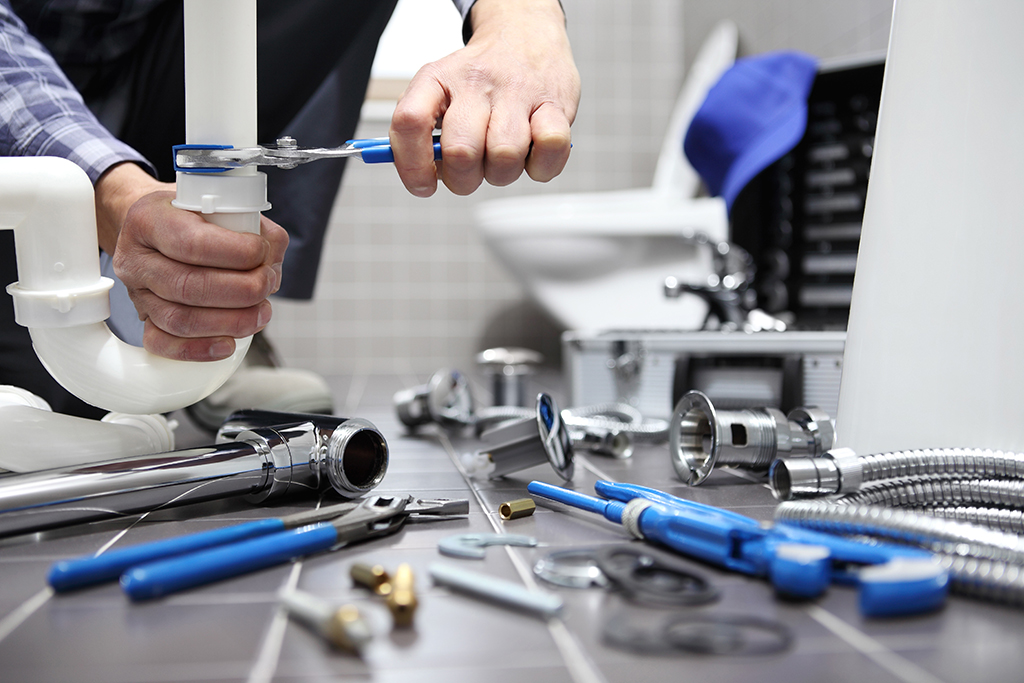 Top Qualities When Looking For A Plumber Near Me In | Summerlin, NV
Life is good when your home's water runs without a hitch. Turn on the faucet and water comes out at the desired temperature and then drains away silently without going anywhere else but the pipes that lead it into the sewage system. But, what happens when things start going south and you suddenly discover that your kitchen sink is dripping or your toilet won't flush? Your first instinct could be to reach for your wrench, turn on a DIY video and try to fix the problem on your own. If you're knowledgeable in the subject, you may succeed in solving the issue temporarily, but if not, you can find yourself standing in a flooded kitchen or looking at an overflowing toilet, or worse, navigating to avoid the sewage in your home's living area. So, before the worst happens, instead of fixing the problem by yourself, your best bet will be to start thinking "Where can I find a good plumber near me in Summerlin, NV?" Below, you will find a guide of things you should look for in a plumber before you actually have to make do with the first one you find and who may not be the best one around. Let's take a look.
Why Would You Need a Plumber in Summerlin?
There are two very specific cases in which you would require knowing where to find a plumber near me in Summerlin. The first is for maintenance and the second is during an emergency. As with anything, finding a plumber near me in Summerlin for a regular maintenance schedule is less costly than trying to find one in the middle of an emergency situation. The large majority of professional plumbers offer a wide range of services, which include the following:
Repair, replacement and service of water and drain pipes of all sizes.

Repair, replacement and maintenance of residential radiators.

Repair and replacement of shower and sink fixtures.

Repair and replacement of kitchen fixtures, including dishwashers and garbage disposal devices.

Drain unclogging and cleaning

Repair and replacement of toilets and other fixtures
Some, more specialized plumbers offer other specific services related to septic tanks and sewage. In any case, whether you are in need of preventative maintenance or are stuck in the middle of an emergency situation, you should always find the best professional plumber near me in Summerlin you can find so as not to find yourself shelling out more money later on due to a poorly performed job.
The Advantages Of Hiring a Professional Plumber Near Me in Summerlin
While there are certain very simple plumbing tasks almost anybody can do, such as reading your home's water meter or replacing a washer in a faucet, most of the services performed by a licensed professional plumber can go very wrong if carried out by somebody without the training or experience they require. Even things that seem as simple as unclogging a toilet can cause thousands of dollars to your home if not performed appropriately, so even though the internet is full of DIY videos and your cousin Jack has some neat tools, your best bet will always be to invest the money in a professional plumber near me in Summerlin, NV. If not, you may even end up breaking the law if the job doesn't get done correctly.
A licensed professional plumber will always have the experience and know-how it takes to fix any problems with the water in your home in a faster time than you or your cousin could, even if you don't count the time you spend looking for the perfect DIY video. This doesn't even begin to include the special tools neither of you is likely to own, so, if you want to rest easy knowing your plumbing job won't end up bursting your home's pipes, call a licensed professional plumber near me in Summerlin, NV.
What qualifications should a plumber near me in Summerlin have?
When something goes wrong with the plumbing in your home or office it is extremely important to find a plumber with the appropriate qualifications so you can be sure that they have the knowledge and experience they need in order to provide top of the line results.
For starters, all plumbers should have a state license in order to perform any work legally. The requirements can vary by state but for the state of Nevada, their license should be issued by the Nevada Board of Plumbing Examiners. This license can classify a plumber as either a journeyman or a master. To become a journeyman, a plumber must have at least 8,000 hours of experience, and to attain the master level they will have to have held a journeyman license for at least one year and added 2,000 additional hours of experience in the field. Additionally, plumbing contractors must have a plumbing and heating contracting (classification C-1) license from the Nevada State Contractors Board and four years of experience in order to become licensed master plumbers.
Things You Should Always Ask Your Plumber
When looking to hire a plumber near me in Summerlin there are a few questions you should ask them before you go ahead and start the job, including the following:
How many years of experience do you have?

Does the quoted price include everything? If not, what does it include?

How long will it take to finish the job?

Can I have the price quote in writing with an itemized breakdown?

Can you please show me your licenses and certifications?
Never be afraid of asking a plumber any number of questions you think are pertinent to the job you are requesting. The answers you receive will give you the peace of mind and assurance you need to know you won't end up scrambling to find somebody else to fix the first plumber's mistakes. At Craig's Plumbing we have all the certifications and qualifications we need in order to provide the best plumbing service in the area, so don't hesitate and give us a call today, and we will be happy to answer all your questions and get the job done the first time and all the time!
Photo by amedeoemaja at Shutterstock