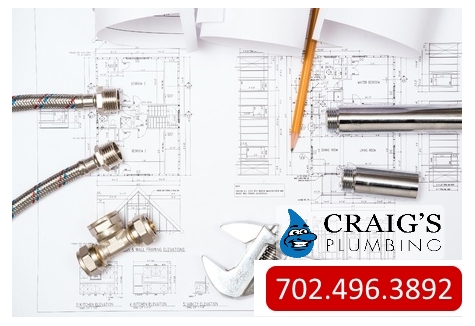 Types of Pipes: What's the Best Kind of Plumbing for Las Vegas?
Clark County is known for its dry, aired climate.  Because of the intense heat during the summer months, selecting a the right kind of plumbing is more important than one might first imagine.  There are several options available, but here is some information to help you select the best piping for Clark County.
Copper Pipes
Copper piping has been used for a long time. This type of piping, while expensive, is probably the very best one can get. There is no concern about toxicity to drinking water with copper, and the heat does not affect copper like it does other materials.  The cost of copper piping is prohibitive, coming in at around $285 for 100 feet (http://www.houselogic.com/home-advice/plumbing/plumbing-pipe-types/).
Cross-Linked Polyethylene (PEX)
PEX pipes are great for DIY projects. These pipes are flexible and can span an entire house without connectors or soldering materials.  The concern with this type of piping is that the material could leach toxins into the water that flows through.  Although the price is right, the material isn't the best plumbing for Las Vegas.
Polypropylene Pipe (PP)
This type of piping for running water has a nice middle-ground on pricing while providing a safe route for drinking water. There aren't any toxins from this piping, and it is highly recommended plumbing for the Las Vegas, Clark County area.