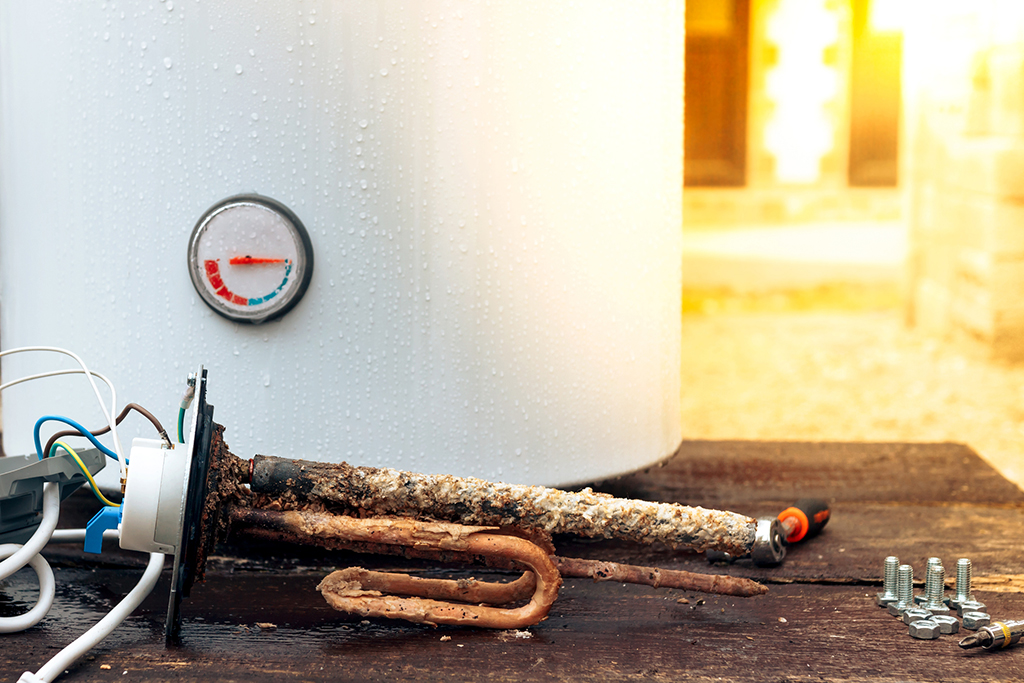 Warning Signs That You Need Water Heater Repair | Summerlin, NV
Photo By Ildar Abulkhanov at istock
When it comes time to get water heater repair chances are you're actually going to know something is wrong. After all, you can tell when there's a problem with your water, right? Well, we're going to talk about some of the most important things that could be happening with your water heater. Each of these could be a sign that your water heater is going to need a little bit of help (or a lot of help) in the coming days, weeks or even months. But either way, they're signs that you should call a professional in Summerlin, NV.
It's Getting Old
If your water heater is starting to get old that's a good sign that you're going to need water heater repair quite soon. After all, you want to make sure that it's going to keep working and as it gets old it starts to wear down. You can actually see how old your water heater is by checking out the sticker that should be located near the top of the unit. Even if the water heater doesn't appear old, if it is old you should get a professional out to take a look at it and conduct regular water heater repair and maintenance on it.
You Get Warm Water
You should be able to get hot water from your water heater and if you're not then it means that you're having some type of problem with the unit. If the water that you get from your faucet or your shower or anywhere else is always lukewarm or just warm and it's not actually hot you might have a problem with the pilot light or with the thermocouple. You could also have more serious problems that a professional can take care of for you with water heater repair.
You Have Rusty Water
If your water looks rusty it means that it's picking up that rust from somewhere. That may not actually be in the water heater but it's somewhere in the full system or in the lines and that's something you need to keep an eye on. Talk to a professional about water heater repair as soon as you start noticing rust in your water. They can take a look at the system and at the water heater itself to see where the rust is coming from and get rid of it.
You Find a Leak
If there's a leak in your water heater it means you absolutely need to get water heater repair. You don't want to have leaks that are minor let alone a major one so if you start to notice water under or around the water heater make sure you get someone out to fix it right away. These leaks may not seem like a big deal but they are definitely costing you a whole lot on your water bill and they're going to make a mess that you need to clean up. Not to mention the problem could continue to get worse over time.
You Have Metallic Water
If you get a strange, metallic taste to your water that's another sign that you need water heater repair. Metallic flavors in your water mean that something is in there that shouldn't be. It means that you could have pieces that are flaking off the inside of the water heater or you could have some type of sediment that's getting in there. Either way, you want to call a professional to get it taken care of because that metallic taste means that something is there that could be harmful for you or your family.
You Hear Strange Sounds
If you're hearing any kind of sounds in the water heater that's a sign of something that shouldn't be in there. You should only have water inside the tank and that isn't going to make noises. But if you do hear noises it's a good sign that there's something down there that you don't want like sediment. It could actually cause a rumbling sound, a sizzling or even banging but no matter what type of sound it is you're definitely going to know it's in there.
The most important thing is that you need to keep an eye on your water heater. It's really easy to forget about it because it's usually in a spot that you don't go in your basement or in a crawlspace. You may not even notice what it's doing because you don't wander over to that area to keep an eye on it, but you absolutely should be. It's important to look in on your water heater and evaluate any problems regularly. If you notice anything strange or different about your water quality that's an even better reason to check on the water heater.
By keeping an eye on things you're going to be much better prepared for anything that might happen. You're going to know exactly when you need to call a professional and what you need to do in order to make sure that you get the water heater repair taken care of right away. After all, you're definitely going to need that water heater to keep working, right? By calling a professional you can make sure that happens and you can also make sure that you and your family can reduce the risk of more serious problems.
If you have any trouble with your water heater make sure you know who to call. Craig's Plumbing in Summerlin, NV can take care of anything that might be happening with your plumbing. Whether you need water heater repair, a leak fixed or any other plumbing repair, we know what to do and we'll get it taken care of. Just give us a call and we'll be there in no time. You're going to be more than happy with the service that we provide and with the team that will be at your door. After all, that's exactly what your home deserves.