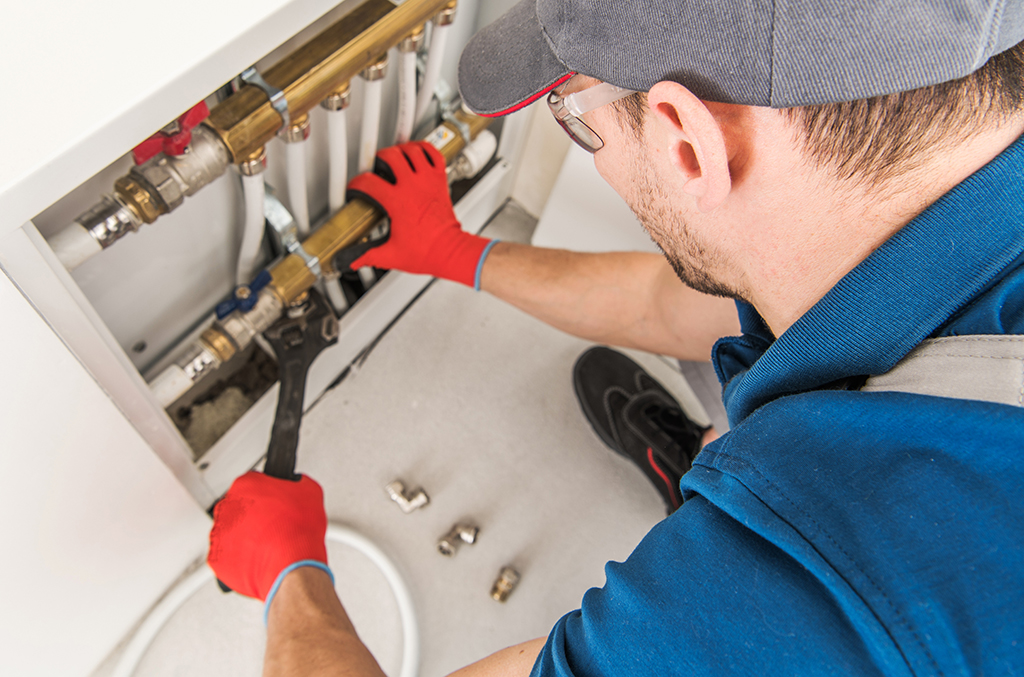 What Are The Qualities To Look For In A Plumber? | Las Vegas, NV
Are you having problems with your drains? Or perhaps you suspect a leak somewhere in your plumbing? It's time to call a licensed plumber in Las Vegas, NV to inspect your plumbing and fix the problem permanently and ensure it doesn't recur in the future. But how do you choose the right person for it? Read this article for tips on choosing the right professional to get the job done. And if you need plumbing repairs or installations, don't hesitate to contact Craig's Plumbing today.
Qualities to look for:
Must Have the Right Credentials
A plumber must have the proper credentials to perform diagnostic tests and plumbing repairs. Don't be afraid to ask for any proof to ensure the person you hire is really licensed to perform repair jobs, installations or maintenance. A licensed professional is highly trained to properly carry out the task. He also adheres to the building codes for safety purposes and to avoid problems down the road. At Craig's Plumbing, rest assured that everyone in our plumbing team is licensed and highly experienced. We can help with any plumbing-related issue from fixing broken water heaters to installing major plumbing appliances and maintaining your drains. Call us at your earliest convenience and we will quickly dispatch a professional to your location. We can fix any issue, no matter how difficult the problem is.
Punctual and Professional
No one wants to hire a plumber who's unprofessional and doesn't respect your time. Look for a licensed professional who has the reputation for always being on time. Some repair jobs can take hours, which is why it's important that the person you hire is punctual to ensure the task is completed on time. Don't worry because we're always on time. As soon as you book an appointment with us, we will schedule a professional to your home ASAP. And our team will be at the location on or before the scheduled appointment. Also, our staff is always professional in-person and on the phone. We will make sure all your inquiries or issues are resolved promptly.
Experienced
Look for a plumber in Las Vegas, NV who isn't just licensed and certified, but has years of experience in the industry. If possible, ask how long he has been helping homeowners and businesses in the area. Years on the job indicate his expertise in plumbing. The more experience he has, the more likely he can permanently resolve the issue. Our plumbing team has been doing repairs and installations for several years. We work hard to ensure the problem is fixed and our clients are completely satisfied with our services.
Fully Prepared
Hire a plumber equipped with the right safety gear and plumbing equipment to successfully carry out the job. Plumbing tools can be expensive, and you don't want to end up buying them because you hired an unqualified person who isn't fully equipped with the tools and equipment to finish the job. You can save money and avoid other problems by hiring licensed professionals or a reliable plumbing company for major repairs and installations. At Craig's Plumbing, our team is fully equipped, which means you don't need to book another appointment if something comes up during the installation or repairs. We will do our best to resolve the issue on the same day and your plumbing system is in excellent shape.
Respectful and Trustworthy
Hire a reliable and trustworthy plumber to ensure that your appliances are taken care of. You don't want to hire someone who's careless around your property or you'll end up with more problems. Our plumbing team at Craig's Plumbing aren't just professionals, we're also highly trustworthy and dependable. Safety is our top priority; we have all the tools and equipment to ensure your entire home is safe and the job is properly carried out. We also strictly adhere to codes and our team is highly trained. Rest assured that you're in good hands when you hire us for repairs, installations or plumbing maintenance.
Problem-Solver
A good plumber isn't just someone who's certified, he must also be passionate about his trade and he takes time to figure out the root of the problem and provide you with cost-effective plumbing solutions. He should be able to clearly explain what you need to know. He must know how to properly diagnose the problem, and explain it to you in detail including what to expect during the appointment, and how he plans to correct the issue.
Willing to go the Extra Mile
While skills and experience are crucial, it's also important to hire a plumber who goes the extra mile to ensure you're completely satisfied. Our plumbing team at Craig's Plumbing is knowledgeable, skilled and experienced to tackle any plumbing problem, big or small. There's no plumbing issue we can't fix and we always go the extra mile to ensure the problem is permanently fixed.
Knowledgeable
Do you need help in deciding what type of water heater to purchase for your home? It's always best to hire a professional who's familiar with the different brands of hot water heaters. Hire someone who also takes time to learn about his trade, someone you can rely on if you need more information about plumbing appliances or fixtures.
Contact Craig's Plumbing Today
Do you need a plumber in Las Vegas, NV? Craig's Plumbing is here to help! We offer same-day service — our staff will schedule a licensed professional to your location the soonest possible time to fix the issue. You can also call us at your earliest convenience, and even in the wee hours for we offer 24/7 emergency plumbing service. As a family-owned and operated plumbing company, rest assured you'll be treated as family. We will make sure that your issue is permanently fixed and that your plumbing is in excellent shape. Call us if you need professional drain cleaning, leak detection, repairs, installation, or anything plumbing-related and we'll help you fix it. Ring us at Craig's Plumbing today for an appointment.
Photo by Virrage Images at Shutterstock