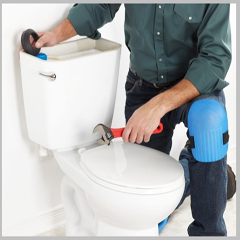 What to Look for in a Plumbing Service
Nowadays, it has become extremely easy to locate a plumber. With the advent of online advertising, hiring somebody who can address the problems in your plumbing system is just one click away.
However, it is worth noting that convenience must never outshine quality. As homeowners, it is paramount to know the importance of finding a highly qualified plumber. Here are some of the thing you can look for when hiring one:
Excellent plumbers are categorically those who have had years of experience in learning the tricks of their trade. Ideally, a plumber must have three to five years of experience, references, and a certificate as a Journeyman or Master Plumber. It is also ideal for a plumber to have commercial or industrial plumbing experience together with further qualifications.
24-Hour Emergency Service
The truth is plumbing issues know no time or boundaries. The need for repair can arise in the wee hours of the morning or late at night. This is why it is important to choose a plumber who can come by at any time of the day to do repairs.
A Wide Range of Plumbing Services
A plumber must also be able to provide value-added services apart from fixing clogs and leaks. It can be useful to find a service provider who can conduct whole-house repiping, sump pump installation, gas lines, and other services that you might need some day.