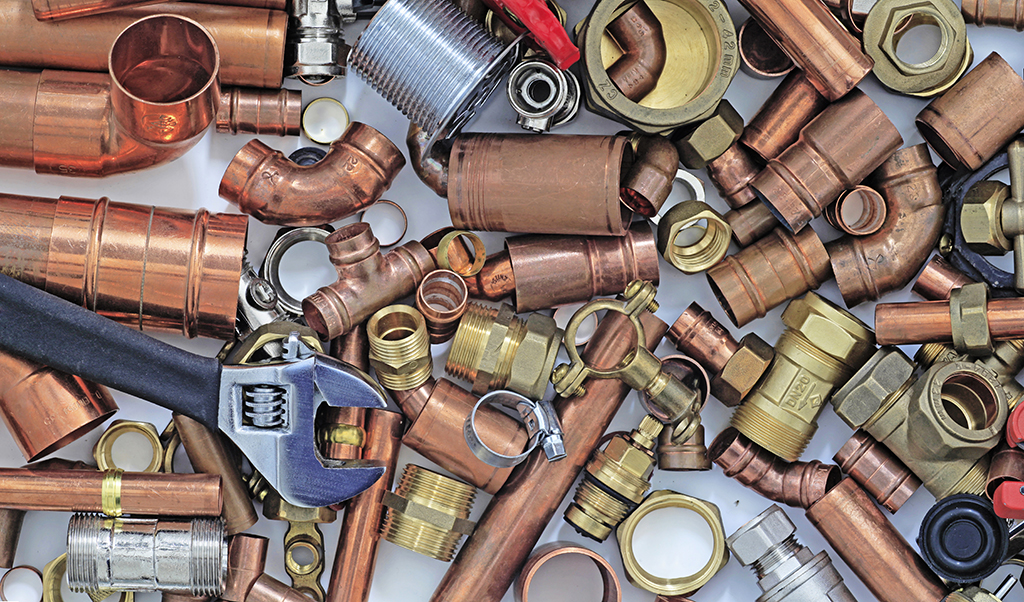 What To Look For In A Professional Plumber | Henderson, NV
Photo by Richard z at Shutterstock
As a resident of Henderson, NV, you have a team of professionals that help you keep your home in order. Among the most important is a plumber that you've come to know and trust. With their assistance, you're able to maintain order inside the home. You have fewer clogged drains and instances of pipes breaking. Even when you do have an issue, you have a number you call that gives you immediate relief from the problem you've been experiencing.
Keeping the number of a plumber that you've worked with available to call whenever an issue arises is highly beneficial. What do you do when you've never hired a plumbing service before? This guide answers those questions for you. It provides you with a list of qualities to look for in a professional that makes the hiring process easier.
The Best Qualities in the Plumber You Hire
The plumbing service you hire has a set of qualities that make them stand above the rest of the professionals in the city. Knowing what they help you know that you made the right decision by choosing them instead of another plumbing company. We've taken the time to list qualities that we would want to see in the plumbing service that we would hire. That way, you don't make a rash decision and regret your choice.
Here is what to look for in a plumber in Henderson, NV:
A company that wants to get your service call scheduled right away.

There is no hesitation in getting your project scheduled. It's finished quickly so that you can benefit from having working plumbing again. The sooner you get the problem addressed, the more relaxed you feel because you don't worry about the plumbing issue disrupting your family's routine. When a company takes the time to answer your questions and secure a spot on its schedule for you, you know you've hired the right professional. They're the type of service provider that you want to give all of your business to from now on.
A plumber that knows how to exceed your expectations by providing you with high-quality work every time they come to your residence.

The professional is one that you've come to appreciate because of the vast amount of knowledge they possess. They take the time to get to know you, your house, and its plumbing. If they need to visit your home later, they know where the various pipes and systems are present. That means that you get the repair work done quickly and without issue. You'll have a fix that sticks, too, so that you don't need to call the plumbing company again anytime soon.
A company that is grateful for your business and makes sure that you know it.

When a professional takes the time to let you know what a VIP you are, it sticks with you. You don't always get that treatment from the companies that you hire to do work for you. It feels excellent when you're able to get them to praise you for deciding to use the company for plumbing work. It makes you want to call the plumbing service in the future because of how good they've made you feel.
A plumbing service that values your time as much as they value their own.

You want to hire a professional that you know can assist you promptly. You've got things to do and don't want to waste your time on a plumbing service that doesn't value your busy schedule. You appreciate a company that treats time like the valuable asset that it is today. It feels good to know that they're doing their part to help you with the plumbing issue that has transpired without it taking up your entire day. You know when to expect the plumbing professional to arrive and have a good idea when they'll leave for the day.
A company that ensures your satisfaction by guaranteeing the work that they do for you.

A plumber that believes in their services will guarantee the work they do and won't stop until they know you're satisfied. They do the plumbing repair and then ask for your feedback. They let you know what you can do if you need additional services in the future, too. You feel like you've established a professional relationship with the plumbing service, and that makes you feel relieved. You don't lose valuable time searching the net or calling friends to ask them which plumbing service you should hire in the area.
Henderson, NV, has plumbers ready to assist you when they take your phone call. Deciding which plumbing professional to hire based on what you've read about them online or heard about them in person can be challenging. That's why it's always best to prepare a few questions to ask a plumbing service before committing to working with them.
Knowing how long a company has been in business helps you formulate an opinion about its service record. Asking about the type of services it provides is also very beneficial. Finally, reading testimonials and reviews left by satisfied customers allows you to see the plumber's strengths before experiencing them yourself. A small amount of research can be very helpful when searching for a plumbing professional to hire.
Who to Reach Out to When You Need Plumbing Services
Contact Craig's Plumbing whenever you need a helping hand with your plumbing issues. Call 702-780-6386 to set up a service call. If it's an emergency, don't hesitate to reach out to us right away. We'll dispatch a plumber to your residence, so you don't deal with a plumbing problem between business hours.
We offer a range of plumbing services to meet your needs. Let us know what you've been experiencing inside or outside your home. That way, when we do show up to fix the problem, we're able to do it as quickly as possible for you. We'll know what to look for in terms of repair work to get the problem diagnosed and fixed.