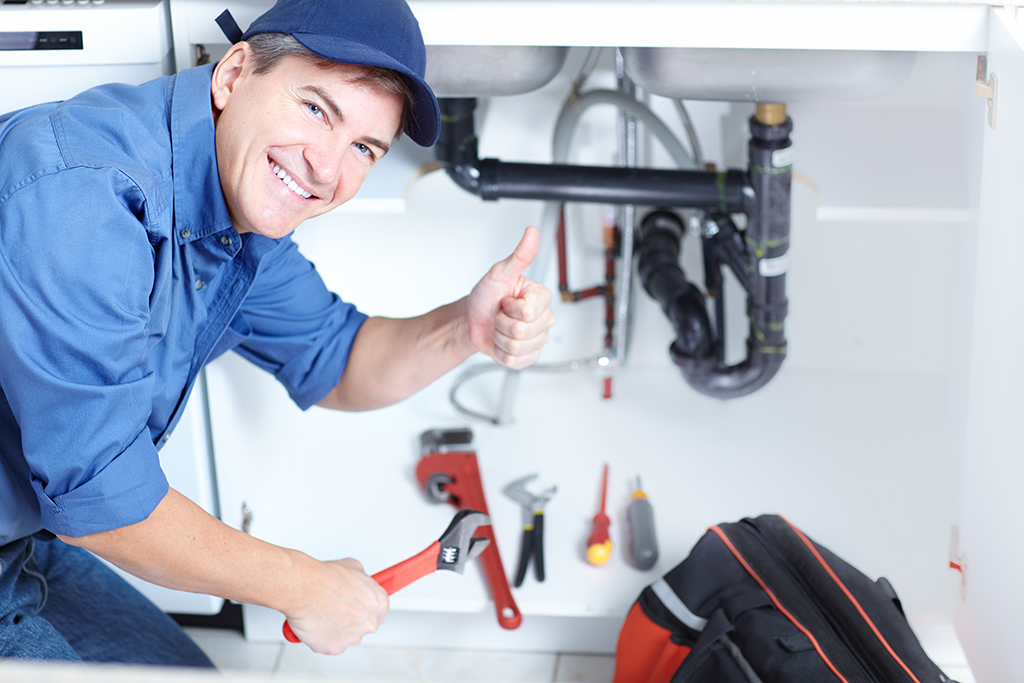 What To Look For In Your Plumber | North Las Vegas, NV
Photo by kurhan at Shutterstock
Most of us don't think twice about the plumbing in our homes or businesses. We just expect things to work the way they're supposed to. We hope that there isn't a need for a plumber that any little plumbing issue will resolve itself, although this rarely happens. Our North Las Vegas, NV home and business owners deserve access to plumbers that can help resolve both large and small plumbing issues. This is why we offer a full menu of services to meet the needs of our customers.
Customer Service You Can Count On
We provide our customers with 24-hour plumbing professionals that show up and get the job done right…time after time. We know that a plumbing emergency won't wait for a convenient time to take place. These issues often come out of nowhere and can often blindside many home and business owners. This is one of the many reasons why we provide round-the-clock service 365 days a year rain or shine, night or day. Being there is important and we understand this fact. If your toilet is backing up at 3 AM, or all of your showers run cold after two hours, we want to be the ones to restore your comfort and get things back to normal at your home or office. We want our customers to be 100 percent satisfied. This is why we are proud to send an experienced and knowledgeable plumber to your home or office to resolve your issue or issues.
We take pride in sending a plumber that will assess your situation, make recommendations, and get to work restoring your comfort. From the first time you make contact, you'll be met with a listening ear as our customer service representatives will listen to your concerns, ask the right questions, and schedule an appointment with one of our professionals. We believe that great customer service should be a part of your total experience, from the first time you make contact with us to the moment our plumbers leave your home or office.
Our Skilled Plumbers
Our plumbers at Craig's Plumbing stay abreast with the latest training, trends, and techniques of the industry. This is why we are confident in the services they provide. We send a plumbing professional to your house or business who has the skills and know who to diagnose your situation and find a remedy quickly and efficiently. We also keep our customers in the information loop. We will explain your problem or issue and make recommendations. We find a resolution together and begin the repair process. Our customers are aware of the issue and the fix and we work to restore order to the home for the business of every customer we come in contact with. We want you to have faith in our services. We also want to create peace of mind in the minds of our customers.
Service and Maintenance
We are firm believers in following the recommended service and maintenance schedule. This is often what keeps your plumbing issues at bay and helps your plumbing appliances to perform the way they are supposed to. When we perform a service and maintenance visit, we check the parts of your appliances, make tweaks, and adjustments, and replace or reset anything that isn't as it's supposed to be. We know that an ounce of prevention is always worth a ton of cure and we endeavor to keep your appliances running smoothly by performing routine checks. Often, replacing a worn part, or making an adjustment is all that's needed to keep something running or performing the way ist supposed to. We perform these services with care and attention.
New Installation
Even with the best routine service and maintenance, things may often stop performing the way they're supposed to. This is especially true when it comes to older appliances. There are times when that old appliance or plumbing fixture needs to be laid to rest and a new installation is the best move. We will thoroughly assess the situation before we arrive at this conclusion. We try to maintain an appliance before replacing it if we can. However, sometimes an appliance has lived out its life expectancy and needs to be laid to rest. This is where we come in. We will explain what's happening with your appliance or plumbing issue and offer recommendations. We will explain why a new installation is perhaps the best way to go and provide understandable reasons why as well. New appliances are often more energy-efficient and designed to run better than older appliances that utilize old technology. New technology is often designed to use less energy while still performing optimally. This often means less money spent on your electric bill, more water saved, as well as a whole host of other issues. We want what's best for our customers and work to create an optimal plumbing environment where your appliances and plumbing fixtures work consistently and harmoniously. This is why we suggest a new installation only after we've left no stone unturned to arrive at this conclusion. Were thinking of sustainability and long-term solutions that will both keep you comfortable and save you money.
If you're having any plumbing issues and have questions or need a service visit. Give us at Craig's Plumbing a call. Our plumbers have seen a little bit of everything and can work quickly and efficiently to resolve your issues. We will explain our steps and why we're doing what we're doing. Our goal is to store your comfort and keep things running smoothly at your home or office. We do this with our customers in mind from the beginning to the end. Big or small our North Las Vegas, NV plumbers do it all. If you have issues with clogged sinks, slow drains, backed-up toilets, and a water heater that stopped heating, call us. We're here to meet your needs.