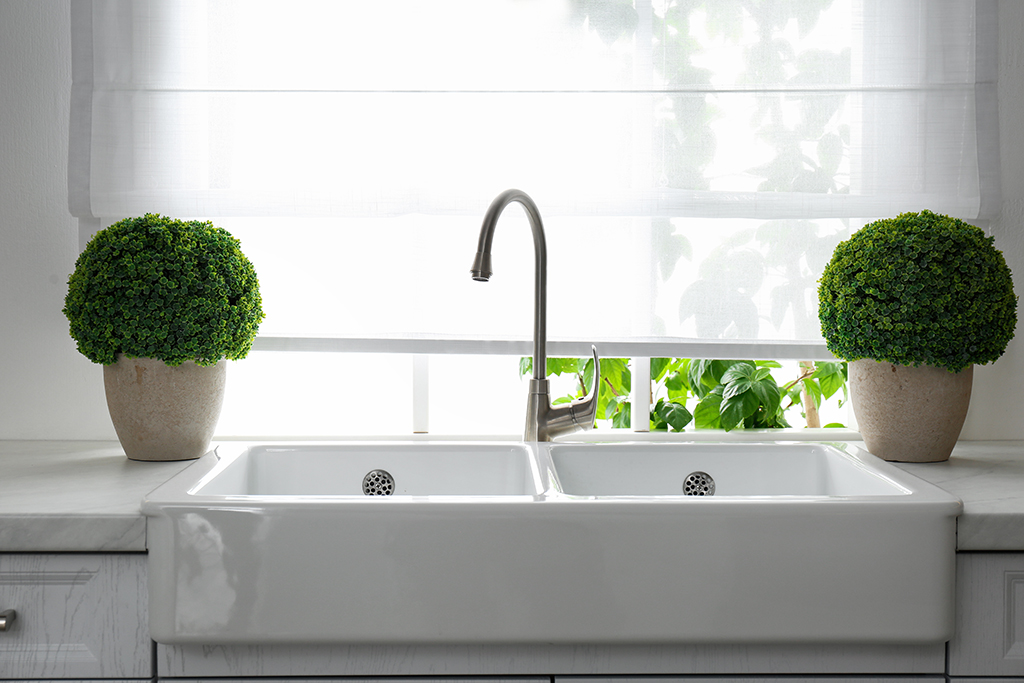 When Should I Have A Plumber Replace My Sink? | Summerlin, NV
A new bathroom sink is a great way to update the look of your bathroom. If your old bathroom sink is starting to show its age, or if you want to change your bathroom style, a new sink is a great option. There are many different styles and materials available for bathroom sinks, so you should be able to find one that fits your needs. Here are a few signs that it might be time to invest in a new bathroom sink.
Mold Growth
One of the common reasons you might want to replace your sink is when you notice mold growth beneath the sink. The growth can be dangerous, even if it is a minor mold growth underneath the sink. If you notice mold growth beneath your sink, immediately have a plumber in your house. The mold can spread around your house if the issue is not taken care of. The mold in the bathroom can grow inside the wall and air vents in your home. If left untreated, the mold can cause serious health problems.
Mold growth underneath your sink may be caused by leaks, no matter how minor. The sink's design can sometimes contribute to mold growth, especially in old homes. Therefore, don't risk your family's health and the safety of your home. Call a plumber in Summerlin, NV, to replace the sink.
Damages and Cracks
If your bathroom sink is starting to have small cracks on the surface, it may be time to get a new one. A few reasons can cause signs of cracks or cracks. First, the main cause of cracks is sudden temperature changes. Your sink can be poor or strong at resisting cracks depending on the material it is constructed of. For example, bathroom sinks constructed of porcelain have a higher chance of getting cracks than sinks made of stainless steel.
Also, cracks can be caused by accidental damage, so you must be careful around your sink and other fixtures in the bathroom. Instead of replacing the sink, most homeowners hire a plumber to repair the sink. Well, a repair can be a good solution, but it might leave you with different problems. At some point, you will be forced to replace the sink.
Even if you are on a budget, you may be surprised that replacing your old sink could cost the same amount or less than repairing it.
You Want to Sell Your Home
When you plan to sell your home, one of the best ways to attract your potential buyers' attention is to have an expert plumber update your bathroom. Most buyers in Summerlin, NV, will analyze the condition of your bathroom more than any other room in your home before making the final decision. One of the best ways to update your bathroom is by investing in a new bathroom sink.
If the sink in your bathroom is outdated, you might consider upgrading to the modern model to attract more buyers. Old bathroom sinks have an outdated design and tarnished faucets, which won't be a good picture for buyers. So, hire an expert today to install a new sink in your bathroom, and you will bring tons of new life into your bathroom.
You Require More Space
If you are struggling to find space for extra towels or toilet paper, think about investing in a new bathroom sink. Instead of cramming the limited bathroom space with cabinets and standing shelves, make more room by adding a vanity. If your existing bathroom sink is not meeting your needs, call a plumber to do an upgrade for you. Also, choose a spacious sink with wider counters if you need more space in the bathroom.
Rings and Stains
You can use different ways to remove stains or rings on your sink. However, you should not allow them to sit for too long because they might not come off. Stains are ugly to look at, and they decrease the visual quality of your bathroom. If you find it hard to remove the stains yourself, ask for professional help. However, the best option is to invest in a new bathroom sink that is resistant to stains.
Different materials do an incredible job of hiding rings and stains or preventing them from showing up. For instance, crystal, ceramic, or stone are quality, fine-looking materials that will give your bathroom a shine. Before deciding, look at the options available. This will help you buy something stain-resistant and durable.
Continuous Clogging
If your sink has an issue of clogging regularly, I'm sure you have called your plumber so many times. Continual clogging of a sink is a challenge no homeowner wants to face. Sink clogging can cause frustration and time wastage in the bathroom.
Having your sink clogged and blocked up with hair is quite normal. But if it continuously clogs even after your plumber looks into the issue several times, something serious might be causing it. Instead of spending lots of cash on repairs, investing in a new bathroom sink would be wise.
You Want a New Look
Whether you have lived in your house for decades or just bought a new house, sometimes you may not like how things are. Sometimes, there may not be something wrong with the functionality, but the material or design of the sink may be too outdated for you. An old material won't be good because it won't hold up for long. An outdated design will push away potential buyers if you want to sell your home.
Bathroom designs evolve daily, and the older ones are starting to fall out of favor. Currently, there are many bathroom sink designs, and you should try to find a design that will please you and your family. If you hire a plumber, they will explain the different types of pedestal, wall-mounted, under-mount, and vessel bathroom sinks to help you make a wise decision.
We Can Help You Upgrade Your Sink
If you are considering upgrading your bathroom sink, the first step is to call a professional plumber. Plumbing professionals will help you choose the right sink for your bathroom and install it correctly.
At Craig's Plumbing, we understand how challenging it can be to choose the best bathroom sink for your home. We will help you with everything from choosing the design to installation. We are the perfect people to work with if you are based in Summerlin, NV, and its environs. Contact us today, and we will be glad to help you.
Photo by New Africa at Shutterstock