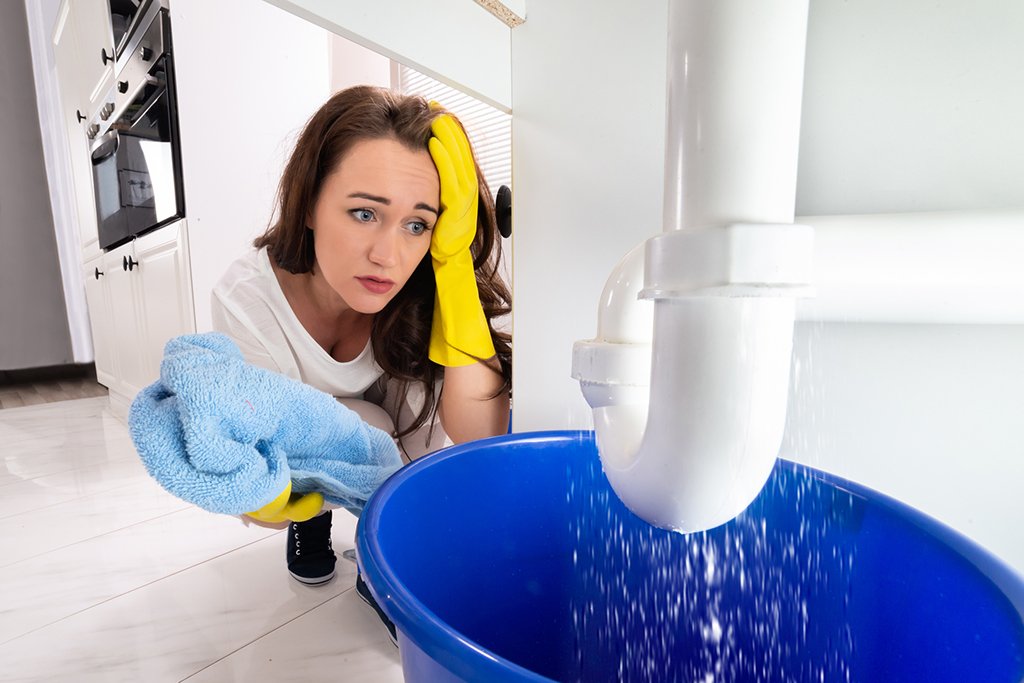 When To Call An Emergency Plumbing Service | Las Vegas, NV
Most people take the supply of water for granted. It's not until we have to call out an emergency plumbing service that we realize how lucky we are. Plumbing emergencies such as floods, leaks, and overflowing toilets can cause a lot of damage to your home. If you're a homeowner, it's a good idea to be prepared for all eventualities. You should have the contact details of a skilled emergency plumbing service available in case. It's also important to know where your water valve is located and be prepared for a burst pipe or leak.
This article will give you details about what to do in an emergency. It will also discuss what causes pipes to burst and how to spot a leak. Most homeowners will have an emergency at some point in their lives, so it's wise to be prepared.
If you live in Las Vegas, NV, and are looking for a service, you may like to contact Craig's Plumbing. The company is available for emergency call out and can also do general plumbing work.
What To Do If You Have a Plumbing Emergency
If you notice a water leak, contact an emergency plumbing service as soon as possible. Don't ignore the leak as this can cause more damage to your home in the long run. If you're experiencing a leak or burst pipe, the first thing to do is turn off your water supply. You can do this by turning off the water valve or stopcock. This valve is likely to be located under the kitchen sink. However, some homes have their stopcocks elsewhere, so find out where yours is before there's an emergency.
Once you've turned off your water supply, you can start to clean up the water while you wait for the emergency plumbing service to arrive. This will help limit the damage to your home. Mop up excess water, put a bucket under the leak to catch any water that's still in the pipes, and wipe down surfaces with a rag.
Common Causes of Burst Pipes
There are two main causes of burst pipes or leaks. If you have a leak, it's likely to be due to the water pressure or frost. If you've had recent problems with a pipe, clogged toilet, or damaged water pump, this may increase the water pressure. When the pressure of the water is increased, it makes the pipes expand, and this can cause them to burst, or cracks can form. If you suspect a blockage in your water system, call an emergency plumbing service before it becomes more severe.
Pipes are more likely to burst or leak during the winter months, and the emergency plumbing service is likely to see a surge of business around this time. As temperatures plummet, pipes get cold and start to freeze. This causes the water inside them to expand rapidly. If this happens, your pipes will crack or burst.
How To Find a Leak
If you notice wet patches in your home, it's not always obvious where the leak is. It's essential to find the leak as soon as possible as left unchecked a leak can cause unseen damage to your property and will also increase your utility bills.
There are a few simple things that you can do, which will help you spot a leak before it becomes severe, and you have to call out an emergency plumbing service. It's a good idea to regularly read your water meter as this is the best way of spotting a leak. If you know what your meter reading is usually, you'll be able to detect any increases in your home's usage. If your water meter reading increases, it could be due to a leak, and this needs to be investigated as soon as possible.
If you notice that there's less water flowing from your faucets, this is an indication that the water pressure is low and could signal problems. Another sign of increased water pressure is if the pipes are noisy. If you think your water pressure isn't right or your pipes are continuously making noise, get a plumber to check them out as these problems could mean there's a hidden leak.
Another indication of a burst pipe is if there are puddles and waterlogged areas in your garden.
Problems Caused By Water Leaks
Left unchecked a leak; however, small can cause untold damage to your home. The presence of a hole could affect not only your property but also your family's health and well being. Water that is running under floorboards or between wall cavities can cause structural problems as well as damp and mold. In more severe cases where flooding has occurred, you may need to get water professionally pumped from under your flooring and between your walls.
The presence of mold or mildew in your home could affect your family's health, particularly if you have young children or live with elderly relatives. It's therefore important to not only get the leak fixed as soon as possible but to clean up any excess water from your home. You may like to purchase a dehumidifier to remove excess water from the atmosphere.
Leaks can also cause wooden doors, paneling, and furniture to become waterlogged, and this may cause warping. It's essential to dry out your home before this becomes more severe, and you need to replace everything. Plumbers can provide leak detection services, which will quickly get to the root cause of the problem.
Craig's Plumbing, Las Vegas, NV
If you live in Las Vegas, NV, or the surrounding area and are looking for an emergency plumbing service, don't hesitate to contact Craig's Plumbing. The business offers full plumbing services, including repair of burst pipes, clogged drains, and water heater problems.
Craig's Plumbing is a family-owned and operated business that offers satisfaction guaranteed. They provide a 24/7 emergency plumbing service, flexible appointment times, and a written quote upfront.
Craig's Plumbing can be contacted on 702-496-3892.
Photo By AndreyPopov at istock