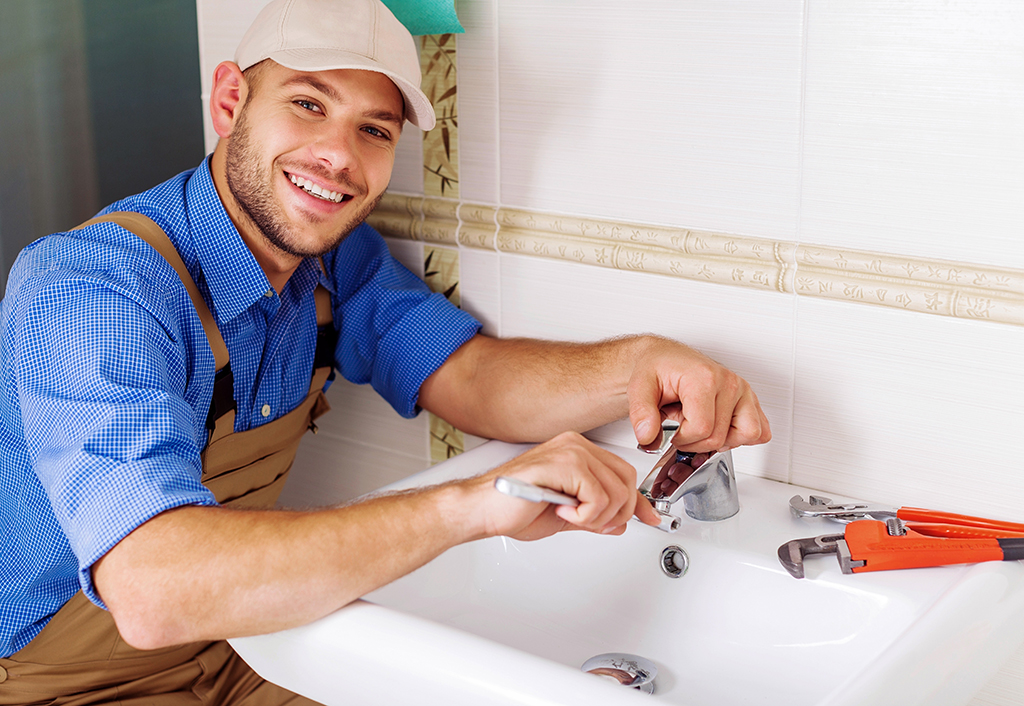 Where Can I Find A Good Plumber Near Me In Our City? | Las Vegas, NV
This is a good question to ask when you have a plumbing emergency. Not every plumber is as experienced as one from Craig's Plumbing. In fact, the inexperienced plumber could be wasting your time and money trying to locate and fix a problem. Take for example a leak, they can be hard to detect, and any number of factors can be the cause. The well-trained plumber from Craig's will get quickly to the source of the problem, preventing a lot of water damage.
You live in a 24-hour city and so needs 24-hour plumbing services. We cover the whole Valley providing residential and business plumbing services.
For Drain Cleaning
You are taking a shower and the water laps over your feet and ankles, before taking forever to drain away. Sounds like you have clogs forming in the drain lines and you will need "a plumber near me!". Not doing anything about it is not a good idea as eventually, the drain lines will completely block.
A common solution is to pour chemicals down the drain and sometimes that will work for smaller clogs. It is less effective for larger well-established clogs or those located far from the drain. These chemicals are often corrosive, causing damage to older pipes and joints, resulting in leaks in NV.
The safest and most reliable way to remove clogs is to have a professional drain cleaning service from Craig's Plumbing, your friendly plumber near me in Las Vegas, NV.
Sewer Line Inspection and Repairs
If your sewer line is blocked or damaged for any reason, the wastewater from your home or business has no way to enter the main sewage network. It backs up into your home through the sink or toilet. If you notice dirty water gurgling back through your sink together with the powerful smell of sewage, a blocked or damaged sewer line is the likely cause. As this dirty water is full of dangerous germs and bacteria, now is a good time to call for a plumber near me in Vegas.
One thing you should not do is to keep flushing your toilet to clear the blockage, what is likely to happen is that the wastewater will overflow onto your floor. Cleaning up this mess is not a job you should do yourself, leave it to a plumber near me in your fun-filled town. Our people are equipped with protective clothing to keep them safe.
Our team also has specialist equipment to help locate where the blockage or damage is. They can then quickly determine the extent of any damage and decide on the best course of action to take. A blockage can be cleared by a hydro jetting of high-pressure water, but any damage will require repair and that is when you will need a plumber "near me in your neighborhood.
Leak Detection
Did you know that a faucet that drips once a minute will waste nearly thirty-five gallons in a year? Multiply that by all the faucets in your home or business and that is a lot of money wasted each year.
Other leaks are not as easy to detect since most water pipes lie behind walls or under floors. Often the first sign of a leak is a sudden spike in your water bills. Other signs include the smell of mold and mildew, usually under sink cabinets, or wet spots you see on your walls, ceiling, or floor.
A small leak may not be sufficient reason to call out an emergency plumber near me in the area, but if left for any length of time it could cause a great deal of unseen water damage.
Our Top Tips to Avoid These Problems
Drain Cleaning – The best way to avoid clogs forming is to stop pouring warm grease, food, coffee grinds, and other materials down the sink drain. These materials will stick to the insides of the drainpipes, grow, and then slowly restrict the flow of water. Place any grease or food in the compost bin to avoid this happening. Hair, toothpaste, and soap are the main causes of clogs in the bathroom. Hair traps can be used to prevent these materials from going down the drain.
Sewer Lines – Whatever goes down your drain will end up in the sewer line. The same materials that cause clogs inside your home will cause them in the sewer lines. Many cities have experienced "Fatbergs" blocking their sewer systems. There was a case of a fatberg the size of a gas tanker truck, found in Melbourne, Australia in April 2020. That's a lot of cooled-down greases and can you imagine if the sewage backs up and it is the busy season for a plumber near me in the City of Sin.
Leak Detection – If you think that you have a water leak somewhere on your property, there is a reliable way to check. First, you need to turn off all your water appliances and make sure all your taps are closed. If you still see movement on your water meter, you have a leak somewhere and you will definitely need a plumber near me in your area that you can trust.
Other Services Craig's Plumbing Offer
New Installations – You may be tempted to have a go at installing any new appliances like washing machines and dishwashers. Remember if it goes wrong, you are only going to pay more for that plumber near me in Las Vegas to come and put it right. Remember most new appliances will need a skilled plumber to install them properly and safely.
Water Heater New Installation and Repair– We love installing new water heaters. They are environmentally more friendly to run and will save you money in the long term by reducing your energy costs. When selecting a new heater, it is important to select the right-sized unit for your needs. An underpower unit will be unable to provide the amount of hot water that you need and will only cause endless frustration. Let us help you avoid this.
Craig's Plumbing of Las Vegas, NV
We offer a unique pledge to all our customers, if you are not 100% satisfied with the plumbing work, we have provided, we will refund all your money. If you need a plumber near me in Las Vegas, NV, call Craig's Plumbing, for a speedy service.