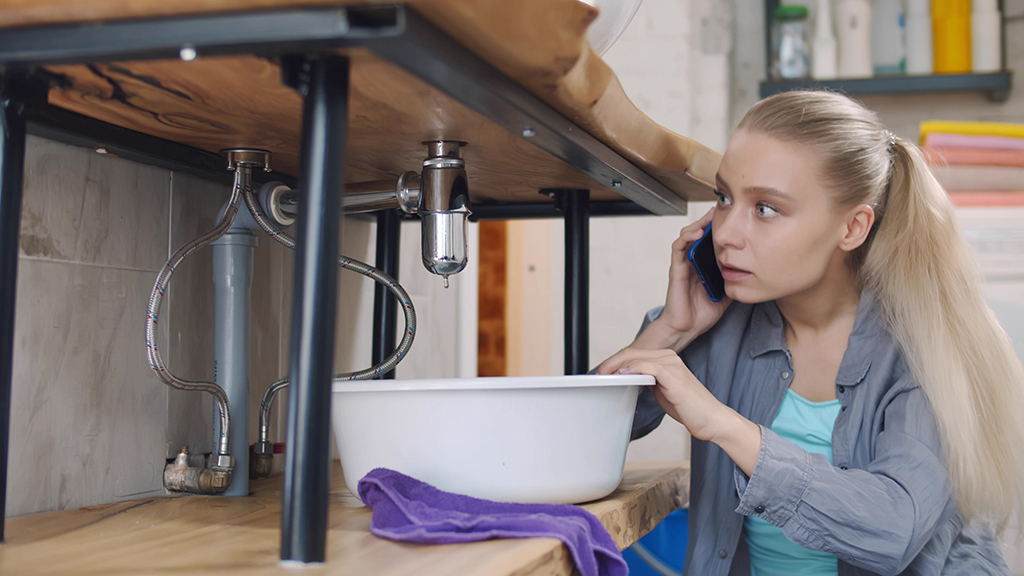 Your Trusted 24-Hour Plumber Near Me In | Las Vegas, NV
In our 24-hour city, we're the 24-hour plumber that people have trusted for emergency calls, quick repairs, and big projects performed with professional skill and experience. We're Craig's Plumbing, a fixture, so to speak, in Las Vegas since 1997. Our team fits in that sweet spot that you need when you're looking for a plumber near me in a big city like ours: we're big enough to be ready when you call, and right-sized so we can provide personal service. If you're checking us out because you need an emergency plumber, we're glad to meet you, and looking forward to showing you why we're the plumber near me in Las Vegas, NV that you've been looking for. As a homeowner, plumbing can be one of your biggest worries since it's not only essential for your daily life, but a source of potential major damage to your home if it breaks. That makes choosing the best plumber near me in Las Vegas that you can find an important task, and one that can save you a lot of time, trouble, and money over the years. As the best plumber near me in Vegas for you, we're convenient and responsive, so can get your plumbing problems and projects addressed quickly and reliably, from your nearby expert plumber. We're proud of the work we do for you, whether it's a faucet fix or a sewer solution, projects small and large.
We're Experienced in Organizing and Completing Big Plumbing Projects
If you have a regular plumber, you're one step ahead if major plumbing problems arise such as sewer line repair situations. You're even further ahead if the plumber near me in Las Vegas, NV that you work with has plenty of experience organizing and completing projects like yours. There's permitting, trenching, pipe replacement, and other jobs to perform, and first of all, careful identification of the nature of the problem. Our experienced plumbing team can perform a video inspection of your sewer line and see if you have tree root damage, crushing of the pipe from above, corrosion or other pipe weakening and damage, or another issue. We no longer automatically turn to pipe replacement, also: there are many sewer line repair techniques that are as long-lasting as pipe replacement. We'll talk about patching, relining, or even bursting the pipe in place so we can slide another one in without digging a long trench. Other projects like replacing aging and leaky pipes throughout your home, or repairing your water line are similarly advanced when our team takes them on using our plumbing expertise and efficient, effective modern techniques. No matter what we're doing for you, we schedule, organize, and complete your project with minimum impact to your family's lifestyle and time.
Quick Fixes Shouldn't Be Tough to Schedule
Having a plumber near me in Vegas allows you to hire a team that's accountable and local when you have a big project, and it also gives you a nearby plumber for convenient small project work. After all, many of the plumbing issues homeowners face are fairly straightforward, but they're best addressed by a plumber because of the details that make for reliable, long-term repairs. Our plumbers can come over for a toilet flapper valve repair, sink faucet washer replacement, hose bibb fix, or other minor repairs. We can also quickly upgrade your toilet to a water-saving model, replace that faucet with a ceramic washer model for longer life and fewer drips, or install a touchless model that cuts the flow while you shave or brush your teeth, then resumes when you're ready. A few quick fixes like these can save a lot of water over the year! When you call the plumber near me in Vegas that's nearby and accessible, you have the choice of how and when you make small changes in your home. We can also fix or replace your garbage disposal or install a new dishwasher, and you'll love some of the new models available! Disposals with more power and better "teeth" can grind up more of what you want them too, and many come with an under-sink light as an added bonus. For dishwashers, we'll check the plumbing to make sure it's reliable and will last, and make sure you have an air gap or similar component for the dishwasher to drain connection so you don't get backups into the washer. Our favorite reason for replacing a dishwasher besides water saving efficiency: convenience, including smart cycles and wonderfully quiet operation. No more shouting over the racket as the dinner dishes get clean!
Water Heater Checkups and Repairs
Many homeowners miss out on the benefits of water heater maintenance and wind up with water quality, supply, or discoloration issues, tank leaks, and pressure valve leaks that would have been caught during maintenance. It's just difficult to justify scheduling maintenance service when there's so much to do, but when you have a nearby plumber you can rely on and who makes convenient appointments, you can get it done and get the benefits of expert service. For instance, on tank-based units, checking the pressure valve and anode rod in particular make a big difference in tank longevity and bursting protection, so you can plan your water heater replacement on your own terms instead of emergency.
The Plumber Near Me in Las Vegas that You've Been Looking For!
At Craig's Plumbing, we've been serving Las Vegas, NV homeowners and commercial properties for decades, and we've developed both our plumbing expertise and our customer service approach to better serve our friends and neighbors in this amazing area. We're the plumber near me in Vegas that homeowners like you count on, and we're not only nearby and handy, but available 24/7 so you can take action when you have plumbing concerns, day or night. If you have an urgent plumbing need, or just a project you've been putting off, call today!
Photo by nimito at Shutterstock