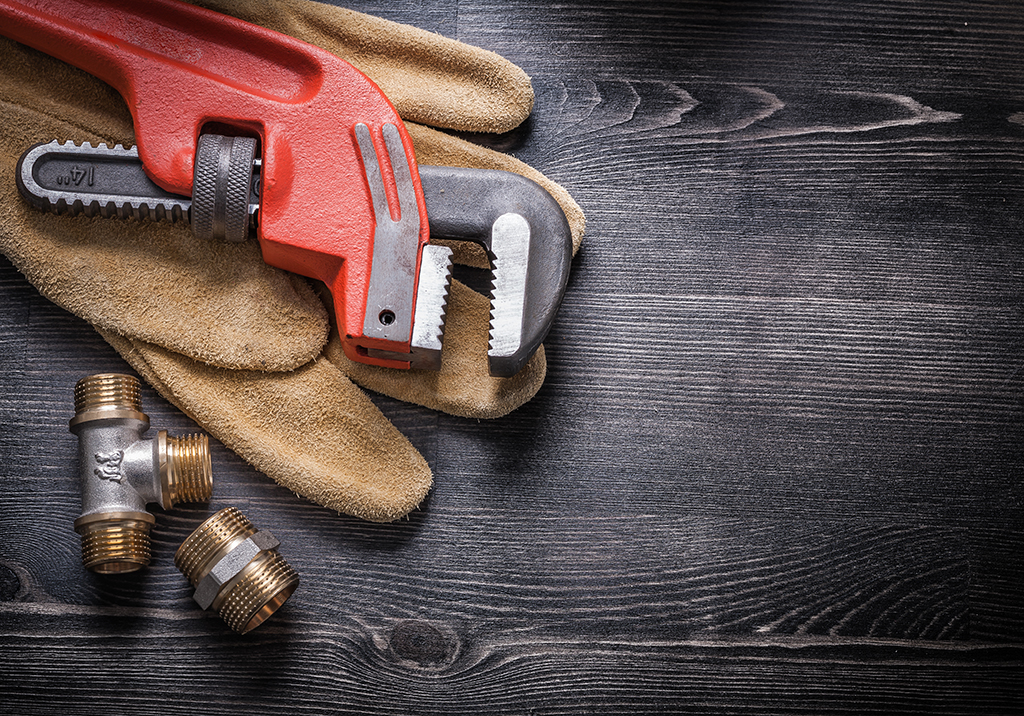 All My Plumbing Needs Met By A Plumber Near Me In | Henderson, NV
Are you calling your home services providers piecemeal, looking one up each time you need an emergency plumber, drain cleaning service, or leak detection? Maybe you're calling in one you've heard about from out of town to dig up your sewer line and make repairs in Henderson, NV. There's a better way, turning to the one plumber near me in Henderson that's been providing a full range of services since 1997. That's Craig's Plumbing, a team of licensed and insured plumbers with the skills and experience to handle all your plumbing needs, and maintain continuity, providing informed recommendations that help you select the preventive maintenance and timely plumbing care to save a bundle on water damage, cleanup, and other consequences of not knowing when your pipes or your water heater are near the point of disaster. Your best choice of a plumber near me in Henderson, Craig's Plumbing has been a reliable service provider to the Las Vegas area for a generation.
In Plumbing Emergencies, A Friendly Face and Trusted Skill Matter
Plumbing emergencies can be tough on your household, both from the disruption to your lives and the worry about costs and cleanup. It's a time when having a plumber near me in Henderson show up that you may even recognize from previous services can let you relax for a bit. At any hour of the day or night, we show up with a friendly face, careful listening skills to learn about the problem and any concerns you have, good communication in explaining our recommended course of action, and skills you can trust to get the job done right, from stopping the immediate cause of trouble such as an overflowing toilet or broken pipe to explaining and scheduling follow up care at your convenience so recovery is complete. The plumbers from our family owned and operated plumbing company are respectful, clean, and proper as you invite them into your home to do their work.
Getting To Know Us with Routine Plumbing Maintenance
How do you get to know a plumber near me in Henderson like us? Often, a plumbing emergency is our first encounter with new customers, and we appreciate that they trust us before they get to know us. Why not get to know us in a more relaxed setting? For example, by having us provide expert plumbing maintenance for your home, such as whole house drain cleaning services that we perform annually for many customers. We proceed through your home at a convenient time, taking a few hours to carefully inspect and clear your drains, traps, and wastewater plumbing and address the clogs that we find, whether they're recent ones from material flushed or introduced to your drains, or long-developing ones deeper in your pipes that can slow the flow and encourage other clogs to form. We'll select our approach based on the clogs we see by video, and also adjust it if we notice that your pipes are older and need more delicate clog cleaning care.
Of course, we'll let you know if we locate concerns like corroded pipes that may need further attention to avoid future wastewater leaks that can be difficult to clean up and disinfect. As we proceed, we may also offer information about your pipes and fixtures so you can consider having future work done. That's the great advantage of having our expert plumbing team cleaning your drains, you're getting a brief inspection with experienced eyes as well! As the plumber near me in Henderson that you trust, we know that information makes your job as a homeowner much easier, whether it leads you to schedule additional services now, or helps you make decisions about your home to be implemented in the future.
The Plumber Near Me in Henderson for Big Jobs
When homeowners work with plumbers on large projects like sewer line replacement, water line repair, or repiping, sometimes they're getting to know the plumber leading the project at the same time they're caring for their family while the work is in process, and ensuring that they understand what's being done and express any concerns. It's a lot to handle, and we admire homeowners who work with us in an area that most people have little knowledge of. When we're called for big projects as the plumber near me in Henderson that the homeowner knows is worthy of trust, we can see the more relaxed attitude, we appreciate their ability to take time and ask questions, and we respond directly to any concerns that they may have. In short, when homeowners know us, big projects are a lot less stressful. We also plan and organize our work expertly, since we've been in business for more than two decades.
The Plumber Near Me in Henderson for Remodeling
Another way that we can help by having a connection with our customers is by making remodeling projects easier, more relaxing, and often more interesting. We schedule and perform the work so that we minimize the disruption to family life during the process, complete it promptly, and clean up properly. We also can offer many ideas for fixtures, plumbing features, and other possibilities that the homeowner, even after reading many design magazines, may not have heard about. We keep up to date with cool faucets, sinks, showers with cool shower heads and linear drains, and convenient, beautiful kitchens with the plumbing features you need for your family's lifestyle.
The Expert Plumber Near Me in Henderson, NV That So Many Homeowners Trust
At Craig's Plumbing, we're grateful for our customers in Henderson, NV that turn to us for their home's plumbing care, big projects, and small, planned, or emergencies. We enjoy making life better for local families with skilled plumbing repairs and improvements and look forward to serving you and your family as well. Give us a call today, and get to know our great team and our family owned and operated business!
Photo by mihalec at Shutterstock