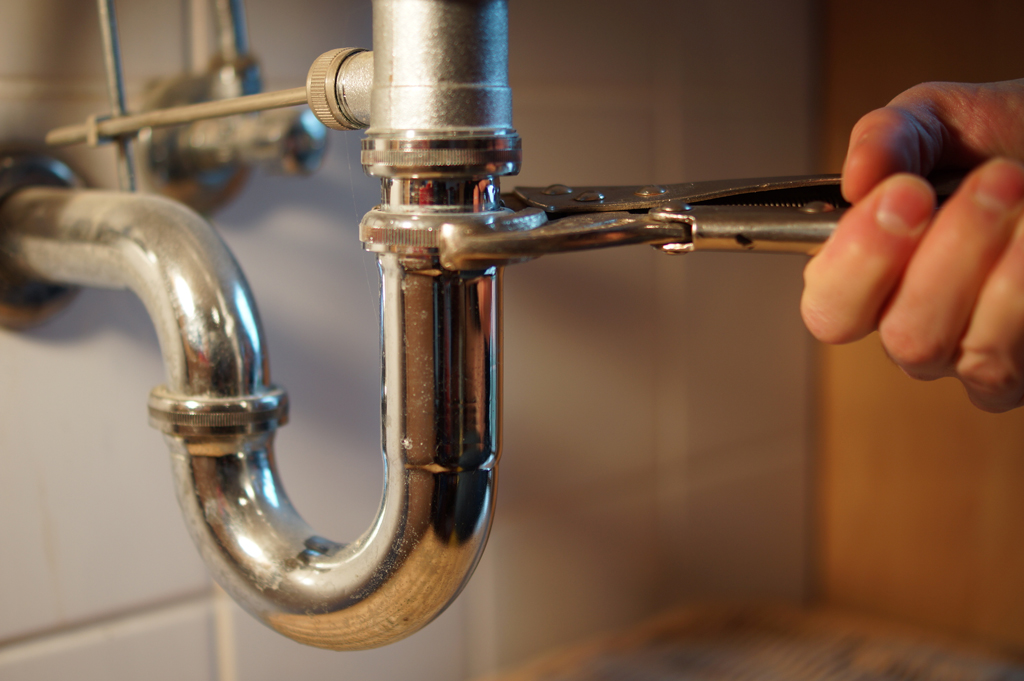 Are You In Need Of A Plumbing Service? | Las Vegas, NV
It's common to get a professional plumbing service in Las Vegas, NV, especially when you're having problems with your water. To prevent damage and a more costly repair, it's always best to hire a licensed plumber than do things on your own. In this article, we'll talk about when to contact a licensed plumber in your area. Get in touch with Craig's Plumbing immediately for assistance.
When to Contact a Plumber
So when is the best time to get professional plumbing service?
Thorough Inspection of Your Plumbing System
Do you suspect something is up with your plumbing system? Perhaps you hear strange noises or smell something unusual coming from the drains or the faucets? Don't postpone any repairs or inspections; it's best to get professional plumbing service immediately for a thorough inspection of your plumbing. You can avoid emergency repairs if you're proactive and don't neglect your plumbing. If there's a problem, get help immediately. Craig's Plumbing is always available and we can take care of any plumbing issue. Our plumbers work hard to deliver top-notch service on every appointment. Rest assured, our team will properly diagnose the problem and permanently resolve it for you.
Frozen/Burst Pipes
During winter, some homeowners don't protect exposed pipes and this can lead to the pipes expanding and bursting. If you don't address this problem immediately, you'll end up with a flooded home. You'll know the water inside the pipes is frozen when no water comes out of your shower or faucet. Don't wait for this to happen — visit your local hardware store and purchase some insulating material for your pipes and outdoor plumbing. If you think the pipes are frozen though, please don't hesitate to contact Craig's Plumbing so we can help you thaw the frozen pipes.
You can also prevent water from freezing by slightly opening the faucets for the warm water to flow through the plumbing pipes. Or if you have the heating on, then open the cabinet doors underneath the sink to allow warm air to circulate in that area. If you have further questions, please get professional plumbing service in Las Vegas, NV. Our plumbers are more than happy to help.
Toilet Leaks
If you don't want to waste hundreds of gallons of water and skyrocket your bill, then fix the toilet leaks. To check for leaks, simply pour a few food coloring into the toilet bowl and wait for about 15 minutes. Check the toilet bowl to see if the water's color changed. Because when it does, then there's a leak in the toilet. We suggest you get a professional plumbing service so that a plumber can help you resolve the problem.
Water Damage
The last thing a homeowner wants is flooding in their home. Water doesn't just destroy appliances, it can also jeopardize your home's foundation. If you think there's a leak in your plumbing, get professional plumbing service immediately. Our team can help you locate the leak and fix that for you.
If your water bill has suddenly increased, this indicates a leak in your plumbing. Contact a plumber right away for assistance. You might want to also consider installing leak detection devices so that you're alerted of a possible leak. These devices can also automatically shut off the water supply to prevent further damage to your home. Get in touch with us if you want to know more about leak detection devices.
Clogged Drains
The first symptom of a drain clog is slow drains and you can resolve this using a plunger or drain snake to remove the clog. You can also try cleaning your drains with vinegar and baking soda solution. If it doesn't work, try to pour boiling hot water into your drains as this might fix the problem. Note that you can't pour hot water if you have older pipes though.
If you still can't resolve the problem, we highly recommend you get professional drain cleaning. We have drain cameras to help us see the interior of the pipes and locate the clog. Our plumbers are also fully equipped to ensure the problem is resolved on the same day.
Professional drain cleaning is an effective way to keep your drains in top shape. It prevents pest infestation or smelly drains caused by a clog. Most importantly, it prevents costly water damage. Get professional plumbing service today so that a plumber can properly maintain your drains.
General Plumbing Repairs
Do you need a plumber to repair your water heater, sump pump or dishwasher? We're here to help. Never DIY plumbing repairs or hire inexperienced plumbers to do the job or you might end up calling another plumber to resolve the issue. Remember, DIY enthusiasts may not know everything and are prone to making mistakes. To prevent a more costly repair, get professional plumbing service today.
Professional Installation
Are you planning to install a new water heater or garbage disposal? Never do this by yourself as you might also lose the warranty. Although the manufacturer usually will provide you with instructions on installing the product, we suggest you contact a plumber to do the job. It's the only way to make sure the appliance or fixture is properly installed.
Contact Craig's Plumbing Today
Do you need professional plumbing service for your home in Las Vegas, NV? Our team of licensed and experienced plumbers is available to diagnose the problem and provide you with cost-effective plumbing solutions. We are a reliable and dependable plumbing company fully committed to providing exceptional service to all homeowners and businesses in the area. Our goal is to prioritize safety to avoid damage to your property and make sure the problem is fixed on the same day. We have the right tools and experience to get the job done right the first time. Rest assured, our plumbers work incredibly hard and are willing to go the extra mile just to see you delighted with our services. Contact us at Craig's Plumbing today for an appointment.
Photo by WonderPix at Shutterstock