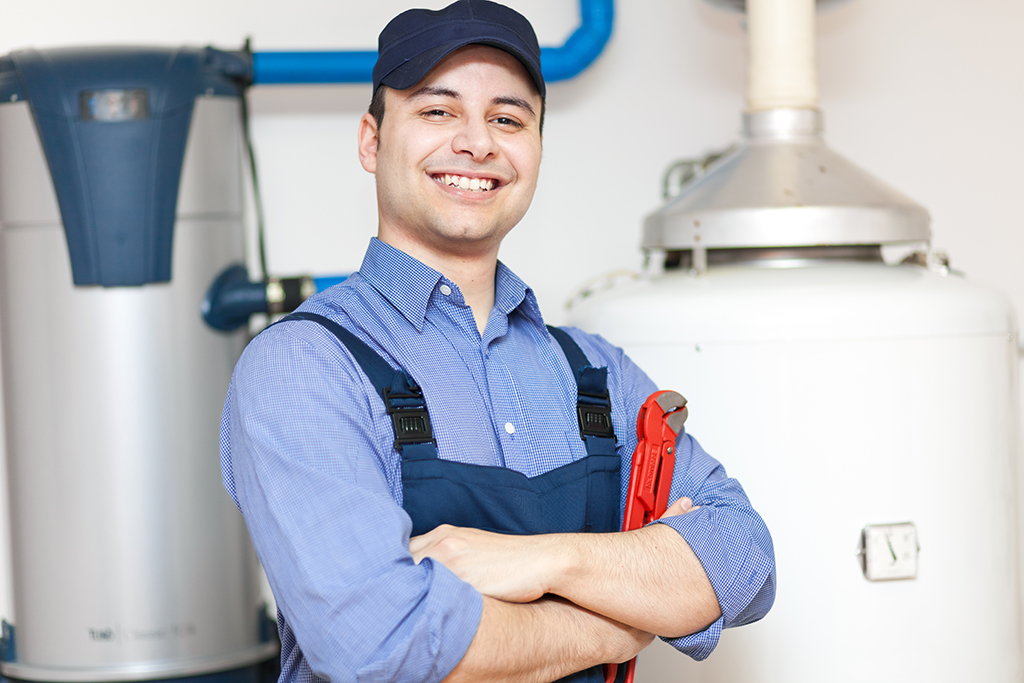 Choose The Trusted Plumber Near Me In | Las Vegas, NV
Photo by Minerva Studio at Shutterstock
You don't want to be on the edge of your seat, waiting to see if everything works when the water comes back on after a major plumbing repair. You want a sure thing, and when you look for a plumber near me in Las Vegas, you're probably checking reviews and thinking about the experience, and coming up with Craig's Plumbing as your best bet. We've been serving the Las Vegas, NV area since 1997, providing trusted, expert plumbing services from major repairs and emergency plumbing to appliance installation, fixture upgrades, routine plumbing maintenance and drain cleaning service. Combining convenient local service with the area's best plumbers, we're the "plumber near me in Las Vegas" that you've been searching for.
When the Stakes are High, We're the Expert Plumbers You Need
Water line repairs can be simple or a major pipe replacement project and our extensive experience allow us to recommend the most effective and economical service. The same goes for sewer line repairs, where there are also many options these days besides total pipe replacement. As the plumber near me in Las Vegas that people turn to, we can explain the benefits and costs of patching, relining, and burst-replacing sewer lines in terms that make sense to non-plumbers. We can also help with decisions like which type of water heater meets your hot water and budget needs best, and what the costs would be and the long term benefits could be if you make a switch to hybrid or tankless hot water from a standard unit. Perhaps the highest stakes in many ways, we're experts at leak detection and repair for any of your pipes, especially those that run through your walls and, if they leak, can require costly cleanup including wallpaper and sheetrock replacement, mitigation of mold and mildew from dampness inside the walls, removal of insects and other pests drawn to the water inside the walls, and even repair of corroded wiring and electrical fixtures so that any risk of fire from corroded electrical equipment as a result of the leak is reduced.
Remodeling Isn't a Gamble with Us
You've probably heard stories of families that decided to upgrade their bathrooms or kitchen or perform other remodeling work that included plumbing. In some cases, they wound up with either result that didn't fit their expectations or a schedule that was disappointing. Over the decades that we've been the plumber near me in Las Vegas that performed remodeling-related work for homeowners in our community, we've been building a solid reputation for quality work, carefully planned and executed, with clear costs and specifications. We have lots of great ideas for remodeling and upgrading your plumbing features, with concrete information to go with them. If you like to know ahead of time what the results are going to be, rather than relying on a roll of the dice, we're the plumber near me in Las Vegas that you need.
Emergency Plumbing Care You Can Count On
Any time of day or night, if your plumbing acts up, you can call us for help. We're the plumber near me in Las Vegas that provides highly skilled emergency plumbing service around the clock, responding to toilet overflows, broken pipes, and other risk of flooding from fresh water or wastewater. We're here to help you avoid major cleanups, and we can also follow up with any additional repairs that are wise given your situation. If you're getting tired of emergency plumbing calls, we're the plumber near me in Las Vegas that you can turn to for preventive plumbing care, too, from inspections to locate problems before they get serious, to annual drain cleaning service that helps avoid clogs and backups, and locating and maintaining or installing water shutoffs to help you take action right away in a plumbing emergency. If you have a shutoff behind the toilet that works when the water in the bowl starts to rise, you can reach for the shutoff first, then call us with a stable situation thanks to your timely response. If you don't know where your home's main water shutoff is, our plumbers can help you find it during a routine visit so you'll know in an emergency.
A Plumber Near Me in Las Vegas that Brings Plumbing Lifestyle Features to Your Home
Have you thought about adding the convenience of hot and cold running water to your pool house, patio, or barbecue area? Our plumbers can install what you need, and help limit the need for people to keep running into the house just to use the kitchen faucet. It keeps parties outside and reduces the mess from traffic in your home. Inside, we can recommend new features for your kitchen and bathrooms that will help you save water and enjoy the water you do use more, including efficient but powerful showerheads, linear drains for more modern shower installations, and touchless faucets that supply water as needed, without requiring you to twist controls repeatedly to save water while you're preparing food in the kitchen, or brushing teeth and shaving in the bathroom.
A Plumber Near Me in Las Vegas, NV That You'll Look Forward to Working With
When you call Craig's Plumbing in Las Vegas, NV, we'll soon feel like old friends, a local company you count on for emergencies, and improvements to your family's lifestyle, with clear communication, transparent pricing, and reliable service. You may even get to know many of us by name, making stressful plumbing problems a bit easier to deal with in partnership with your nearby plumber. We encourage you to call and get to know us with our routine services such as drain cleaning service or plumbing inspections and leak detection, ways that we can help you reduce plumbing trouble and get peace of mind. We look forward to serving you, so give us a call today and let us know how we can help with your plumbing.