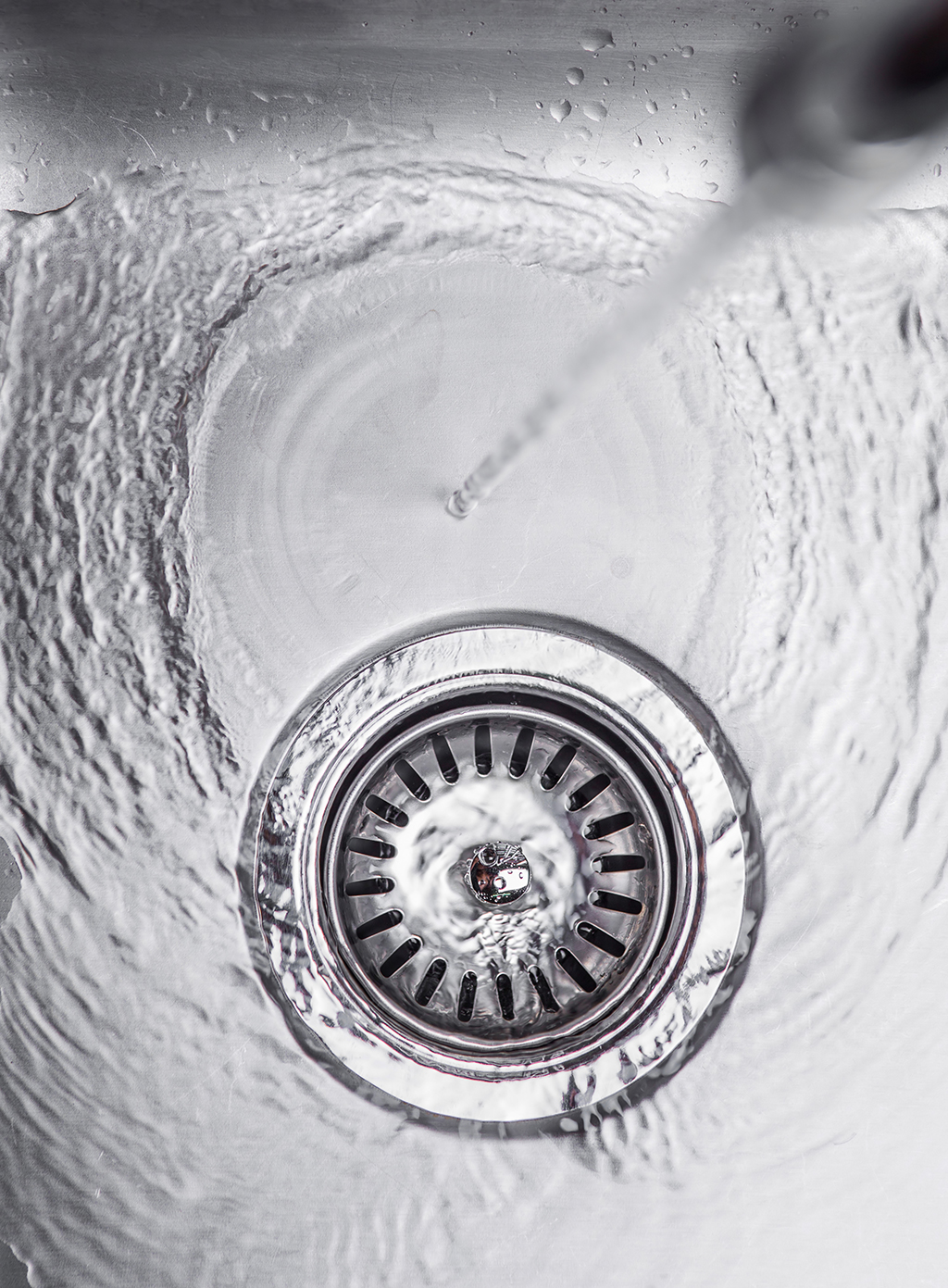 Drain Cleaning Service: There's Nothing More Satisfying to a Plumber Than a Drain That Runs Clear | Henderson, NV
Photo By MAHATHIR MOHD YASIN at Shutterstock
It's Not All We Do, But We Love Doing It
At Craig's Plumbing, we serve the Henderson, NV area with high-quality plumbing services, both on-call for emergencies 24/7 and with flexible appointments including weekends. We install and upgrade plumbing throughout your home and perform a wide variety of repairs, but we especially enjoy helping our customers with our drain cleaning service. From slow kitchen sinks to ugly sewer problems, afternoon appointments to midnight emergency calls, we look forward to saying, "it's running fine now."
Emergency Calls Are Not a Problem
We know that when one of our Henderson, NV neighbors has a clogged drain, backed up toilet, or another plumbing disaster, it's not the time to suggest an appointment a few days from now. It's time to act. Even plumbers need drain cleaning service sometimes and we know what it's like, so don't worry about when to call. If you get up in the middle of the night and find a flood, we're glad to get to work on it before it gets worse. Your home is your sanctuary, and we'll help it stay that way.
The Satisfaction of Having an Expert Plumber to Call
We've been tending to area plumbing including drain cleaning service since 1997, and we're proud to say we've seen just about everything your pipes and fixtures can do. Drains are a specialty of ours, but our knowledge is broad and we're ready to take on anything plumbing-related in your home. That's the benefit of an expert plumber, not just a cleaning service but that and a whole lot more. Call us for remodeling, fixture replacements, hidden leaks, and water heater disasters. Keep one number in your contact list under "plumber," that's us, Craig's Plumbing.
Drain Cleaning Services from Top to Bottom
From your upstairs toilet down through your sewer or septic system, we've got the skills and technologies to identify the problem and fix it. We use video inspection in many cleaning service situations to see the location, type, and extent of the problem before we select our solution. Our choice could be as simple as a plunger or auger, or it could involve hydro jetting and advanced sewer pipe repair techniques such as trenchless pipe repair.
What's That Leak, Where Did It Come From?
Sometimes the only clue that you might need a drain cleaning service is a wet area on your floor, wall, or ceiling. It could also be a leak in the water lines, so we set out with an open mind. We have special leak detection equipment available to help, gear that allows us to pinpoint problems even if they're in the wall or under a concrete slab. If we find it's in your drain, we'll see if it's a blockage that's causing a backup. If it's a water line leak, we'll get to work repairing the leak wherever it is.
Kitchen Sink Drains Get a Workout
There are a lot of ways that kitchen sinks can get clogged, especially when you need them most. Garbage disposal units are great, but they add to the complications of kitchen waste going down the drain. Some of the issues we find with our drain cleaning service are obvious ones such as too much bulk going down and too little water to keep it going. Others aren't as obvious such as long-term grease buildup finally leading to a narrowing pipe and slower sink draining, day by day. The p-trap under the sink can catch certain items such as rice which, if they don't flow through, may expand and block the flow as well.
Toilets and Bathroom Sinks Overflow in the Night-Time
Somehow, we get a lot of drain cleaning service calls in the middle of the night about toilets overflowing. That's just when they choose to have problems, and we've accepted it as fate. The same with bathroom sinks, suddenly clogging as you're washing your hands before going back to bed. Things go wrong, sometimes terribly wrong, such as when the faucet won't turn off. When you call us, we'll make some great emergency suggestions to help right away, such as turning off the shutoff below the sink — if there is one. If not, we can add one while we're there.
Sewer and Septic Systems
There's no debating it — your sewer and septic systems can be a challenge to repair. Fortunately, it can take decades to build up to a problem. Unfortunately, that large-scale problem usually affects your whole house. It used to affect your yard, too, but now we have sewer pipe repair techniques such as trenchless repair that involve minimal damage to your yard. With video inspection, we can see if there's a giant clog that might respond to hydro jetting, a damaged pipe that might be further damaged by that technique but could be patched, tree root infiltration, or other issues for which we have specific repair techniques. In other words, we don't just call in the backhoe for every sewer problem anymore. Modern times call for modern methods.
Call for Your Drains, Stay for Our Overall Plumbing Skills and Service
We're experts at drain cleaning because we know plumbing. We know how the pipes run, what they're made of, and how they work. We can figure out what went wrong in the drain and fix it, but we also know how to solve other plumbing problems you might have, and how to install and repair water and gas piping that will last.
Drain Cleaning Services from Your General Purpose Plumber
At Craig's Plumbing, we're a family-owned and operated business. We have been serving the area with our broad plumbing expertise for over three decades. We've got many satisfied customers throughout the area and, even if you just call for an urgent drain cleaning service today, we'd love to be your on-call plumber for all your home plumbing needs. Call us, 24/7 for emergencies, at 702-780-6385.