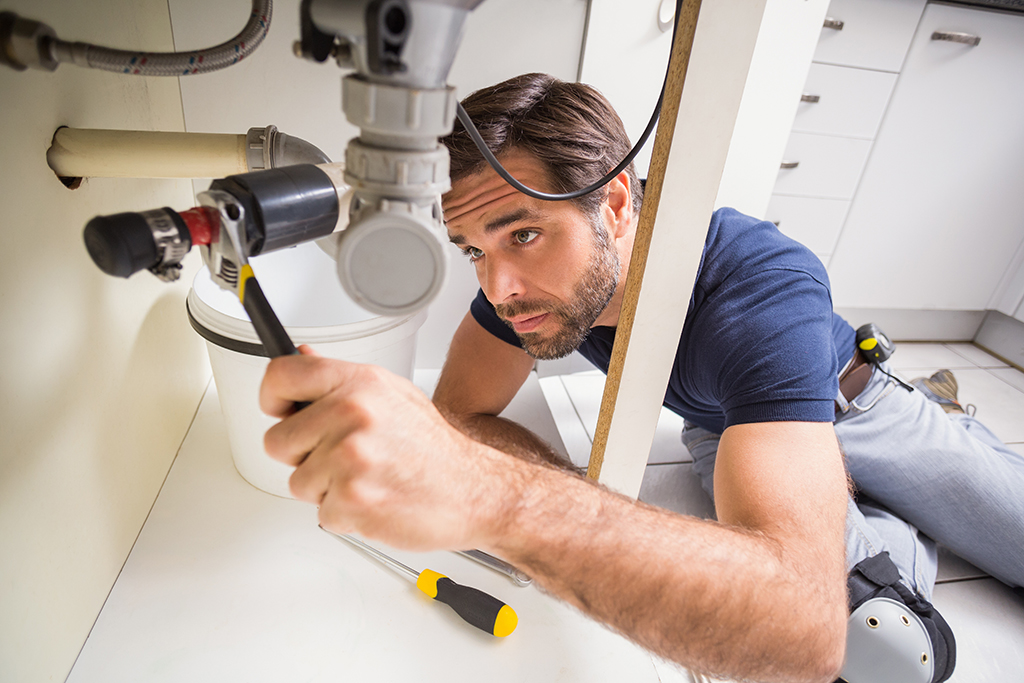 Finding The Right Plumber For You | Las Vegas, NV
Photo by wavebreakmedia at Shutterstock
Dealing with a plumbing emergency is rarely at the top of anyone's list of fun things to do. Choose a plumber who offers comprehensive services that can keep your plumbing and drain system functioning optimally year-round. Call Craig's Plumbing for the most qualified technicians in Las Vegas, NV.
Why Craig's Plumbing Is Special
Craig's Plumbing puts 100% of its focus on resolving issues for residential and commercial clients. We answer our phones around-the-clock every day of the week. Providing excellent service defines how we do business. Your technician will be courteous and polite as well as licensed, insured, and bonded.
You can count on our technicians to show up on time without overtime charges or fees just for coming to your home. We stand behind our premium services and believe every homeowner deserves effective and efficient service. We know you want the job done right the first time and that's what we deliver.
Keep reading to learn more about our full-service plumbing company.
Drain Cleaning 
Drains are prone to clogging due to items that are discarded or washed down them. You may not realize how important drain cleaning service is until you get a clog that makes it impossible to use your tub, sink or toilet. The good news is that Craig's Plumbing of New Orleans is always ready to handle clogs and other drain problems. Let us offer our professional services to help you overcome the inconvenience of plumbing issues.
Call us if you see sinking soil around your outside drain. This indicates a leaking or collapsed drain that requires immediate attention.
Drain Repairs and Replacements
Our plumbing technicians travel with the tools and equipment needed to repair and replace drains that have deteriorated. You can count on us to solve the root cause of the problem, so you don't continue to experience clogs and blockages.
Inside and outside drains due to toilet paper, hair and other detritus can cause backups and other issues that threaten the health and well-being of your family. Let us clear up the clog with gentle chemical, hydro jetting and other advanced procedures. Whether your drain requires a snake or automatic auger, we are on the job!
Need New Sewer Lines
We can install new sewer lines quickly if you are working on a fix and flip or new home. In fact, as a comprehensive plumbing company, we can complete the plumbing, add new fixtures and help with remodeling projects in the kitchen and bathroom.
Plumbers Who Solve Problems
Trust your Craig's Plumbing plumbing to find and fix issues with your drainpipes and the rest of the plumbing in your home. Taking matters into your own hands could result in a mess in your home and end up costing more to fix than a professional.
Our professionals have decades of professional training and experience under their tool belts. In fact, we are so confident in their skills, we offer a 100% satisfaction guarantee. If you aren't happy, we'll come back at no additional charge until the job is done right.
Toilet Clogs and Leaks
For many homeowners, toilet issues are a worst-case scenario when it comes to plumbing problems. If your toilet stops flushing, backs up or floods your bathroom, please call us immediately. We'll send a local plumber to take care of the problem right away. Left untreated, malfunctioning toilets can become a danger to your health and home.
At Craig's Plumbing, we've seen how stressful it can be for families dealing with a broken toilet. That's particularly true if you only have one bathroom in your home. Whatever your situation is, we're here to help.
We handle the following repairs for toilets:
Caulking

Upgrading tanks

Clearing clogs

Replacing toilet
Our plumber inspects your plumbing to ensure there aren't any other issues before working on your toilet. We explain the problem as well as provide an estimate before beginning work. Entrust this work to a knowledgeable plumber. We recruit and train plumbers with the experience needed to work on homes in Las Vegas, NV, so you can rely on a thorough, efficient fix.
Water Heater Services in Las Vegas
When your water heater doesn't work, it becomes a stressful issue. You can't wash the dishes, take a shower or do anything else that you rely on hot water for. Most water heaters come with a way to reset them. However, if you have trouble resetting your water heater, it's best to call a local plumber. Water in your tank is under pressure and can be dangerous if you don't know what to do.
Call a professional from Craig's Plumbing to inspect your water heater and find the issue. We can resolve the issue as soon as we have your approval on the estimate. Our technicians work quickly so that you can brush your teeth and take a bath again.
Our technicians trained to repair many types of water heating units such as:
Tankless water heaters

Gas hot water heaters

Electric hot water heaters
We understand the intricacies that come with tankless systems and can help you decide whether a tankless water heater can meet the demands of your busy household.
At Craig's Plumbing we provide high-quality plumbing services for drains, water heaters, toilets, water lines and many other fixtures and systems in your home.
Make an Appointment for a Plumber Today
Call Craig's Plumbing today to set up an inspection of your plumbing system. Clients moving into new homes and those who suspect a plumbing problem often call on our services to determine whether parts of the system need to be repaired or replaced. Our technicians always respect your home, clean up after they finish and treat you like the valued client you are.
When you need a local, licensed and trustworthy plumber in NV, call Craig's Plumbing.