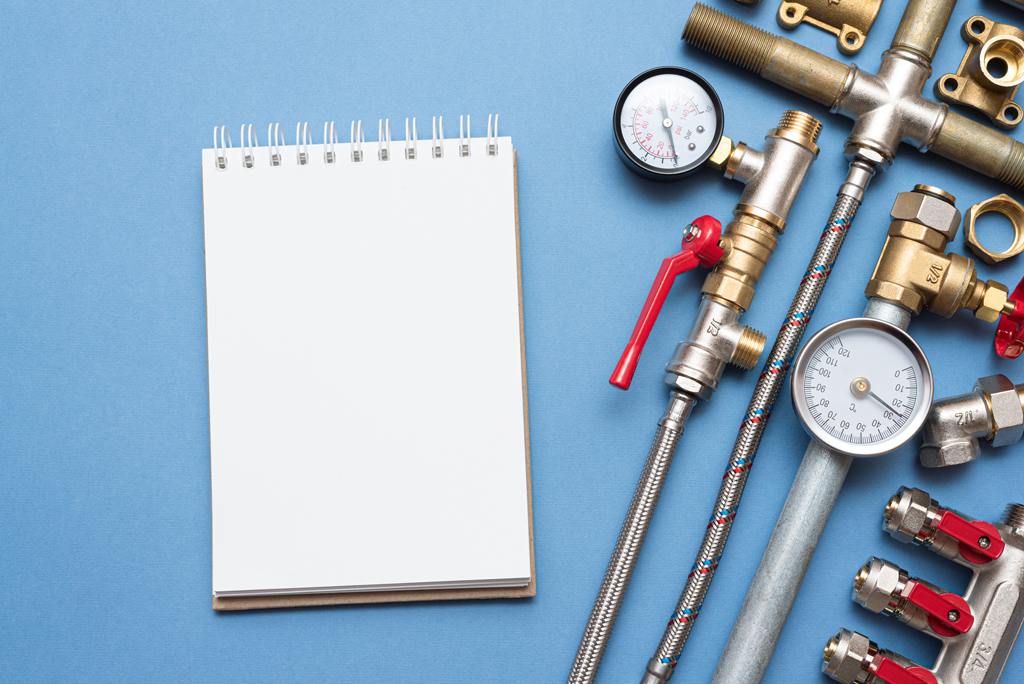 Hiring A Plumber For Your Home? 5 Tips For You! | Las Vegas, NV
A plumber for your Las Vegas, NV home is an excellent resource for information relating to your plumbing. They're available to answer the call for assistance day or night, on weekdays, or weekends, and on holidays. That makes the knowledgeable professionals the perfect partner in all the home improvement projects you have planned as well as the routine repairs your house requires throughout the year.
When searching for a plumbing professional for hire, there are many considerations to make. For example, you want to know that you made the right decision, which is why you take the time to research your options thoroughly before committing to hiring a single service provider. You want to know that you've chosen the best plumbing professional in the city, and the more you learn about the company's background, the better and more confident you feel.
What a Plumbing Professional Can Do to Assist You in Your Home
A plumber in Las Vegas, NV can do a lot to be of assistance to you. The first step is to locate a trustworthy expert in the area. Once you've found a plumber that you feel will do the job well for you, give them a call to schedule their services. You'll find that companies with the biggest customer bases are often the ones with the longest waiting lists.
Here are some things to consider when hiring a plumber for your Las Vegas, NV home:
How long the company has been in business. The longer a

plumber

has worked for a company, the more experience they've gotten while on the job. They're better able to help you with complex issues. You can easily expect them to get things done without running into difficulties. That means less of an issue for you to deal with overall. You'll experience smooth and efficient plumbing services whenever you call the company and hire a plumbing professional to assist you in your home. This is one of the first questions that you'll want to have answered because having background information about a company helps you determine whether or not it will be capable of helping you in your home.
The services it provides to its customers. You want to know right away if the plumbing company will serve your needs by addressing your issue. If it can't help you, you'll want to find a company that can. It makes it far easier for you to fix a problem when you know that it will be done expertly. Knowing what services to expect helps you plan your household plumbing projects easier. You'll know what can be done for you to improve your home. You can anticipate the next time you'll need maintenance work done, too, to keep your plumbing system in excellent working order.
The payment options it accepts. A plumber wants to get paid for the services they provide to you. That's why it's important to know what types of payments they accept before committing to working with them. You may find that the professional has a very specific way of getting paid. Before you schedule services, ask this question, and learn the answer. You can then prepare to pay the way that was requested. If you don't have the method of payment needed to complete the job, you can look for another plumbing expert to give your business to that day. It's as easy as that!
Any guarantees that it makes to its customers. A plumbing company that offers promises to you needs to do it in writing. That way, you have a copy available whenever you want to refer to it. It's something that can significantly make your life easier. You'll have the guarantee that you can access it and take advantage of what it has to offer you in terms of service.
Whether it has emergency services available. A

plumber

that answers the call of duty after normal business hours is one to keep in mind long-term. You never know when you're going to need a helping hand. Thanks to the experience you already had in locating capable plumbers in the area, you'll have the perfect candidate in mind when you realize that you need help in the middle of the night or early hours of the morning. You'll be able to swiftly deal with the issue without it disrupting your day.
When you work with a plumbing professional to prepare your home for the winter, consider asking questions to familiarize yourself with their processes. Knowing what you can about the plumbing project helps you know why it takes time, energy, and money that it does to complete the job. You feel ready for the service call physically and financially. You've limited the number of things that could potentially go wrong by being fully prepared.
Plumbing issues are of no concern to most talented plumbers in the area. They work hard to resolve your problems and give you the most ideal options for fixing things inside your home. That means you'll get things taken care of without a leak, clog, or dripping faucet getting in the way of your daily routine. Working plumbing allows your home to run smoothly day after day.
Get Your Plumbing Issues Resolved Efficiently
If you want to work with a company that you can trust to resolve your plumbing issues quickly and affordably, call Craig's Plumbing. It's our job to get to the root of the issue you're experiencing. You'll find it far easier to get assistance when you're able to clearly communicate the issue at hand. The more we know about the trouble that you're experiencing, the better options we have for remedying the situation.
Reach out to us day or night with your request for assistance. We want you to feel good about hiring us as your preferred plumbing professional. At Craig's Plumbing, we do everything we can to make things fast, easy, and effective for you and your household. When you need a helping hand, we're the first to arrive at your home and assist you.
Photo by n_defender at Shutterstock