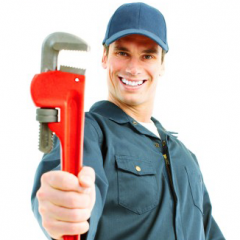 How to Find a Good Plumber
For many homeowners, it is a must to find a great plumber who can cater to their needs. However, the search for the right man for the job can also mean searching high and low. Below are three tips on how to find a good plumber:
Know Where You Can Find the Right Choice
There are many sources to find a good plumber including the internet, suggestions from friends and neighbors, leaflets and community boards, as well as advertisements on your local paper. These may give you an idea on who is in your pool.
Ask for Testimonials and References
When you're ready to interview a guy, ask for reference persons. This can give you an idea on how great he really is on the job. It can also be helpful to ask about things like his accreditation and license, the number of years he has already been in the business, the technology he is currently using, as well as the method of pricing he follows.
Be Critical When it Comes to Costs and Prices
Never forget to ask about costing. This can help you decide if his services are worth it. Ask about labor costs, the price of materials, whether or not he charges for inspection visits, as well s whether he will be charging by the hour or with a flat or fixed free for specific tasks.