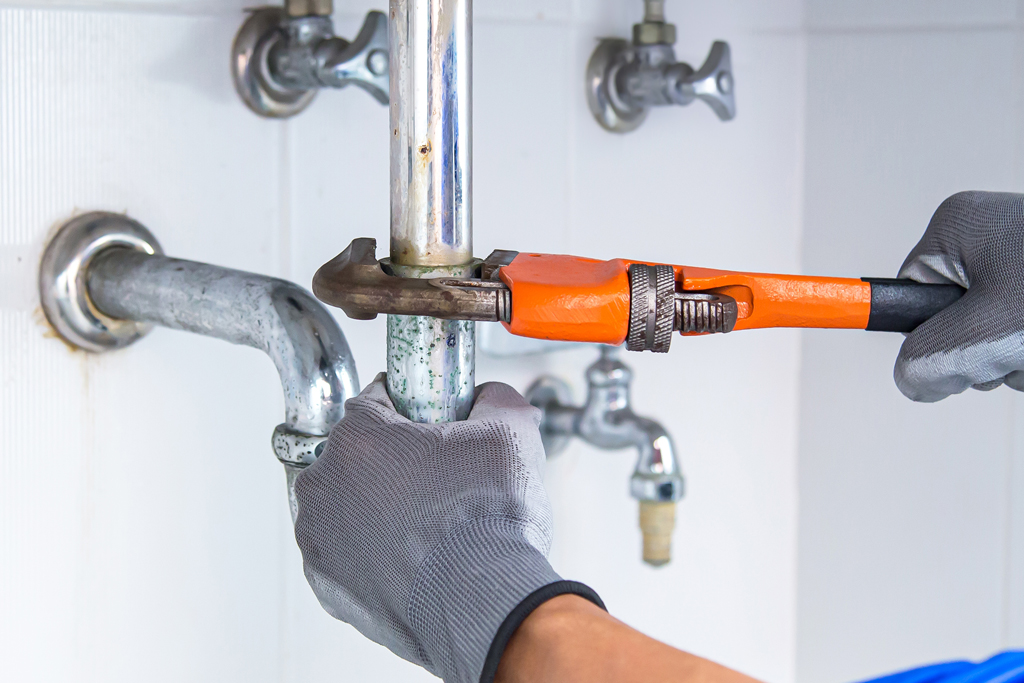 It's Time To Call For A Plumbing Service | Las Vegas, NV
Some homeowners have their own plumbing tools and do their own plumbing repairs. This is okay so long as you're not doing some major repairs that require tasks only a plumber is qualified to perform. Read this article to know when it's time to get professional plumbing service in Las Vegas, NV. If you have further questions, please don't hesitate to get in touch with one of our plumbers. We are more than happy to assist.
When to Call a Licensed Plumber
Get professional plumbing service if you need any of the ones mentioned below:
Drain Cleaning
The first symptom of a major drain clog is a slow drain. This can be really stressful especially when your drains start to smell. There are also other problems associated with clogged drains including pest infestation and water damage. As a homeowner, part of your responsibility is to properly clean your drains with the right cleaner and not a chemical-based drain cleaner. Homeowners sometimes resort to using the latter especially to resolve a clog. Remember, using a chemical-based drain cleaner isn't a solution. It can only damage the pipes. If you're not careful, you can even end up hurting yourself. It's not advisable especially when you have children and pets at home.
Instead, we suggest getting a professional plumbing service in Las Vegas, NV if you really need further assistance with drain cleaning. Call a plumber especially when you keep dealing with a clog as there might be other problems that need to be addressed such as a damaged water main. Our plumbers at Craig's Plumbing are equipped with the right plumbing tools including a drain camera to help us see the interior of the pipes and assess the damage. We can recommend the best solution if we actually know what we're dealing with. Call us today if you need professional service for your home and we will quickly dispatch a plumber to your location the soonest possible time.
Leak Detection
Do you suspect a leak in your plumbing? Some of the signs to look out for include having low water pressure in all fixtures, high water bills, signs of hidden leaks and noisy pipes. While you can also try to look for the leak by inspecting your plumbing appliances, we recommend you also get professional plumbing service so that a licensed plumber can thoroughly inspect your plumbing system. Plumbers are highly trained; they will know if something needs to be addressed or if a problem might progress into something more serious that will cost you a fortune in repairs.
If you're seeing signs of a leak, get professional service today. Leak detection can significantly help. We might even want to suggest you also consider installing leak detection devices so that you are alerted when the device detects abnormal activities in your plumbing systems. They can also automatically shut off the water to prevent further damage to your plumbing. Call us if you need plumbing service and we'll be there quickly.
Routine Inspections
Periodically checking your plumbing appliances or fixtures for any signs of damage, or wear and tear, lets you avoid a costly repair down the road. Another thing you can do is get a professional service for a routine inspection. During the appointment, a plumber will also check all the important components of your plumbing system to have peace of mind. He will make sure everything is in excellent shape. You need routine plumbing inspections to also avoid catastrophic plumbing emergencies. Talk to Craig's Plumbing today if you need professional plumbing service so we can assist.
Renovations
Are you planning to upgrade your kitchen, bathroom or laundry plumbing? Make sure you get professional plumbing service for this. It's okay to go online and look for inspiration on how to organize your plumbing, but it's best to also get professionals to help you. Remember, a licensed plumber is an experienced professional and he knows what works best. If you need advice on which type of plumbing appliance to purchase for your home or which water heater size to get, please only request for professional service to help you make an informed decision.
Major Installations
If you're doing upgrades or buying new appliances, you can't afford to hire an unqualified person to do the job. Always get professional plumbing service as most manufacturers would really request this so that you get to keep the warranty. For those who need help with installing a new water heater or sump pump, please talk to us so we can help correctly install your new unit. Our plumbing experts will make sure your new appliances are properly installed. Don't worry, we're experienced with almost all brands.
General Plumbing Advice
If you're an inexperienced homeowner, we recommend calling a licensed plumber for plumbing advice concerning the safety of your home mostly. It's always best to get professional service than hire a handyperson who may not have enough experience. And this is why we're here. Craig's Plumbing offers a wide range of services to both homeowners and businesses in the area. We can help with anything including advice on plumbing such as when to upgrade or which water heater size to purchase.
Contact Craig's Plumbing Today
Do you need a plumbing service in Las Vegas, NV or in surrounding areas? We can definitely help. Our plumbing experts never cut corners when it comes to doing repairs or installations. Rest assured, we always do our best to ensure you're completely happy with our services. We can assist with any plumbing repairs, installations or inspections. We also provide professional drain cleaning or leak detection. Or if you need good old plumbing advice, we can help as well. Please don't hesitate to reach out to us anytime and our professional team will schedule you for an appointment the soonest possible time.
Call Craig's Plumbing today.
Photo by Eakrin Rasadonyindee at Shutterstock