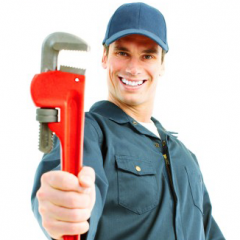 Plumbing as a service and as a contract work entails costs that are usually based on the amount of time it takes to complete the job as well as on the price of materials. Some plumbers offer a flat rate for their services but they can also inflate their expenses to avoid getting shocked with unforeseen costs.
When it comes to materials, plumbers usually include the cost of fixtures that need to be replaced as well as pipes, valves, and sealants. It is a must to take accurate measurements when it comes to pipes and drains in order to avoid unnecessary wastage.
On the other hand, the cost of labor is usually based on the standard time it takes to complete a specific project. It also includes the required time to process permits.
Finally, for smaller jobs, plumbers typically charge a basic minimum. Some also charge an inflated fee for the first quarter of an hour and also includes an extra cost based on travel time in between jobs.