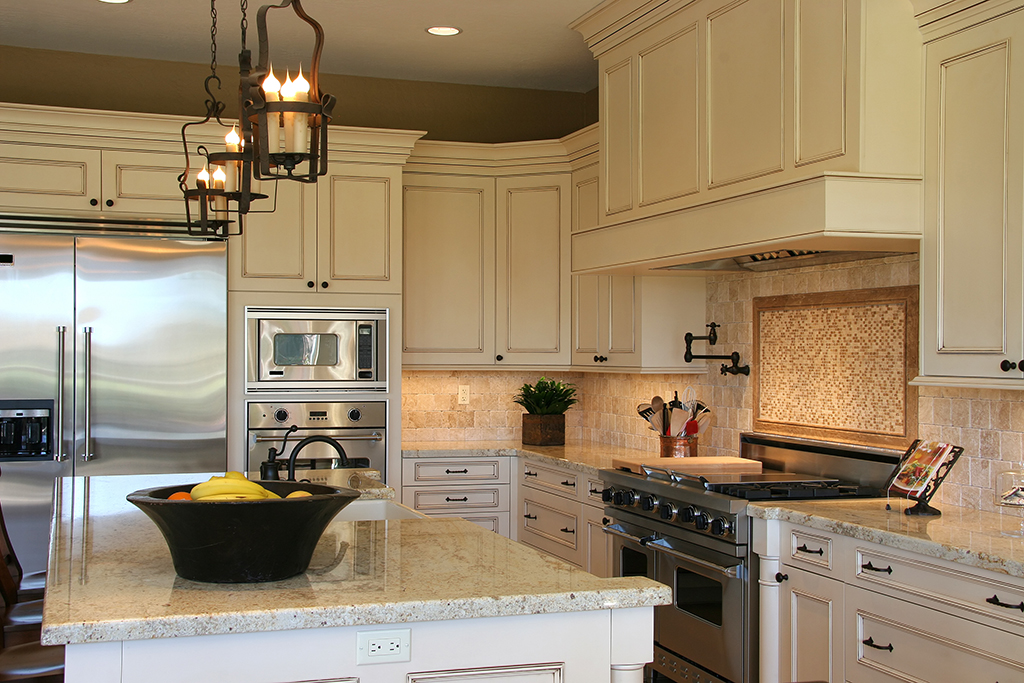 Plumbing Service Kitchen & Bathroom Upgrades | Las Vegas, NV
Are you planning to resell your home? Or do you want to enhance the appearance to make it more beautiful? While some homeowners schedule home upgrades every year, others only will do it whenever they plan on reselling their home to increase its value. The plumbing system and areas are among the most renovated or upgraded in many Las Vegas, NV homes. There are many benefits to upgrading the plumbing areas, such as the kitchen and the bathroom, and there are various models you might use.
Whether complete renovation or just remodeling, you could benefit a lot by hiring a reliable plumbing service provider for the job. These professionals are trained and have the requisite experience to ensure that the plumbing task is completed without a hiccup. However, you should also use the latest market trends to ensure that your new bathroom or kitchen is attractive and trendy.
Besides fetching you quite a fortune when you later decide to put up your home for a resale, this can also mean that you get to save on energy and water utility bills. So, what are some of these trendy and smart items that you can use when remodeling your kitchen or bathroom?
Luxury Showers
Regarding a bathroom upgrade, the installation of luxury showers is perhaps among the top things you should consider. Did you know that you could make every shower feel akin to a spa day? Nowadays, most homeowners have plumbing services for the installation of water-conserving luxury showers, making them trendy and become in full bloom.
Some homeowners are dishing their bathtubs for walk-in-style showers with glass paneling, granite seats, and rain showerheads, sometimes in threes or twos. The luxury showerheads are a great and indulgent way to end or begin your day. Some even include a detachable shower head perfect for washing pets or kids.
Farmhouse Sinks
Want to transition from a farmhouse to a city-living? Then you should have a plumbing service provider install this plumbing fixture that will give your home a timeless look. Spacious and beautiful, a farmhouse sink might become your kitchen's centerpiece. However, you should remember that porcelain requires lots of cleaning, and fragile dishes will likely break against it compared to stainless steel.
Apron Sinks
Are you worried about your farmhouse sink's upkeep? Then you might want to consider having a plumbing service provider install a stainless-steel apron sink. These sinks are highly popular among suburban and urban households.
They are similar to the standard sinks, although their fronts are exposed, meaning that they drape over the counter akin to an apron, giving them an eye-catching appearance.
Smart Appliances
Regarding kitchen and bathroom upgrades and renovations, smart appliances are something that no homeowner can resist. With technological advancements, many plumbing fixtures and appliances are smart today. Remote-controlled smart appliances will remain popular for years to come. They ensure convenience and comfort. The potential for technologically advanced smart plumbing systems is endless, from smart thermostats, washing machines, refrigerators, faucets, toilets, and water heaters to dishwashers and HVAC systems. Hence, you should consult your plumbing service provider for their installation and some advice.
These smart plumbing appliances have many exciting features such as remote control, self-diagnosis, self-cleaning, water conservation, and energy efficiency, among many others. The future is already here. Hence, if you want to add comfort, luxury, and convenience to your kitchen or bathroom while also ensuring that the value of your Las Vegas, NV home increases, then it might be time to install smart plumbing appliances and fixtures.
Sink Workstations
Do you want to add space and functionality to your kitchen? Then have a professional plumber install a sink workstation. These savvy and modern marvels are stylish and sleek though extremely useful in any kitchen. Usually, they are about 32 inches long, at the least. They allow the homeowners to shop food, wash produce, dry, and prepare dishes, among many other uses with cutting board and rack inserts. Any mess directly goes into the sink, not over the countertop. Since they have a strainer, the peels never find their way into the drainage system.
Seamless Surfaces
Today, cleanliness is paramount for most homeowners. Hence, most turn to use the seamless bathroom and kitchen surfaces. Instead of using tiles that might trap germs and dirt, the seamless surfaces can be easily wiped clean, giving your home that elegant look. Hence, if you want your bathroom or kitchen to have a European-inspired style, hire a plumbing service provider to install seamless surfaces.
No Grout Lines
Together with the seamless surfaces, most homeowners are today hiring plumbing service providers for the installation of shower walls that are grout-free in their bathrooms. Besides adding a bit of sophistication to your bathroom, these shower walls are easier to clean. If you think that you'll miss the grout lines, worry not. Most of the shower wall materials resemble grout lines. However, they do not use grout.
Curved Lines
Although the angular look is common and popular for kitchens and bathrooms, some homeowners hire plumbing service providers for more curves. This is reflected in the shower doors, sinks, tubs, plumbing fixtures, and more. The curved lines add elegance and softness to your bathroom or kitchen. Prospective buyers or even your family might find this appealing.
Unique Fixtures
Nowadays, some homeowners and potential buyers look past basic plumbing fixtures to unique ones. Hence, having a plumbing service for installing modern low-flow faucets and shower heads, dual flush toilets, smart thermostats, pressure or vacuum-assisted toilets, and tankless water heaters could go a long way in increasing the value of your home, ensuring energy efficiency, and water conservation.
Whether you are planning a kitchen or a bathroom remodel or aren't satisfied with your current kitchen or bathroom setup, it might be time to remodel or upgrade. You can hire a professional plumber in Las Vegas, NV, to have your kitchen or bathroom renovated or upgraded for an appealing look while also ensuring that the value of your home increases.
As you can see from above, there are many trendy and common upgrades that you might perform to your kitchen or bathroom to ensure that there are many bidders whenever you finally decide to put up your home for sale. Do not hesitate to contact us at Craig's Plumbing for professional plumbing upgrades.
Photo by Mark Breck at Shutterstock