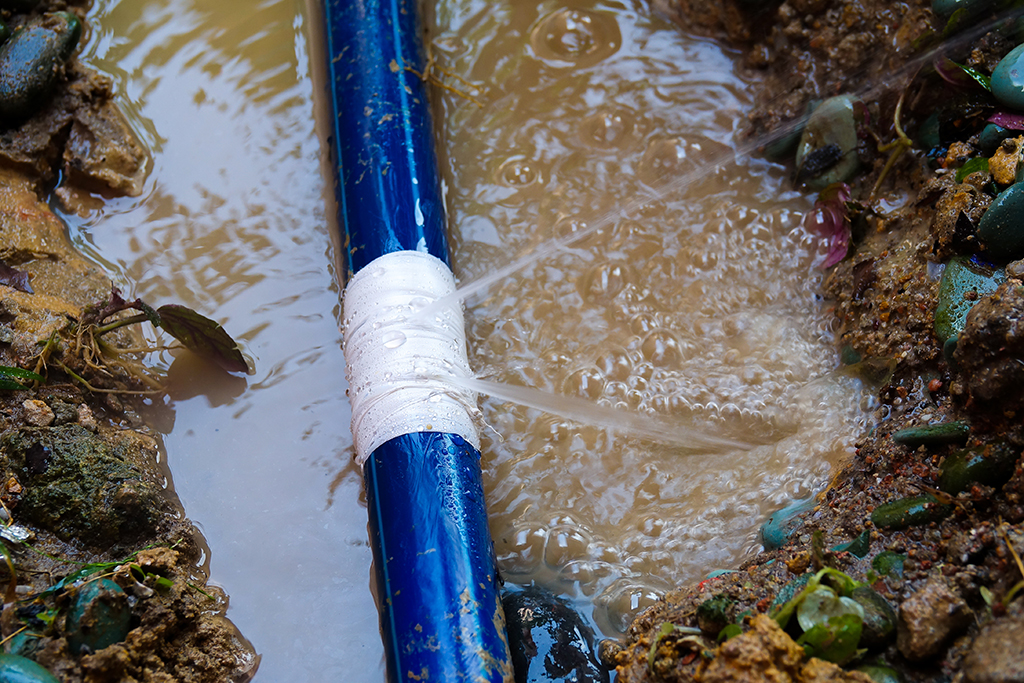 Plumbing Service Looks For Broken Water Lines | Henderson, NV
The water line is a crucial part of your plumbing system for it transfers water from the main line to your fixtures and appliances. However, incorrect installation, tree roots, and wear and tear can damage the water line. You need to get it repaired to keep it in excellent shape. But how do you know there are issues with your water line? We will discuss that in this article. Get a plumbing service in Henderson, NV if you need to talk to a plumber today.
Is it Time to Get a Water Line Repair?
Do you need your water line fixed? Below are the signs to watch out for:
Frequent Clogs
When your kitchen or bathroom drains clog, use a plunger or a drain snake to get rid of what's obstructing water flow. If it's just a minor clog, try using the vinegar and baking soda solution to remedy the problem. Pouring boiling hot water into the sink can also work. Calling a plumber in Dallas, TX, for professional drain cleaning also helps you effectively eliminate what's clogging the drain. 
You've already exhausted all efforts and solutions yet the drains still clog. The issue could be the main water line — what you can do is get a professional plumbing service for a thorough inspection of your water main. Only an experienced plumber can get to the bottom of the issue and help you effectively resolve it. 
High Water Bills 
No homeowner wants to pay skyrocketing water bills as this could also indicate another problem that will cost them money. If there are no leaks in the water heater or exposed plumbing pipes, the problem could be the main water line. Get a plumbing service right away to help you diagnose and resolve the problem. 
Low Water Pressure
When the water lines are damaged, you likely will have low water pressure at home. If there are trees near your plumbing, the tree roots can penetrate the pipes — a tiny leak is enough to cause catastrophic damage to your water line. This can cost you thousands of dollars in repairs or water line replacement. 
In addition to the water pressure, watch out for any pooling water outside of your home. That's a problem especially when it's not raining. We suggest getting a professional plumbing service immediately for assistance. Our plumbers can properly diagnose problems with your water line and provide you with cost-effective plumbing solutions. 
Noisy Plumbing Fixtures
If you hear noises when turning on the faucet or the shower, there is likely an issue with the plumbing pipes. It could indicate a pipe leak. Do a water meter test to help you determine if there is a leak in your plumbing. Check the reading in your water meter twice and compare the second reading with the first. Make sure no one is using the tap or shower when doing this test. There is a leak when the readings are not the same. This could be due to a pipe bursting or issues with your water line. We suggest getting a plumbing service in Henderson, NV, for professional leak detection. Depending on the damage, you might need to get your water line repaired or completely replaced. 
Discolored Water
If yellowish or brownish water comes out of your faucet or shower, it's a clear indication of a plumbing problem. When was the last time you drained your water heater? That color could be due to the sediment buildup in your water heater tank. Another reason could be an issue with your water line. A professional plumber can help you determine what's causing the rust-colored water in your pipes. Don't worry; our plumbing truck is fully equipped. Our team will ensure that your water line is in excellent shape after the appointment. 
Excessive Corrosion
Do you live in an older home? Old water pipes are usually made with iron, a material highly susceptible to rust. We suggest replacing older pipes with copper or PVC piping as they are more corrosion-resistant. Get professional plumbing service immediately for a water line inspection or replacement. It may be more cost-effective for you to get a complete replacement than keep getting repairs. Most importantly, you will have cleaner water when the issue is properly resolved. 
Foundation Cracks
One of the indicators you need water line repair are cracks forming in your floors, walls and ceilings. This happens when there is an unresolved leak in your plumbing. Watch out for unpleasant odors as it's also another sign it's time to get your water line fixed. No one wants to deal with a repulsing sewage odor at home. 
When Is it Time to Get a Water Line Replacement?
As soon as you notice the signs mentioned above, it's recommended to get a plumbing service, immediately for an inspection. Our team will thoroughly inspect the area and assess the damage. If it's beyond repair, the best thing to do would be to get it replaced. 
We understand that it can be expensive to get a water line replacement. Thankfully, you can avoid this with regular plumbing maintenance. Do not neglect your problem such as ignoring a minor issue you think wouldn't hurt. If you suspect a problem with the water heater or sump pump, get help right away. Don't wait until the problem progresses into a major plumbing emergency that will cost you an arm and a leg. Call a professional asap to address the problem. 
Routine plumbing service inspections can help you avoid costly plumbing problems because the issue is identified and resolved promptly. Do make sure to only hire a licensed professional to properly carry out the inspection. 
Contact Craig's Plumbing Today
Are you seeing one of the signs mentioned above? We suggest getting a plumbing service in Henderson, NV, right away. Our team at Craig's Plumbing is equipped with the right tools and experience to help us effectively identify problems with your water line and resolve that quickly. 
Craig's Plumbing has been helping out residential and commercial property owners with their plumbing. Call us or email us at your earliest convenience, and we will quickly dispatch a professional to your location. Get in touch with us today!
Photo by I AM CONTRIBUTOR at Shutterstock