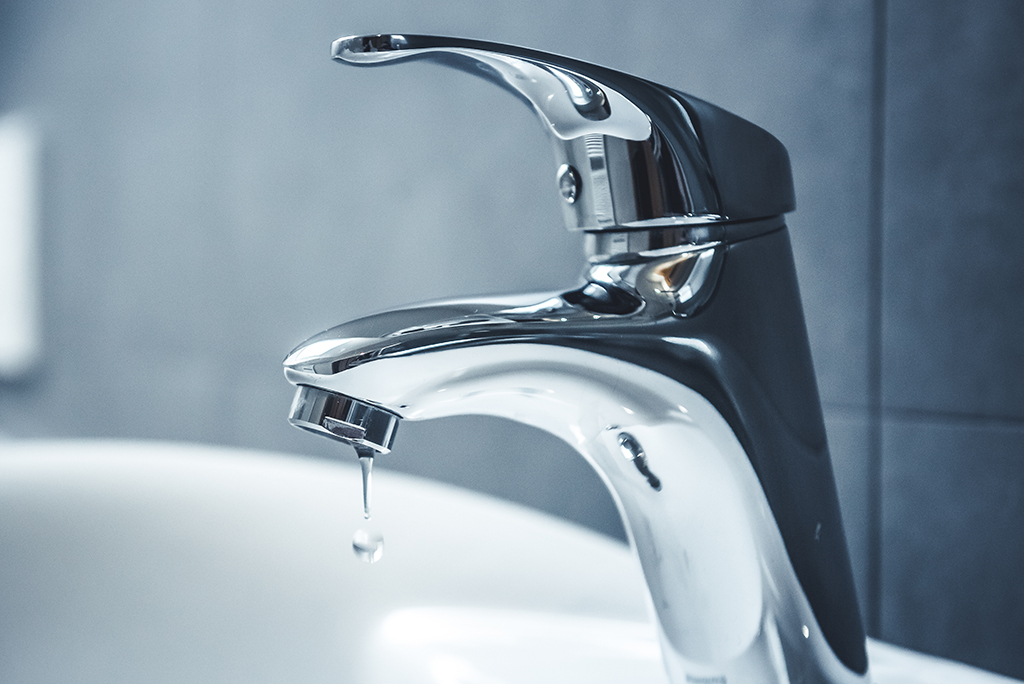 Plumbing Service: Prevent Costly Repairs By Maintaining | Las Vegas, NV
Photo by zedspider at Shutterstock
Major plumbing emergencies don't usually happen overnight. They occur when homeowners fail to maintain their plumbing system. You can extend the lifespan of your plumbing system when you care for it the right way. If you need assistance, get a plumbing service in Las Vegas, NV, so a licensed plumber can assist you.
Helpful tips for homeowners:
Do you want to save money on your plumbing? Then make sure that you follow these helpful tips:
Don't Ignore Minor Plumbing Problems
Some homeowners get professional plumbing service only when there is an emergency, when they can no longer use their water heater, or when the pipes burst. We suggest that you don't ignore minor problems — as much as possible, immediately call a plumber to avoid further damage to your plumbing.
For example, when you have leaky faucets, get them repaired right away. Otherwise, you'll only waste hundreds of gallons of water each month, and your water bill will suddenly skyrocket. Get a licensed plumber if you can't fix minor plumbing problems. For major plumbing installations, please make sure that you only work with a licensed plumber.
Hire a Licensed Plumber
Do you know that you need a licensed plumber to install any gas-powered appliance? You need to get a professional plumbing service for this, or you may get into trouble when you hire unqualified people to do major plumbing installations in your home. Some manufacturers would also require that homeowners hire licensed plumbers, or your warranty may be void.
An unlicensed plumber may not have enough experience with a certain make and model — as a result, your appliance will not run efficiently. You may end up hiring another plumber to correct the problem, or worse, it may cost you a lot more in replacement.
Flush Your Hot Water Heater
If you have a conventional water heater in your home, please ensure that you get rid of the sediment buildup at least once a year. You may have to do this twice when there is a high concentration of hard water in your plumbing. Also, if you have an old water heater, please buy an insulating blanket, so you don't lose energy and end up paying for more. You can extend the lifespan of your water heater when you take time to periodically check it for wear and tear or any leaks. If you suspect there might be a problem with it, please don't hesitate to call a plumber.
In addition, when the water heater is more than 10 years old and is no longer that efficient, we suggest you get a professional plumbing service for an inspection. A reliable plumber would know whether you should get it repaired or when it's time to get a new one. To save money, consider getting a tankless water heater for your home. They work on-demand, which means no energy is lost. You also don't need to have a bigger space as you can mount it on the wall. So long as you get the right size, you'll never run out of hot water with the tankless water heater. They may be a little pricey, but it's more cost-effective in the long run because of the energy savings. For installation, do make sure that you get professional plumbing service to avoid issues down the road.
Insulate the Pipes
When the temperature starts dropping, you must insulate all of your exposed pipes so the water inside them doesn't freeze. We even suggest that you slightly open your faucet so hot water can circulate in the pipes. Turn on your heating and open all the cabinet sinks so warm air can circulate through the exposed pipes. It's also best to insulate and completely seal the basement, attic, garage and crawlspaces. If you have outdoor plumbing, ensure they're insulated too. You can prevent burst pipes and avoid spending a fortune on repairs when your pipes are insulated. This simple tip is effective in helping you extend the lifespan of your plumbing system. Get professional plumbing service in Las Vegas, NV, if you need assistance insulating your pipes or water heaters.
Get a Regular Plumbing Inspection
With a regular plumbing inspection, a licensed plumber will thoroughly inspect your plumbing and look for any problems. Rest assured, your plumbing appliances and fixtures will work efficiently after inspection. You'll be thankful for it as it can help you avoid major plumbing emergencies or other issues that will cost you more money.
It would help to also get professional drain cleaning to ensure that your pipes are healthy and avoid a major drain clog.
Watch the Water Pressure
Low water pressure usually indicates that there might be a problem with your plumbing. Either there's a clog or a leak in your plumbing. Get a professional plumbing service when your water pressure is low so that they can do an inspection.
You need to watch out if you have very high water pressure as it can drain the pipes and may even lead to your pipes bursting. Consider buying a water pressure gauge to help you regulate your water pressure.
Know Where the Shut-Off Valves
When there is a plumbing emergency or a major plumbing leak, the first thing homeowner must do is turn off the main water supply. The next step is to turn on the faucet to drain the water in the pipes – doing this prevents further damage to your property.
Contact a reliable plumber for assistance as soon as you have turned off the main water. Our plumbers at Craig's Plumbing are committed to providing exceptional plumbing service on every appointment. Please don't hesitate to contact us if you have a plumbing emergency or if you need anything else.
Do you need plumbing service in Las Vegas, NV, today? Call us, and we'll quickly dispatch a plumber to your location. We can help with any plumbing repairs, maintenance, or installation. Call us today for an appointment.