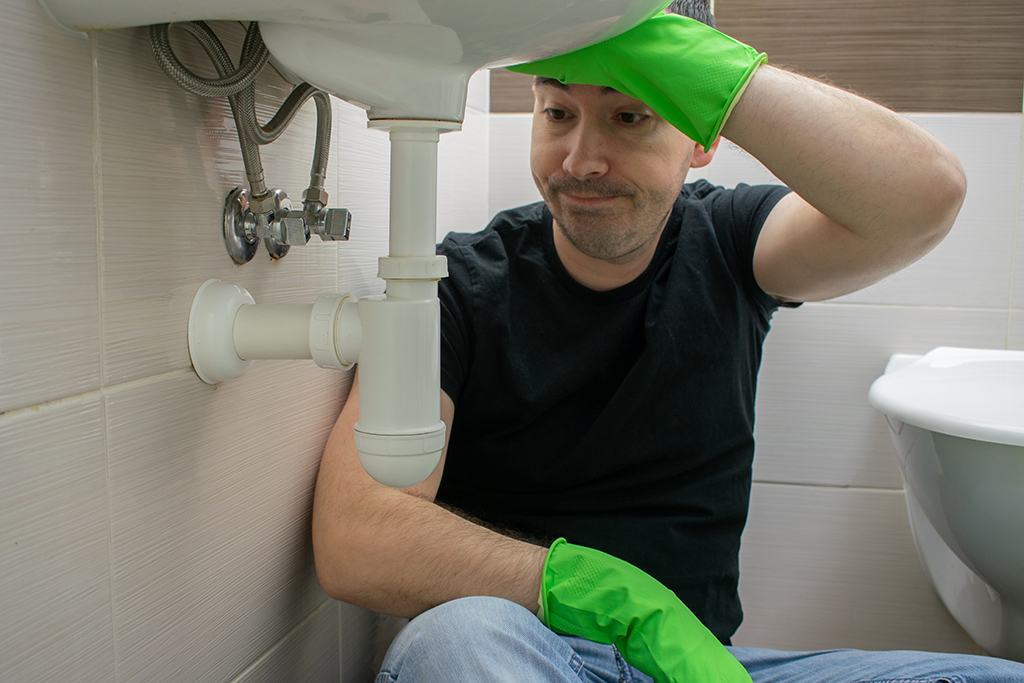 Quickly Finding A Plumber Near Me In | Las Vegas, NV
A plumber near me in Las Vegas, NV is of great necessity. They provide you with valuable insight into common plumbing issues, help you resolve ongoing problems, and keep your plumbing in excellent working order year-round. The best plumbers are available around the clock, too, making it possible for you to get a problem addressed after business hours. There's no need to wait until the morning to get help when there's a company available to call right away.
If you haven't thought much about your plumbing but suddenly need to locate a plumber near me in the area, don't worry! This guide was written with you in mind. It provides you with the resources needed to locate, screen, and hire a plumbing company with the greatest of ease. Your Las Vegas, NV home is better off than it was before with the addition of a dedicated plumber capable of helping you with the worst plumbing problems.
There's No Time to Waste When You Discover a Plumbing Issue
Time isn't on your side when you've got a leaky faucet, an overflowing toilet, or a clogged shower drain. The longer you put off a repair, the greater expense the problem becomes. It grows in size and cost, putting your home and its contents at risk of damage. By taking the time to locate a competent professional to do the work for you, you're able to avoid the biggest and costliest issues from occurring due to a burst pipe or failed sump pump.
Here's why time is of the essence when locating a plumber:
To keep more money in your pocket where it belongs. You should get your money's worth from every service you invest in this year. Choosing the right plumber near me in the area allows you to preserve some of your money for other projects. It makes keeping up your home reasonable and affordable. When you have a plumber inspect your property regularly, you avoid many of the problems that take place when you fail to notice a plumbing issue unfolding. Instead of neglecting a matter needing your attention, you get it handled right away.
To maintain your sanity by providing order and sanitation in the home. Even the smallest interruption can disrupt the flow of your daily routine. When you experience plumbing issues, it can be catastrophic. Having access to a plumber near me in the area is very beneficial. It keeps your home orderly and sanitary long-term. It gives you less to worry about, too, considering how busy you are already. Reaching out to a company that offers plumbing services right away is something you want to do now.
To prevent household tasks from piling up because they can't be done easily without working plumbing. A plumber near me in the area makes your life easier. They provide you with a valuable service that keeps your daily routine from being interrupted. If you don't have access to a working washing machine or dishwasher due to a plumbing issue, chores pile up. It's almost impossible to get things done because you have no way to stay on top of the dirty dishes and clothing your family creates for you to do. The plumber makes your life easier by ensuring that you always have a way to take good care of your home year-round.
To give you access to a company full of professionals that care about you. You may experience plumbing problems in the future. Having a company you can reach out to with ease is imperative. Instead of searching for another plumber near me in the area, you call the one you know will serve you best. You've had the experience of working with the plumber in the past and can confirm that their services are excellent.
To prevent water damage, mold, and mildew from destroying all that you worked hard to obtain. Protecting your home and belongings from damage is absolutely necessary. It's why detecting a leak and addressing it right away is something you'll need to do. It keeps you from sustaining thousands of dollars in damage to your home. It makes it possible for you to get help when the problem is small and manageable, not large, and costly.
Las Vegas, NV provides you with plenty of plumbers to choose from today. When searching for a plumber near me in the city, it's important to weigh all of your choices carefully. That way, you're satisfied with your final decision more often than not. You'll have a plumber you trust that you can call with future plumbing projects.
When you have the number of a company that you trust available in an instant, you feel in control of a seemingly impossible situation. You have the upper hand because you know who to contact and how to get the issue taken care of successfully. You're not losing sleep over an issue that's causing water damage and mold in the home. Instead, you call the plumber near me in the area and set up a service call with it right away.
We are Vegas Residents' First Choice of Plumbers
Craig's Plumbing wants you to know that there's no problem too big for us to handle. Reaching out to us right away when you need a helping hand is imperative. It provides you with reliable assistance in your time of need. Call 702-496-3892 with your request for a price estimate. Knowing how much a service call costs helps prepare you for a visit from one of our knowledgeable and skilled plumbing professionals.
We don't want you to lose valuable time looking for a plumber near me in the area. We're that plumber! We get to know you and your needs well so we can serve you right. We want you to feel confident in our ability to do the job safely and swiftly today. Reach out to us with your request for assistance and know that you won't experience plumbing problems much longer thanks to our convenient after-hours emergency service.
Photo by metodej at Shutterstock