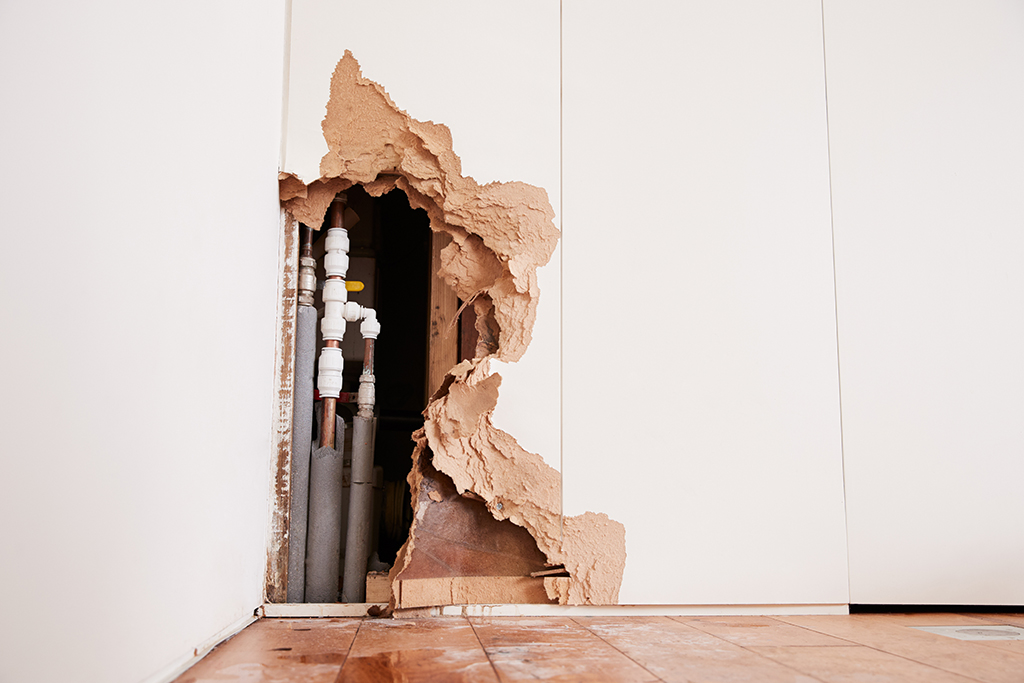 Serious Problems Your Plumbing Service Can Fix | Las Vegas, NV
The plumbing system is one of the most important parts of almost every home in Las Vegas, NV. Unless you get your water from a stream near your home and use an outhouse as a bathroom, you rely on your home's plumbing system to access clean water and get rid of wastewater. But like any other mechanical system, your plumbing system could have problems that might negatively influence its performance, increase your water bills, and even put your home in danger. For this reason, you need to have a professional plumbing service on speed dial. This way, you can rest assured that you have a person you can count on to help you resolve any plumbing situation you might face, no matter how complex it might seem. But what exactly can make it necessary for you to take your phone and call a plumbing services provider? Below is a rundown of the most serious plumbing situations that homeowners face.
Burst Pipes
The water in your water pipes is usually under high pressure. Therefore, if a water pipe bursts, it can let out a lot of water within a short time. This means that if a burst pipe is not fixed on time, it might cause flooding in your home and consequently cause damage to your garden. Besides, the water might spill over to other homes and put you at loggerheads with your neighbors. Furthermore, if the main pipe supplying water to your house bursts, it can effectively cut off your home's water supply or cause a severe drop in water pressure. A water pipe can burst due to several reasons. For instance, if there is a tree growing near water pipes, its roots might damage the pipes. Besides, if the ground holding underground pipes is shifting for some reason, the water pipe might be at the risk of bursting. But whatever the cause of the problem might be, you need to make a quick call to your plumbing service to ensure that the issue is resolved decisively, within the shortest time possible.
Slab Leaks
Below your house's slab foundation is a network of pipes that take water to and from various parts of your home. Like other parts of your plumbing system, these pipes can leak due to issues such as corrosion and a deteriorating condition of joints. But unlike other types of leaks, slab leaks are more difficult to notice and fix. Unfortunately, failure to get them repaired on time can have grave consequences. For instance, if you fail to call a plumbing service as soon as you notice damp patches on the floor, the leaking water might weaken the ground on which your home rests. Unfortunately, this can cause the slab foundation to crack and shift. In other words, a slab leak has the potential to severely compromise the structural integrity of your home. Therefore, for you to avoid the grave consequences of slab leaks, you need to work with a reliable plumbing service to ensure that any developing slab leaks are detected and fixed in their earliest stages of development. This will help you not only protect your house but also save the money you would need for major structural repairs.
Malfunctioning Water Heater
Your family needs hot water for many reasons, including cooking, bathing, drinking, and washing. Your water heater plays a vital role in ensuring that your home is constantly supplied with hot water. Without a water heater, it is hard to imagine how inconvenient and uncomfortable taking cold showers and performing other cleaning tasks with icy water would be. In a nutshell, the importance of a properly functioning water heater in your home cannot be overstated. As such, if your water heater is malfunctioning, it can cause serious inconveniences and dangers in your home. For instance, if the water heater is not heating water at all, your family might have to take cold showers, which are very uncomfortable. Besides, if the water coming from your water heater is too hot, it can put your family at the risk of sustaining serious burn injuries. Therefore, when you notice any anomaly in how your heater works, it is imperative for you to quickly get in touch with a professional plumber to ensure that the issue is resolved within the shortest time humanly possible.
Frozen Water Pipe
In winter, temperatures in Las Vegas, NV, can plummet to freezing point. Therefore, if your pipes are not well insulated and your HVAC is not operating optimally, the water in your pipes might freeze. Unfortunately, blocks of ice inside the pipes will have the effect of blocking the flow of water, which will effectively cut off your home from the main water supply. Besides, since water seems to expand as it freezes, the frozen water in your pipes will put them under high pressure, and they might even crack. Therefore, if you notice that your faucets are dry in winter, then you could be facing a serious plumbing situation. Therefore, you will need to call a professional plumbing service to ensure that the issue is addressed immediately. Professional plumbing services providers have the necessary skills and equipment to solve this issue decisively and efficiently. They will also guide you on what needs to be done to prevent the issue from occurring again in the future.
The Bottom Line
Overall, it is apparent that as a homeowner, there are many plumbing situations that you can come across. Most of these plumbing issues are too complex for you to handle unless you are a professional plumbing services provider. Therefore, you need to be in touch with a professional plumbing contractor you can trust to promptly respond to any plumbing situation you might encounter. If you are looking for a reliable plumber in Las Vegas, NV, Craig's Plumbing is your best bet. We have been providing plumbing services for a long time, and we are familiar with most residential plumbing issues. Call us today to learn more about our plumbing company and services.
Photo by Monkey Business Images at Shutterstock