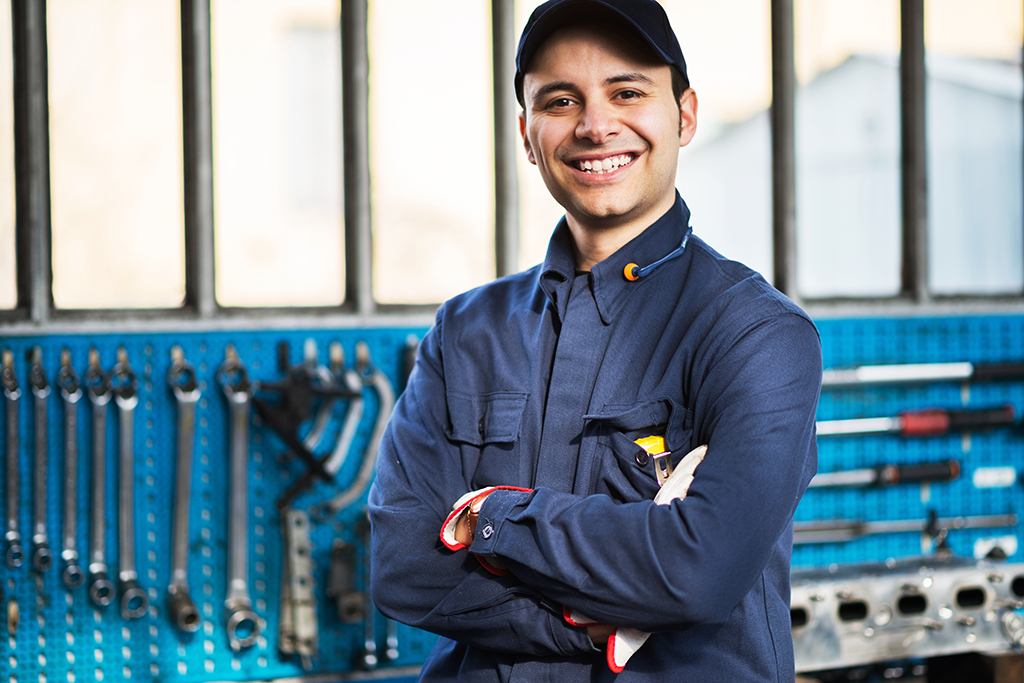 Small-Town Friendly Plumber Near Me In | Henderson, NV
Photo by Minerva Studio at Shutterstock
Have you ever thought, "I wish there was a plumber near me in Henderson, NV that I could count on for all my plumbing work?" A lot of people pick a plumber and call when it's an emergency or they are bidding out a project, but don't ever develop a connection with one plumber that serves them well. At Craig's Plumbing, we've been around since 1997, serving our friends and neighbors in Henderson for every plumbing job they need to be done, and at any hour of the day or night when they need us. Knowing and trusting our team helps local homeowners relax a bit more about plumbing issues, and also have someone to talk with that they know when they're thinking about new appliances, remodeling a bathroom, or concerns about whether their sewer line could be experiencing problems. We're that "plumber near me in Henderson" or anywhere in the Las Vegas area that you can get to know and turn to when you need a plumber you can count on.
A Plumber Near Me in Henderson That's Locally Owned and Operated
When you're looking for a "plumber near me," we think you're looking for one that's based right here, not one that's a branch of a company that's far away. In our business, we're accountable to ourselves as owners, to our employees, and to our customers, all parts of our community. We give written estimates, take time to explain things, and do great work because we know that it's our signature. If you have a tankless water heater that made it to twenty years of service, when we replace it we might be able to say "hey, we put this in a couple of decades ago!" That kind of longevity and reliability make us proud and serve our customers well. We've also been keeping up with technology, and there are techniques we use today, such as leak detection using ultrasonic gear, that is wonderful to offer because they're such an improvement over the techniques of cutting into walls in search of leaks in the past. We're glad we can offer the latest methods and equipment to you, and we'll continue to do that in the future. That's why, once you find us, you're unlikely to search for a "plumber near me in Henderson," because you've found the one you need.
Flexible Appointments, Including Weekends and Same Day Service
When you call a "plumber near me in Henderson," one reason you want one nearby is because of the flooding that's happening while you wait for them to arrive. That's why we provide quick response 24/7, so hopefully, your pipes are all that needs fixing, not your floors, walls, the ceiling below, and more. We can also help with preventive care like whole house drain cleaning to avoid surprise clogs, and checking or installing shutoff valves so you'll have a knob to turn instead of a mop to fetch when things get out of hand. We also know that, especially in the Las Vegas area, many of our customers work different hours or have specific preferences for when we come over and make repairs or installations. We do weekends, we'll be there the same day if it helps, and in emergencies, you name the time and we'll be on our way. If you're expecting to be penciled in at some later date and told to wait, that's some other plumber you're thinking of, not your favorite "plumber near me in Henderson."
Satisfaction Guaranteed
We're that plumber Henderson that you can count on. When we guarantee your satisfaction, we're also saying that we want to treat you right. As we provide our customers with high quality service over the years, we don't want anything to be sticking in their minds as that one time they weren't happy. You deserve great plumbing care, every time, and a finished job that's done right. We're experienced plumbers with a lot of years behind us, and that means we should be held to high standards. Just ask the boss! Whether we've cut down on your toilet leaks and faucet drips, saving water and money, or repaired your sewer line, and taken a load off of your mind, we do it for you, and we do it right.
Straightforward Quotes, Not Upselling, and Stressing You Out
If you get stressed out when it comes time to talk about repairs, trying to figure out how much of the work is what it takes, and how much is a bit over the top. Do you talk them down and wind up with a toilet and the seat is extra? With us, you get straightforward written quotes and also straightforward answers to your questions, so you can understand what you need, add on things that make sense if you want, and always be respected as a valued customer that we want to trust us, now and on later visits. Affordable, trusted, reliable. That's us.
We're Your "Plumber near me in Henderson, NV" Now and Into the Future
As a top full service plumber in the Las Vegas area, at Craig's Plumbing, we serve folks in Henderson, NV with respect and care, using our extensive experience to help them get the most from their home's plumbing and get the most effective and affordable repairs. When your neighbors say they're looking for a "plumber near me in Henderson" or another local city or town, we want you to be proud to say that you've found one yourself, and that "plumber near me in Henderson" has been treating you right. Word of mouth is great advertising, and when it gets back to us from someone else's mouth, we feel great that people feel good about doing business with us. Give us a call for all your plumbing needs, and keep our number at number one on your speed dial for plumbing emergencies. We're ready to serve you right.