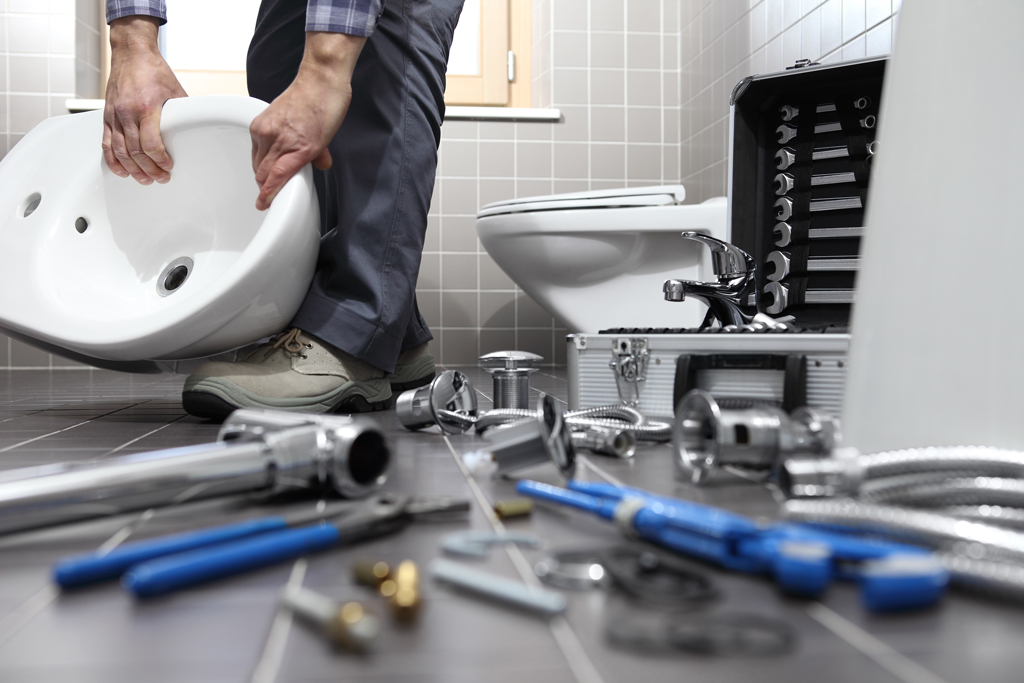 What Do You Need Plumbing Service For? | Las Vegas, NV
You already know that there's all kinds of plumbing in your home. But do you really know all the different things that you could use a professional plumbing service for? Do you know all the ways that having that professional come to you could make a difference in the way that your home operates? You'll definitely want to know more and we're going to talk about just that and what it means for your Las Vegas, NV home.
Drain Cleaning Service
One of the first things that you might need a plumbing service for is drain cleaning. If you have clogs in your drains you definitely don't want to deal with them any longer than you have to. Instead, you want to make sure that you're getting a professional to come out to your house right away and clear the clogs that might interfere with the way you're using your home and your drains. So, make sure you know who you want to call and you make the call as soon as you notice that your drains aren't working as well as they used to.
Water Heater Problems
Do you have trouble getting the hot water that you need for your home? Maybe you've noticed that your showers have to be shorter in order to get enough hot water. Or maybe you've found that you suddenly don't have hot water for your dishes or anything else in your home. You might notice that there's some kind of leak in your hot water heater and you have water puddling under the unit. If that's the case, you're going to need a plumbing service to get some of the things taken care of.
High Water Bills
If you notice that your water bills have gone up a lot lately you're definitely going to want to talk with a professional to find out more about the options and what you should do next. They may be able to take a closer look at what's going on with your system and why your bills are as high as they are. This will help you figure out what you can do to bring those bills down. Or they may be able to give you some tips on what else there might be that you could do (even if there's not anything wrong with your plumbing.
Leaks and Burst Pipes
If you've noticed a leak or you suspect a leak you'll want to contact a professional plumbing service to find out your next steps. They should be able to turn off your water and get started on repairs to get those leaks and problems handled. Whether you're experiencing a small leak or something more major, you're going to want to talk with a professional to find out what's going on and make sure it gets resolved. Even small leaks can quickly become a big problem if you're not careful.
Installing New Appliances
Are you looking to install a new dishwasher or a washing machine? Maybe you're putting in a new bathroom and need water for your sink or a shower. It's going to be entirely up to you to decide what you're looking for in that new space. But hiring a professional plumbing service to take care of things is going to make the process a whole lot easier for you. It's going to make sure everything is done properly and it's definitely going to allow you to create the bathroom that you really want.
When you're installing new appliances you want to make sure that you do it properly. You definitely don't want any of your appliances that use water to have problems because you could end up with leaks and water damage throughout your home. Make sure that you're working with a professional plumbing service so you can avoid these problems and get your home up and running the right way. Appliances need to run properly so you can feel comfortable using them in your home, and with a professional to install them that won't be a problem.
Water Damage
If you start noticing water damage anywhere in your home you'll definitely want to call a plumbing service in Las Vegas, NV to take a closer look. You don't want to end up with a lot of water damage in your home because it could actually wear away at your walls, floors, and a whole lot more. You want to make sure that you're resolving issues right away. The longer you let water damage continue the worse it's going to be for your home. It's going to continue to cause worse and worse problems, which is definitely not going to help you keep your home in shape the way you want it.
Water damage, even if it's old, can be a big problem. Even if you've fixed the leak that caused the water damage you could end up with problems as a result. It makes your walls and floors less secure and can be dangerous for your family. If you haven't fixed up the leak you'll want to get it done right away, and proper plumbing service will make sure of that. Once this is done you can start getting the repairs taken care of and fix up your home.
Who are you going to call if you need plumbing service in your Las Vegas, NV home? You'll want to call Craig's Plumbing. Our team can come to you whenever it's convenient and make sure that you're ready to go in no time. We'll fix up your plumbing and make sure that it's working the way that it should. And we'll do it with the best staff and the quickest service. You deserve the best, and we'll make sure that's what you're going to get. Improving your home is important to you, and making sure it's ready for anything is too. So make sure you call Craig's Plumbing to get started on repairs whenever you need them.
Photo by amedeoemaja at Shutterstock