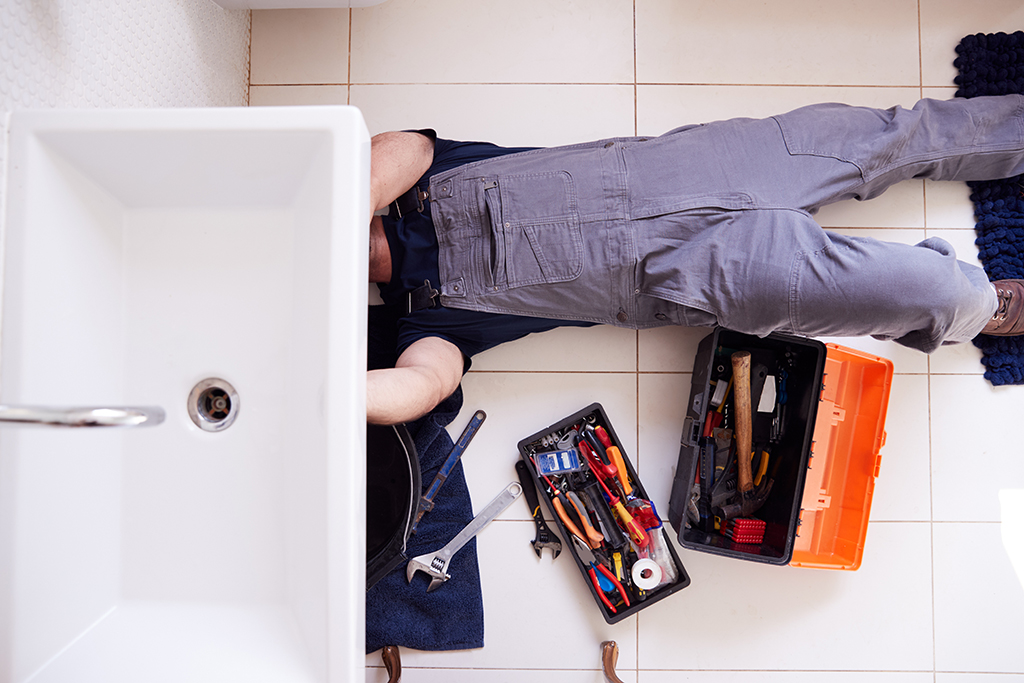 What It Takes To Find A Plumber Near Me In | Las Vegas, NV
Photo by Monkey Business Images at Shutterstock
Finding a plumber should definitely not be a difficult task. And when it's something that you need you definitely don't want to be waiting around for someone or trying to call around to locate someone who can get the job done for you. Instead, you want to know you have someone ready and waiting to go. That might be why you're looking for a 'plumber near me in Las Vegas, NV' right now. Maybe you don't need them yet, but you want to be sure they're ready when you do.
So, what do you need to do in order to find that plumber near me in Las Vegas? You're going to need to do a little bit of research, and that starts right here. Because step number one is all about finding out who is actually available in your area. You might even be surprised at all of the options that are out there that you can start with, and then you can start narrowing things down as you go to make sure you get the right one for your needs.
Narrow Your List
As you're working out who the best 'plumber near me in Las Vegas' might be, it's a good idea to think about not only proximity but also things like who has the skills necessary for the job that you need to be done. If you're looking to have a basic plumbing job taken care of this might not be as big of a deal. But if you're looking for something more extensive you're definitely going to want someone who can handle the work. And that means doing the research to see what they've done in the past and what they are capable of doing in general.
Also, talk with people you know to find out who they have worked with in the past and who they have liked working with. Keep in mind that just because they give you a name doesn't mean they actually recommend that person. Rather, you need to make sure you get real feedback before you try to call anyone. All too often people will give you a name just because they think you really want a name, but that doesn't mean they're happy about the service that they received, and if you ask they'll tell you about it.
Think About the Work
Think about just what kind of work you need to have done. Not only do you want to choose someone who can do it but you want to choose someone who you are comfortable having around your house until that project is finished. If it's a more extensive project it might take several days or even weeks or longer. If you're not comfortable with the service that you've chosen this could be much more difficult or might be less pleasant for you, and that's never a good answer.
Talk to the company you're considering about the work as well. You want to know what their opinion is and how they would approach the job. This will help you figure out whether or not they're the right choice for you. And it will let you know if they're even interested in the job. When you're searching for that 'plumber near me in Las Vegas' you'll need to consider all of their qualifications, their projects from the past, and what they are actually capable of doing for the future. It should be easy for you to discuss this with them and get an idea of whether they can take care of what you need.
Get it Scheduled
Once you think you know who you're going to work with and you know that they can handle the project that you want to be done it's going to be time to actually get the project scheduled. You want to be sure that you're on the right track and that your plumbing job is going to be done as quickly as possible. With the right 'plumber near me in Las Vegas' you won't have to worry about that because they'll be able to handle anything and everything you need right away.
Now, keep in mind that larger projects might require a little more notice and they might require a little more time to put together as well. After all, you're looking to hire the best and that means you need to be a little flexible with what they have available. But you shouldn't have to wait too long. You should feel comfortable with the schedule of just how long it's going to take to get started and to get the job done as well. And that starts with the right 'plumber near me in Las Vegas' as well.
Your Job, Done
So, it's time to get that next plumbing job done. You've done all your research on 'plumber near me in Las Vegas, NV' and now you're just waiting for them to come out, right? You're just waiting for the project to be completed so you can move on with whatever you might want to do in your home next. That plumbing job may be all you need. Or it might be only the start of a whole lot of ideas that you have for your home. So make sure you're making the right choice and getting moving fast.
When you work with Craig's Plumbing in Las Vegas, NV you won't ever have to look for a 'plumber near me in Las Vegas' again. That's because you'll know that the next time you need anything we will be right there to help you out and get you the service that you expect. Taking care of your plumbing needs is what we do and we do it with the best possible team. Just give us a call and let us know what you're looking to do in your home. Our 'plumber near me in Las Vegas' is there in no time at all so you can feel comfortable and confident in everything we do.