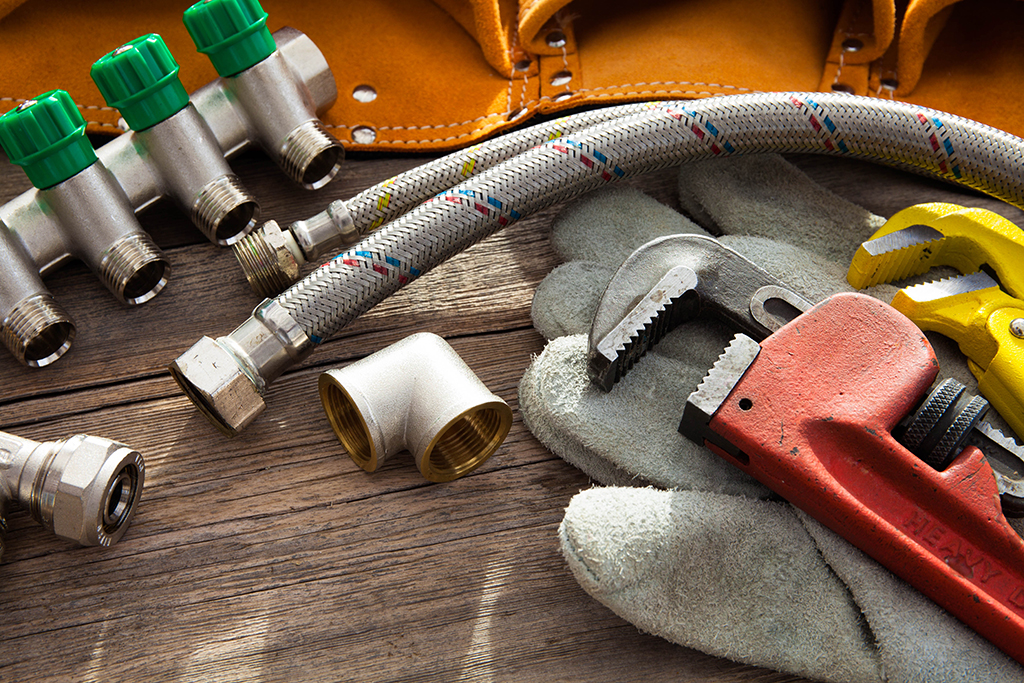 When Do You Request A Plumbing Service? | Las Vegas, NV
When is the best time to call a plumber in Las Vegas, NV? While some homeowners may decide to do minor repairs, we still highly recommend your request for professional plumbing service to ensure the problem is permanently resolved. Call us as soon as possible if you're having any of the plumbing issues described below:
Discolored Water
When the plumbing pipes start to corrode, your water may suddenly turn a brownish color. The mineral deposits may also eventually clog up your pipes and this can lead to catastrophic damage if you don't do something about it. If you notice that the color of your water suddenly changes, we highly recommend you request for a plumbing service in Las Vegas, NV, so that a plumber can thoroughly inspect your plumbing and diagnose the problem. Depending on the damage, we may ask you to completely replace the pipes. Don't worry, our plumbers can help you make an informed decision on which type of plumbing pipes you need to invest in for your home. We should aim for durable, high-quality and long-lasting pipes that are less susceptible to damage and corrosion.
Old Pipes
Do you live in an older home? If you do, chances are the plumbing pipes installed in your home may be made with galvanized steel or iron. These types of pipes are more susceptible to damage and corrosion, making them less ideal options. Modern homes usually have PVC or copper installed, and we highly recommend this too. If you live in an old home and suspect it may be up with your plumbing system, please request a service immediately so that we can thoroughly inspect your plumbing systems. Our plumbers are highly experienced and skilled in installing new pipes. You can rely on us to make sure our clients are completely satisfied with our services.
Frequent Repairs
If you keep calling for plumbing repairs, something is definitely wrong with your plumbing system. Perhaps your appliance or plumbing fixtures are no longer that efficient and need replacement. Remember, plumbing repairs can add up. We suggest you request a plumbing service immediately so our plumbers can better advise you on what to do next. We may ask you to replace your appliances so that you don't keep calling professionals for repairs. Don't worry, we can also help you professionally install your new plumbing appliances or fixtures. We're quite experienced with them and have been installing them for years.
Low Water Pressure
Some homeowners prefer to have high water pressure not knowing this can eventually damage the pipes and skyrocket their water bills. You need a water pressure regulator or request a plumbing service so that a plumber can help you regulate your home's water pressure.
High water pressure can severely strain the pipes, leading to costly water damage. If you don't want to end up with a flooded home, we highly suggest you proactively do something about the water pressure in your home and request for a plumbing service immediately.
Leaks
Do you suspect a leak in your plumbing? There's likely a leak in your plumbing if your bills are suddenly sky-high or you did a water meter test and the readings were different. Request for a plumbing service immediately so that our plumbers can do leak detection. We're equipped with the right tools to help us locate the leak and resolve the problem for you. We'll never leave your home until the problem is permanently resolved and you're satisfied with our service.
Clogged Drains
You can resolve minor clogged drains by using a plunger or a drain snake. A vinegar and baking soda solution may also help you get rid of a very minor clog. Just a note though, it's better to request for a plumbing service if you don't know how to use the plumbing tools. We even suggest you get professional drain cleaning so that our plumbers can thoroughly and extensively clean the pipes including the pipe walls. Don't worry, we do have drain cameras to let us view the interior of the pipes, assess the damage, and recommend the best solutions. Call us immediately and we'll quickly dispatch a plumber to your location.
Frozen Pipes
Your pipes are likely to freeze if you don't protect them during winter. Homeowners must cover exposed pipes with some insulating material to ensure the water inside them doesn't freeze. Otherwise, the pipes can expand and burst. If you suspect frozen pipes, call a plumber to help you thaw the pipes. To avoid further damage, try not to do anything on your own especially if you're not experienced.
Overflowing Toilet
This is the last thing a homeowner wants. It can be really stressful when the toilet starts to overflow — it's unsanitary and your entire can home can smell. Contact a plumber immediately so he can remove whatever is clogging the toilet. Try not to use chemical-based cleaners to prevent further damage. You can avoid an overflowing toilet if you know how to care for your fixture. If you have children at home, educate them not to throw away their toys or food down the toilet as that can lead to a major clog.
Contact Craig's Plumbing Today
Do you need a plumbing service in Las Vegas, NV, today? Craig's Plumbing has a team of licensed plumbers equipped with the right tools and experience to properly diagnose the plumbing problem and permanently resolve it. Call us if you're having issues with your water heater, plumbing pipes or drains. We're more than happy to help! We are a reliable plumbing company in the area fully committed to providing all our customers with top-notch plumbing service. We always do our best to ensure all our clients are satisfied with our services. Contact us today for an appointment.
Photo by Vladimir Badaev at Shutterstock