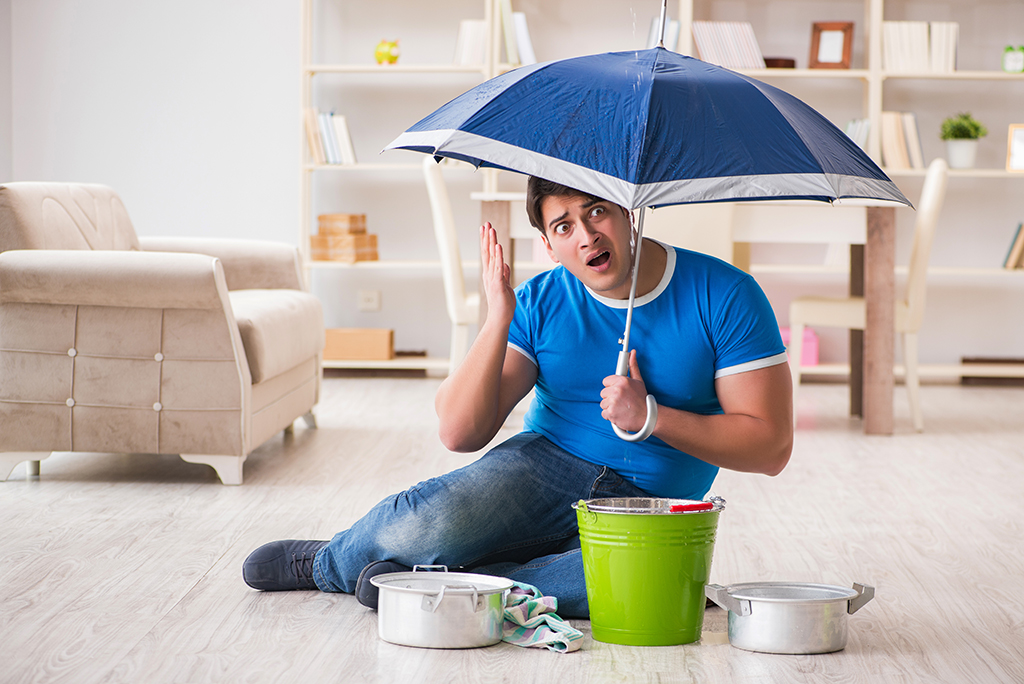 5 Serious Problems That Require A Plumber | North Las Vegas, NV
Have you ever thought about how you run the water, flush the toilet, or use the water-based appliances in your North Las Vegas, NV home? If so, you understand how essential it is to your everyday life.
Plumbing issues can arise anytime and can make your life challenging. Some people will try to handle plumbing repairs themselves; however, this isn't a good idea. If you aren't a professionally trained plumber, it's easy to make a mistake that could cause more damage to the plumbing system or a flood in your home.
If your plumbing system experiences any of the following problems, it's best to hire a licensed plumber.
#1 Leaks
Leaks are one of the most common calls plumbing companies receive. Plumbing leaks are serious because the leaking water will waste a significant amount of water and can cause water damage and mold growth in your home.
Leaks under the sink can be detected easily because you'll see the standing water under the sink. However, leaks behind the walls and under the house can be more challenging to detect, but there will be signs, such as water spots on the walls or ceilings, water pooling in the yard, or a warm basement floor. In some cases, the only signs of a leak are low water pressure or a high water bill.
If you suspect there's a leak somewhere in your home, it's best to call a plumber. A licensed professional can use leak detection equipment to pinpoint the leak to make the necessary repair before further damage can occur.
#2 Drain Clogs
Clogged drains aren't uncommon because it's challenging to prevent food, grease, hair, and soap scum from going down the drain, which can create a clog.
Small clogs cause the water to drain slowly, making tasks that require you to run the water, such as showering or brushing your teeth, a hassle.
It's best to hire a plumbing professional when the water starts draining slowly in your home because if you wait too long, it won't be long before the water doesn't drain at all. If this happens, you can't use the sink or tub until the problem is resolved.
A plumber can use a drain camera to help them find the clog's location and again after to ensure the entire clog has been removed.
#3 Poor Water Pressure
Poor water pressure in your North Las Vegas, NV home can be very frustrating, and inadequate water pressure can make simple tasks like washing your hair, or the dishes take longer than necessary. Also, your water-based appliance won't function at peak performance, and you should call a plumber. If the hot water pressure is poor and the cold water pressure is fine, your water heater is the problem. If the hot and cold water pressure is inadequate, the issue is with the plumbing system.
A few issues can cause reduced water pressure, including:
A problem with the main shutoff valve.

A problem with the water meter valve

The pressure regulator is failing.

Clogged or corroded pipes
Multiple issues can cause reduced water pressure, and you'll need an expert to find the cause and make the necessary repair.
#4 Water Heater Problems
The water heater in your home is technically an appliance, but it's also an integral part of your plumbing system. Your water heater heats and stores the hot water, so it's ready for use, and problems with the unit can affect the water temperature or your ability to use the hot water.
If your water heater experiences any of the following issues, it's best to call a plumber.
Moisture or leaks around the unit
You have no hot water.

The water doesn't get hotter than lukewarm

Rust-colored hot water

Reduced water pressure

The unit is making strange sounds.

You run out of hot water often.
A plumbing professional can inspect the water heater to determine what's causing the problem, to make the necessary repair. It's best to call a plumbing professional right away because waiting can result in more damage that will be more expensive to repair. In some cases, the problem can't be fixed if you wait too long, and you'll need to replace the water heater.
#5 Dripping Faucet
A dripping faucet in your home may seem like a minor nuisance, but it's more serious than you think. Even though the faucet is just dripping, it can waste a significant amount of water. The dripping will waste 11 gallons of water per day, and up to 330 gallons per month, causing an increase in your water bills and is harmful to the environment. The dripping can escalate to a steady stream if you wait to call a plumber, wasting even more water.
A few issues cause a dripping faucet, including:
A worn out gasket or washer

A loose O ring

A corroded valve seat

It's time to replace the faucet
A plumbing expert can inspect the faucet to figure out why it's dripping to make the necessary repair or replace the faucet.
Call Craig's Plumbing Today
If you have a problem with the plumbing system in your North Las Vegas, NV home, schedule an appointment with Craig's Plumbing. We are a full-service, family-owned plumbing company and are licensed and insured.
Our plumbers are professionally trained and highly skilled, and they also have the knowledge and experience to handle all plumbing jobs.
We offer flexible appointments and work weekends, making it easy to schedule an appointment that's convenient for you. If you have a plumbing issue that can't wait, we provide emergency service 24 hours, 7 days a week.
We want you to know what's going on from the beginning and discuss the problem and the repair plan with you. We don't want you to be shocked by the cost of the job, and our plumber will give you a written estimate before they start working.
We provide a variety of plumbing services, including:
Leak detection

Plumbing installation and repair

Water filtration

Septic services

Gas lines

Water heater installation, maintenance, and repair
If there's an issue with your plumbing system, give Craig's Plumbing a call or book online.
Photo by Elnur at Shutterstock