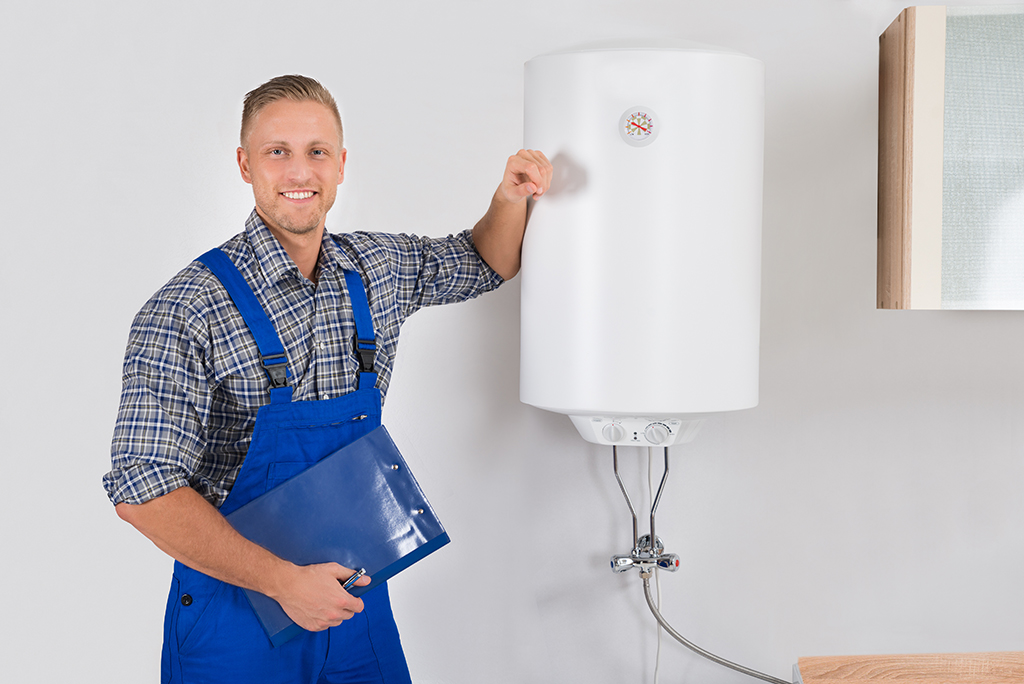 A Trustworthy Plumber Near Me In The Area | North Las Vegas, NV
Plumbing trouble? It's not a great feeling when your plumbing goes haywire and you have to do an urgent online search to find a plumber near me in North Las Vegas, NV whose plumbing skills and business practices are right for the job. That's especially true if you have a busy life, or if you're handling multiple properties in the area and need someone who just gets the work done right for a decent price. We're proud to say that Craig's Plumbing has been the plumber near me that people here have in their speed dials, maintenance files, on their fridge, anywhere they can find our number quickly and easily when they need it. There's no need to look for that plumber near me in North Las Vegas when your bathroom's flooding or your sewer's backing up. From drain clogs and sewer failures to bathroom and kitchen fixture updates, we make taking care of your plumbing easy, and we have met and exceeded property owners and managers standards since 1997. Life is just too short to spend it on dealing with the wrong plumber! Besides, there's so much to appreciate when you have our amazing team take care of your plumbing, starting with written, upfront estimates and same-day service, flexible and weekend appointments when that works better for you, and even 24/7 emergency plumbing service. That's convenient service by trusted, affordable, and reliable plumbers from a family company that's a fixture, if you will, in the Las Vegas area community.
Proximity Leads to Accountability for Our Plumber Near Me in the Las Vegas Area
When we take good care of our friends and neighbors, with great plumbing service and reliable, affordable business practices, word spreads to more customers, and people who've just discovered us become regulars, whenever they need their plumbing taken care of, water heater maintained, leaks found, or just a routine inspection to make sure everything's ok. People get to know us when we provide a whole house drain cleaning service, an annual visit where we clear outgrowing clogs, check and flush your drain pipes, and show you how well-organized, clean, and respectful our licensed and insured plumbers are. We also get to know your home's plumbing, which helps us serve you better for emergencies and planning plumbing projects such as pipe updates, remodeling, or appliance installations. You'll also get to know the plumbers you can trust, making a late-night call for a toy down the toilet a visit from people you know, not strangers. When we're the plumber near me in your neighborhood that you rely on, you know that trust is part of our service.
A Plumber for Your Busy Lifestyle
Have you been putting off plumbing work because you can't find the time in your busy schedule? As we say, we're a 24-hour plumber for a 24-hour town, the plumber in the Las Vegas area that you can work with to get that water heater installed before it gives out, without getting flack from your boss for time off. We'll work with you and even do it on the weekend if you need us to because your family and your home are important to us as valued customers of our plumbing business. When we're working on the job we've scheduled, don't worry about us scooting off early leaving a hole in the floor of your bathroom where the toilet will go — later. We're the plumber near me that you can count on for common sense and courtesy. This also makes us a great choice for appliance installations, someone you know who will do the job right and not dictate the installation schedule to you, we'll ask you what time is good for you. We do dishwashers, garbage disposals, water heaters, and more, and we're skilled at gas line work as well, connecting your gas appliances.
Pipe Leaks that Stress You and Can Mess Up Your Home
Slow leaks that gradually cause damage inside your walls, and major leaks that don't catch your attention because they're in the ground or under your home can both give you stress as a homeowner. Water loss is often secondary to the potential damage, as a small leak can drip until mold grows and requires remediation, or your electrical wires get corroded and need replacing to avoid the risk of fire. As an expert plumber near me in the Las Vegas area, we know area construction practices and where pipes tend to be run, what materials are used, even what the soil characteristics are which is important for slab leak situations. We also have up-to-date technology for locating leaks, which gets us to the leak location with as little wall cutting or concrete basement jackhammering as possible. By listening and calculating the distance to the leak, even running video into the pipe to take a look, we get right to the heart of the matter. As your plumber near me in Las Vegas for over 20 years, we're very effective.
You Can Count On Us for Major Plumbing Repairs
Who do you call to dig up your yard for a sewer line problem? If you know a good plumber near me in Las Vegas, you'll feel more in control when your big project gets underway, which is why so many people here count on us. And in fact, there's a lot we can do to avoid digging up sewer lines in many cases, patching and relining for long-lasting repairs, instead of replacing the pipe.
Looking for a Trusted Plumber Near Me in North Las Vegas, NV? Watch Our Vans Drive By!
At Craig's Plumbing, we're the plumber near me in the Las Vegas area including North Las Vegas, NV that people call all the time, so chances are you've seen our vans. If you're looking for reliable, affordable, trusted plumbing help, look no further, take down our number, and call!
Photo by Andrey_Popov at Shutterstock