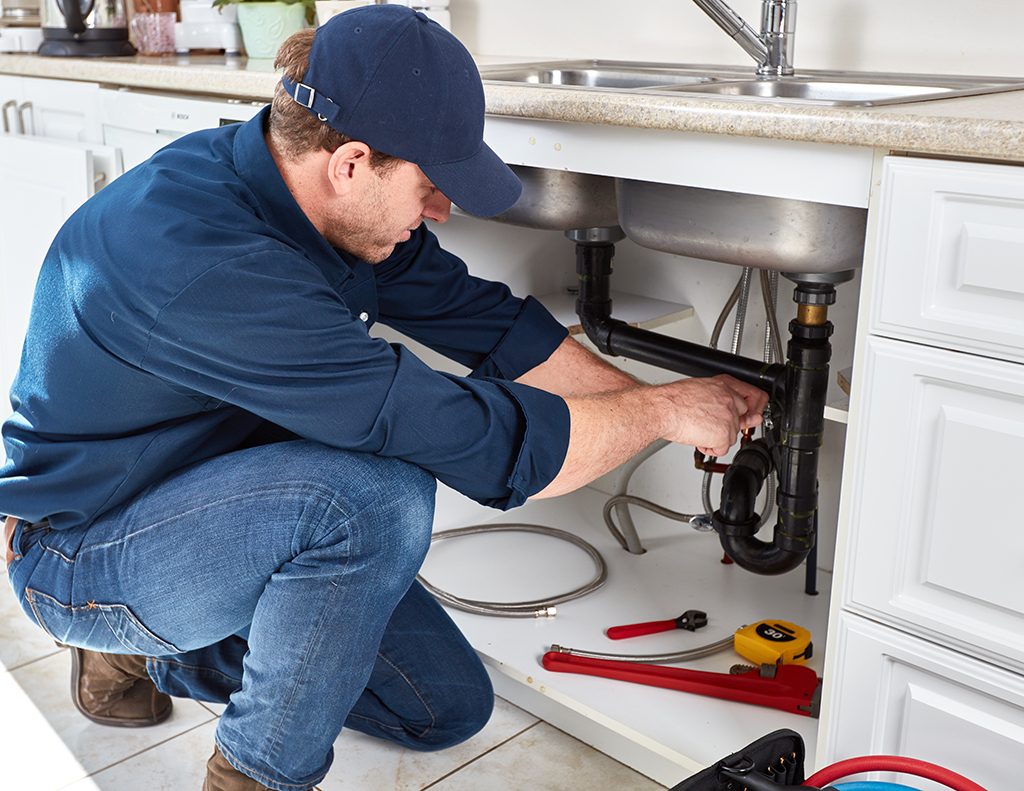 An Honest Plumber | North Las Vegas, NV
Photo By kurhan at Shutterstock
North Las Vegas, NV is a city in Clark County, Nevada, United States, and when you mention Las Vegas people will automatically think of casinos, nightclubs, bars, and taverns. But can you find a reliable plumbing service in North Las Vegas?
Most travelers expect their hotel amenities to work right the first time and every time. If there is something wrong, like a toilet that will not flush, then they would expect the issue to be fixed promptly. This is a high standard that all homeowners and businesses should be able to expect from the technicians they hired.
Nobody wants poor water pressure or irritating leaks. No one wants the hassle trying to find a reputable plumber to sort the trouble out, nor wait an eternity for the plumber to arrive.
Emergency Plumbing You Can Count On
We at Craig's Plumbing understand that a plumbing emergency. We realize the importance of a speedy and friendly emergency plumbing service when a client's toilet is doing a reasonably good impression of Niagara Falls.
Our team of experts is available 24 hours a day if the worst plumbing problems occur in your home or office. We have been earning the trust of the wider Las Vegas community for over 20 years! All our work comes with a lifetime plumbing service guarantee! If you are unhappy- give us a call and we will make it right or we will refund your money.
In a 24-Hour Town, You Need a 24-Hour Plumber!
In Las Vegas, many of our customers work in the entertainment business. In an emergency, they depend on a quick and affordable plumber who is available to help 24 hours a day. A plumbing emergency can easily stop everything in your home or business.
Your plumbing call will always be routed to the closest technician who will get the services back online as soon as possible. Craig's plumbing charges a competitive hourly rate for emergency service. We believe that receiving quality repairs when you most need them most should not cost an arm and a leg.
If you are concerned about the state of your plumbing services, do not put off routine maintenance or the damage can raise the price of the repair. Water can be a powerfully destructive force that can quickly damage property.
Customer Testimonials
"Craig's plumbing crew came out to my home and conducted a tub-to-shower conversion. They installed the new plumbing of the valve, diverter, shower head, then moved the drain into the center and then returning to install the shower hardware on Monday.
The team arrived on time, with protective booties on, worked neatly, and confirmed placement of fixtures with me before plowing ahead. All worked out as a great service!"
Carol B. Las Vegas, NV, March 2019
"Our water heater was only conditionally cleared by the gas company when we moved back into our home in May. I informed our landlord of the issue and heard nothing for eight weeks After more than two months of inaction, I finally had no choice but to hire a plumber myself and deduct the cost from the rent.
I called Craig's Plumbing as they were on the safety referral list from Southwest Gas. The lady who answered the phone was knowledgeable and understood my concerns.
She said, she could get people out to fix the issue the next day and gave me a reasonable time window. She called later that morning and said they were running early and could arrive in an hour, and I quickly agreed.
I am so glad I called them. Not only did they fix the relief valve issue, but they also saw something the gas company did not. There was a hole in a large pipe that was leaking something stinky. After calling our landlord we found that we do not even have carbon monoxide detectors in the house!
My two service dogs sometimes play in the garage and it is incredibly lucky neither were injured. I am going to use Craig's Plumbing again. Both men were very patient as I made sure the paperwork had all the necessary information the landlord would need to understand the lack of rental payments.
I highly recommend the team at Craig's Plumbing. The entire office worked to help make certain my landlord would be responsible for the damage and repairs. I enjoyed the time speaking with the plumbers who worked cleanly and quickly with real consideration and friendliness. There are lots of options in North Las Vegas but Craig's Plumbing is the only plumber that actually cares about the community.
Kate T. Spring Valley, CA, July 2016
Craig's Plumbing Services
Emergency Plumbing and Repair

Plumbing Maintenance

Plumbing Inspections

Leaky Faucet and Toilet Repair

Water Line Installation and Inspections

Hydro Jetting

Pipeline Replacement, Repair & Installation

Faucet upgrades

Water Heater Replacement with Electric or Gas options

Sewer and Drain Cleaning

Sewer Hook-up Installation and Repair

Grease Traps and liquid waste pumps

Gas Leak Detection

Water Filtration Installation
Top Class Customer Service
Most plumbers claim to offer the best services for the lowest price, but then charge a premium for an emergency call-out visit. We at Craig's Plumbing charge an affordable hourly rate for emergency service. We believe helping the community is more important than our bottom line.
Craig's Plumbing treasures our position as the most trusted plumber in North Las Vegas, NV. Our professionals are trained to the very highest standards using the most up-to-date techniques with ready access to modern technology. Our team members are fully vetted with extensive background checks and regular drug and alcohol tests. We only hire people we would openly welcome into our own homes. We genuinely care about the safety and well-being of the people we serve. We strive to fortify plumbing systems throughout the metropolitan area.
Please call us about your plumbing problem because we can get the water flowing and draining properly and a lot quicker than you might expect. We aim to answer all inquiries within one hour. Clients are our priority and we have the guarantee to back it up!