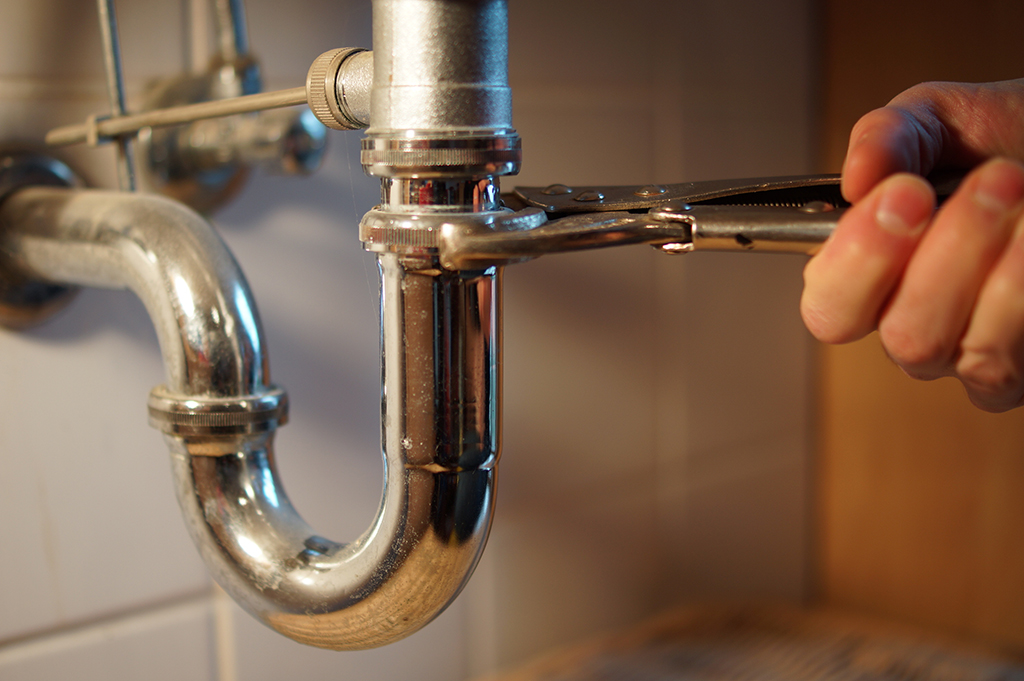 How To Find The Best Plumbing Service | Las Vegas, NV
Your home's plumbing is one of its most essential features. When it's working properly, you hardly even notice it's there. However, when something goes wrong, you feel it right away. Plumbing issues can cause severe damage to your home if not taken care of promptly. That's why it's critical to have a good plumbing service in Las Vegas, NV, that you can count on to take care of any plumbing issue when it arises.
Craig's Plumbing is a full-service plumbing company offering plumbing services to homeowners in Las Vegas, NV. We are dedicated to providing our clients with the highest level of customer service and craftsmanship. We are licensed, bonded, and insured, and our team of experienced plumbers is available 24/7 to help you with any plumbing issue you may have, irrespective of its size.
Services a Professional Plumbing Company Offers
There are different plumbing services a professional plumbing company can offer you, including:
Cleaning blocked drains: Clogged drains are a common occurrence in many homes. Over time, hair, food particles, and other debris can build up in your drains and cause clogging. This can lead to water backup, slow draining, and foul odors. Professionals are always to the rescue. With their years of experience and the right tools, cleaning the drains is just an easy job for them.
Fixing leaky fixtures: Another common issue in most homes is leaky fixtures. Faucets and showerheads are susceptible to wear and tear, which can cause them to start leaking. That can waste a lot of water and increase your water bill. Plumbers can quickly fix these fixtures and advise you on ways to avoid such problems in the future.
Toilet repairs: Ever walked into a bathroom and found water all over the floor? An overflowing toilet is a nightmare for all of us. It can be caused by a clog, a leaky flapper, or a broken fill valve. Only professional plumbers with good experience and expertise in plumbing can handle the issue quickly and safely.
Water heater services: Water heaters are an essential part of any home. They provide us with hot water for bathing, cooking, and cleaning. Over time, however, they can develop problems such as rust, leaks, and sediment build-up. These issues can reduce the efficiency of your water heater and lead to higher utility bills. A plumbing service can help with water heater repair or replacement.
Gas leak repair: Gas leaks are one of the most dangerous plumbing problems. They can occur in both old and new homes. If you smell gas, it's vital to evacuate the premises immediately and call your local plumbing company. Plumbers have the experience and training to locate and repair gas leaks safely.
24/7 Emergency plumbing services: Plumbing problems often occur at the most unexpected times. For example, a pipe could burst in the middle of the night, or you could have a clogged toilet on holiday. That's why it's necessary to have a plumbing company that offers 24/7 emergency services. That way, you can rest assured knowing that help is just a phone call away.
How to Find the Best Plumbing Company Near Me
When looking for a plumbing company, it's essential to choose one with a good reputation and can meet your specific needs. Here are a few tips to help you choose the best plumbing company:
Check for licensing and insurance: All professional plumbing companies should be licensed and insured. A licensed company means their plumbers have undergone all the necessary training to meet your plumbing needs. On the other hand, being insured means you're protected financially in case of any damages during the job. It's best to work with a company that has both.
Look for experience: Plumbing is not a do-it-yourself job. It requires special skills and knowledge to do it correctly. That's why you should always look for a plumbing service company with many years of experience. Plumbers who have been in the business for years are more likely to provide quality services.
Check online reviews: One of the best ways to gauge a company's quality of service is by reading online reviews. Customers who have used the plumbing company in the past can give you an honest opinion about their experience. You can also visit the company's website to check for customer testimonials.
Get quotes from multiple companies: Plumbing services can vary in price depending on your chosen company. It's always a good idea to get quotes from various companies so that you can compare prices and find the best deal. However, don't automatically choose the cheapest option–costly service might include quality equipment, better warranties, or after-sales service.
Discuss warranties and repairs: Plumbing repairs can be expensive. Therefore, you should always discuss warranties and repairs with the plumbing company before hiring them. Some companies offer guarantees on their work, while others may charge extra for repairs. Therefore, it's best to shop around until you find a local plumbing company that meets your needs and budget.
Professionalism: The last thing you want is a company with rude and unprofessional plumbers. Plumbing problems are stressful enough without having to deal with unprofessionalism. Thus, choose a plumbing company that has a commitment to professionalism. Courteous, tidy, and punctual plumbers will make the experience much more bearable.
Responsive to Emergency: Plumbing issues often occur at the most inopportune times. Therefore, you should work with a plumbing service company that operates 24/7. This means in case you have an overflowing toilet, water heater issues, or a burst pipe in the middle of the night, you know help is just a phone call away.
Location: Last but not least, choose a plumbing company that is conveniently located. Plumbing issues often require immediate attention, so you don't want to have to wait hours for a technician to arrive.
If you're looking for a plumbing service in Las Vegas, NV, that meets all of these criteria, look no further than Craig's Plumbing. Our services are affordable, and we're always available 24/7 to help with any plumbing issue you may have. Give us a call today at 702-496-3892!
Photo by WonderPix at Shutterstock