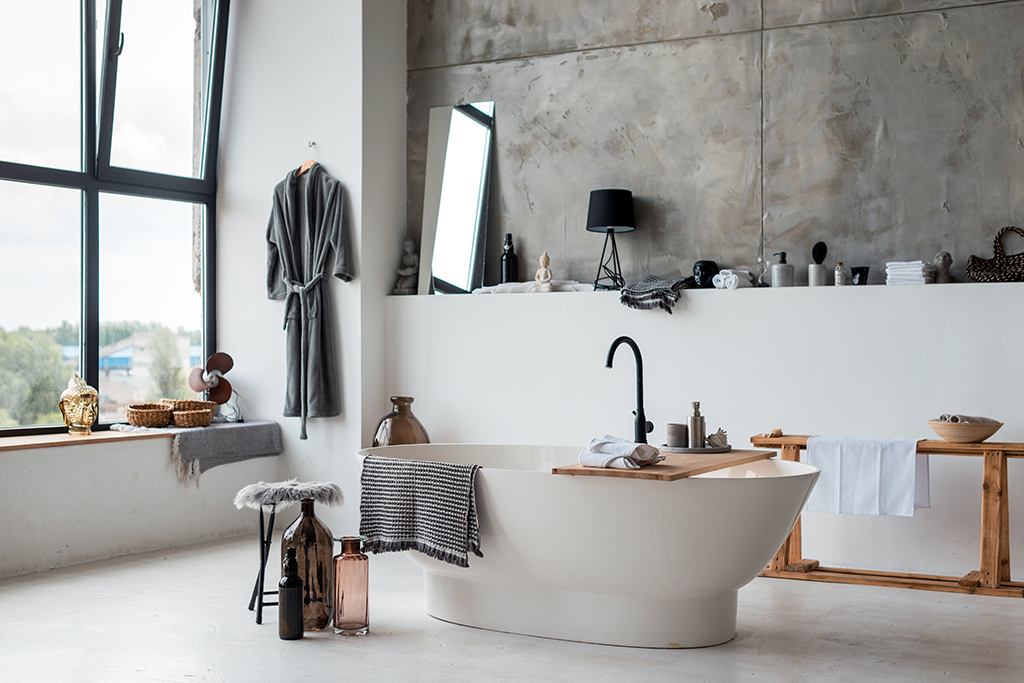 Ways Our Plumbing Service Can Enhance Your Home | Summerlin, NV
As part of a whole bathroom or kitchen makeover, or as a way to energize the space as it is, the modern fixtures and classic looks that our plumbing service can install make a big difference in your Summerlin, NV home. At Craig's Plumbing, we can also install fixtures that save on your water bill at the same time, important in these water supply conscious times. If you've been calling us for major plumbing issues such as sewer line work and leak detection and repair, calling us in for annual drain cleaning service and occasional urgent clog removal, there's another side of our plumbing service that you'll appreciate, especially since you can deal with the local plumber that you know and trust. When we upgrade your home's fixtures on a standalone basis, or as part of a renewal of the kitchen or bathroom, our plumbing service can add new energy and interest to the room, help you save water, and provide ways to increase your enjoyment of your home from day to day.
Kitchens and Bathrooms, Your Home's Key Assets
We love it when real estate professionals speak of kitchens and bathrooms as essential to the value of your home because that's where our plumbing service makes a big difference! Keeping your water supply and wastewater system flowing, catching and avoiding leaks, and other practical plumbing care is important to keep your home secure and functioning properly, but we can also provide you with beautiful plumbing features that brighten your day and offer modern features you'll appreciate. For example, most families waste significant amounts of water between wetting the toothbrush or rinsing the razor and returning for rinsing again.
Morning routines like these can be a bit of a juggling act with old-style faucet controls, even requiring a bit of extra tightening when the faucet washers get old and the hot water starts to drip. We offer many kinds of bathroom faucets for convenience, disability-friendly bathroom use, and water savings. A paddle-style control can be adjusted easily in so many ways, even with the back of the hand, while touchless faucets automatically turn on when you need them, and off until the next rinse, saving a significant amount of water during daily use for a year. Oh no, you say, the cat likes to curl up in the sink, or I sometimes drop an object in that shouldn't get wet. A motion-sensing faucet could be trouble. In that case, our plumbing service also has touch-based faucets that require you to touch the body of the faucet for operation, not just wave your hands below. Still very convenient, and beautiful, too, especially combined with an attractive vessel sink that doesn't hide beneath the counter.
Toilets for Modern Times
In the Las Vegas area, we think about our water supply and do what we can to use less. Besides the bathroom sink, another fixture that gets regular use and can consume a lot of water unnecessarily is the toilet. Our plumbing service has new water-saving toilets, but they go beyond just using less water as required by government standards. They also use powerful flushing mechanisms and bowl designs that require less cleaning, and also offer a clever 1-2 option to select the flush volume needed each time you use it. The savings can really add up, and the convenience is great as well. If you also want to add some comfort and perhaps save a bit on paper as well, especially if you have a septic system, our plumbers can add a bidet feature for extra cleanliness. Ask us about other cool features that we offer to add efficiency and comfort to your daily routine!
Showers That Provide Comfort and a Bit More Room to Relax
Beautiful, spacious showers instead of the phone booth you currently bathe in can be an important part of your remodeling design, especially for the master bathroom. Our plumbing service can add multi-head showers, rain style with a bench underneath, extra room for elegant tiles, and a linear drain so you don't have to hold your elbows in while you wash your hair. We can also install oversize tubs, antique-style bathroom features, and other customizations that will make your bathing more luxurious and, should the time come to put your home on the market, these are features buyers remember.
Re-Engineering Your Kitchen
Some people look at the kitchen's appearance, others consider the functional elements, and chefs combine the inspiration of design with practical ways to get the work of cooking done elegantly. From a garbage disposal that puts more teeth into your waste and adds a utility light in the space below your sink, to quiet dishwashers that don't intrude on your peace of mind while you're still cooking and they're washing, modern kitchen appliances are designed with you in mind, not just their function. One of the best examples is kitchen sink faucets, with elegant, arched designs that include a detachable spray that's easy to grasp and use to rinse the sink, then return as the faucet head for hands-free dish and pan rinsing. Speaking of hands-free, as in the bathroom there are many ways to control your water, from touchless control and touch-based that's often preferred in the kitchen, where a gentle tap on the faucet gets the flow going. Voice-operated faucets change your workflow so you don't have to keep visiting the sink to fill pots.
Your Trusted Professional Plumbing Service in Summerlin, NV
Craig's Plumbing has been serving the Las Vegas area including Summerlin, NV for decades, and we can keep your home up to date with the latest fashion and functionality in plumbing fixtures and features as well as maintain the hidden pipes and connections that keep it all functioning smoothly. Our expert plumbing service looks forward to sharing plumbing feature ideas for your enjoyment and installing them with top professional skills. Call us today and let's talk plumbing!
Photo by Sklo Studio at Shutterstock