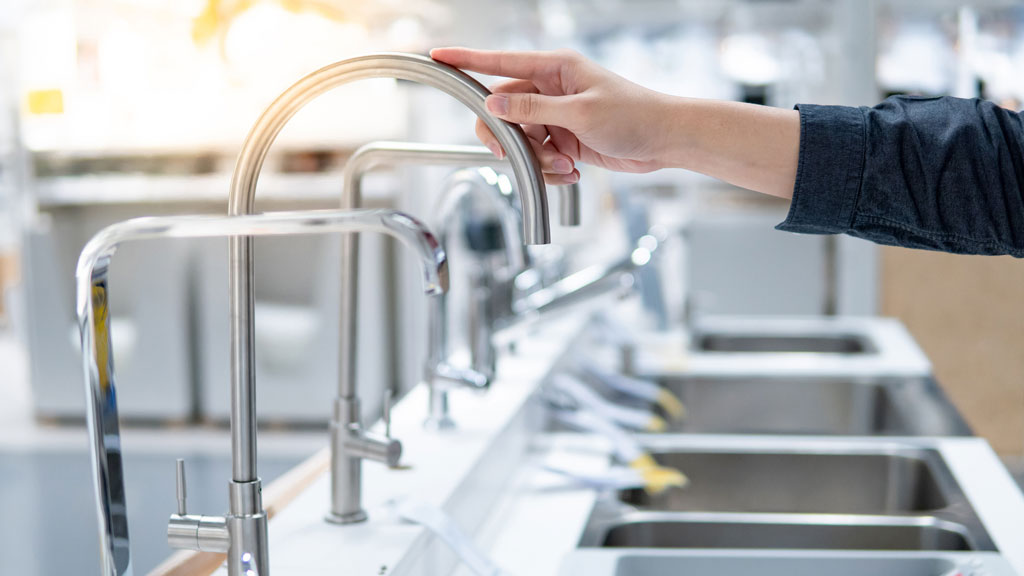 What Our Modern Plumbing Service Can Do For You | Las Vegas, NV
Craig's Plumbing has been taking care of customers in the Las Vegas, NV area for several decades. Over that time, we've served thousands of customers. We've enjoyed embracing new plumbing techniques, materials, technologies, and practices as they become available. It's one of many ways we add efficiency and effectiveness to our plumbing service work. You get the same friendly, familiar licensed plumbers taking good care of you, with new options for how we take care of your plumbing needs. Video inspection is an important one, since it lets us quickly and simply look inside pipes, even ones hidden in walls, under the slab, or underground. Leak detection techniques and sewer line repair methods have also advanced, and we bring you improved ways to deal with these often stressful plumbing situations. Our expert plumbers can also install the latest technology-enhanced fixtures and plumbing protective devices for your modern home.
Keeping Your Plumbing Care as Simple as Possible
If your idea of plumbing brings visions of cutting into walls and floors and digging in your yard to inspect and access pipes, it's time to modernize your plumbing services. Sometimes that's still necessary, but at Craig's Plumbing, we do everything we can to keep things simple and efficient using technology. An important benefit of searching for sewer line problems and water line leaks using video inspection, a favorite tool of ours, is that you get updated information about your plumbing. If you have an older home here in Las Vegas, it can be very helpful to determine the degree of pipe corrosion and other pipe issues that have developed. When the time for repiping comes, you can get the pipes in your home replaced before multiple leaks or flooding bring the problem to your attention, along with extensive cleanup and remediation. Let our team of plumbing service experts help keep your plumbing problems small. When you call us with clues like excessive water use, damp walls, puddles in your yard, or a water meter that spins when everything's shut off, we have the tools to target the issue, not just explore it.
Fun Features, or Water-Saving and ADA-Friendly?
Leading plumbing fixture manufacturers have been actively adding technology to even the simplest fixtures in your home, such as bathroom and kitchen faucets. You've probably used touchless faucets in public restrooms where they make sure the flow is shut off when the user is finished. At home, they provide protection against overflow in kids' bathrooms and also pause water usage between wetting your toothbrush and rinsing it off. For the master bathroom, more advanced models are available that remember each person's preferred temperature and provide other conveniences. In the kitchen, our plumbing service can install touchless faucets with gesture-based commands, voice control using familiar smart home systems, and water usage tracking. If you're a busy chef, you'll appreciate the ability to master your faucet as well as your other modern appliances and get the results you need without having your hand on the handle. In addition to convenience and water saving, for anyone in your home who prefers easier-to-use faucet control, our plumbing service offers improvements for daily life.
Your Dishwasher and Disposal Tech Experts
From powerful garbage disposals with under-sink lighting to ultra-quiet, water-saving, and quite intelligent dishwashers, our plumbing service team can install the kitchen equipment you need for luxury, efficiency, and convenience. It's important to get all the details right for these advanced pieces of equipment, so you don't experience problems like drain backups and siphoning into the dishwasher. Make sure that your tech plumbing conveniences provide the performance you expect by having our experts carefully install them. If you have other enhancements in mind, like a nearby bar sink for rinsing and quick glasses of water, with local filtration and even in-line water heaters, we're the team for your winning kitchen renovation or upgrade!
Basic Protections for High-Tech Washing Machines
Careful attention to the plumbing details is important for washing machines as well. They can be Wi-Fi enabled and ready to operate and monitor from anywhere in the house or the world, but there are a few features our plumbing service can add. One is stainless steel braided water supply hoses, that protect against hose leaks and flooding of your laundry area. The washer water supply is typically always under pressure, so this is critical protection. In addition, using water hammer arrestors on your dishwasher, washing machine, and similar equipment helps protect them against creating pressure spikes during operation and damaging other equipment or plumbing in your home.
Automatic Flood Protection Inside Your Home
Flood detection devices that connect to your alarm system, smartphone app, or smart home system are a big improvement for your home's protection. They detect low levels of water on the floor, catching faucets left on by the kids before there's a big cleanup, also washing machine and dishwasher leaks, and of course, water heater leaks as well. Some water heaters provide leak protection of their own, sending alerts when they sense problems. Our plumbing service team can help you with these, along with whole-house protection that senses abnormal water usage that could indicate a leak, and interrupts the flow until the problem can be investigated. If you're not always home in Las Vegas, NV, it's additional, valuable protection.
Trusted in Las Vegas, NV since our start in 1997, Craig's Plumbing is the area's 24-hour plumber, providing emergency plumbing service and a wide range of technology-enhanced plumbing care. Our plumbers cross the city in their well-stocked, well-equipped vehicles day and night, taking care of homeowners with major projects like repiping, and special care like faucet repairs and toilet fixes. If you have concerns about your home's plumbing, we can get to the heart of the matter before it becomes a major cleanup. Just give us a call, and we'll be on our way, or schedule a convenient appointment today.
Photo By
Zephyr18

at iStock